USC starting quarterback Mark Sanchez dislocated his knee cap at practice Friday. Came across this news at YardBarker.
They also had this photo: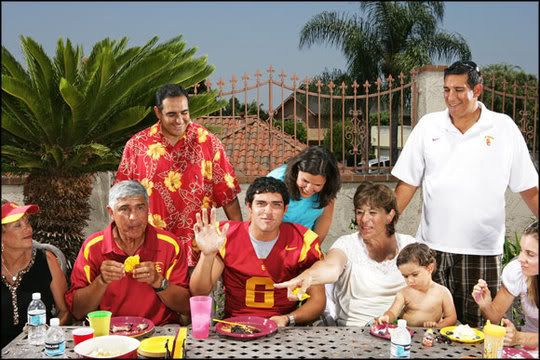 Hmmmmm.
At any rate, apparently they were in the middle of a drill and Brennan Carroll forgot to halt the drill by saying whistle.
I want USC at full strength vs. Ohio State next month and also unencumbered by the Mack Brown curse so hopefully Mark can rub some dirt on it and get get back out there and fight on.