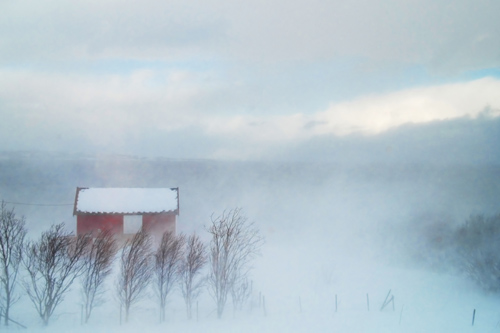 It was bleak, it was windy, it was brutal and unrelenting. It was Dave Lapham's color analysis.
It was also the weather in Lawrence. I have no idea why Big 12 North fans chortle knowingly whenever Texas teams head north past November. Look, it gets cold in Texas. Like, 45 degrees! Don't hate the playa because he has eaten Thanksgiving dinner in shorts.
Defense
Fun with DVR: go to the 12:24 mark of Q1 and observe Kindle's manly effort to get the sack on Reesing after Lewis gets a nice flush from his DT position. He goes spin move, locks up again with #74 and throws the 300 pounder back like he's a rag doll.
Will Muschamp climbed into Mark Mangino's headset sometime around the 14:53 minute mark of the 1st quarter and didn't leave until he'd worked over the Jayhawk offense, threatened to eat his venetian sausage, and tweaked his neck wattle. That was the best defensive effort of the year and it happened with our best DL and best secondary guy essentially absent. We had a cohesion and consistency in our defense that hadn't been there all year. We allowed Kansas to convert only 1 of 4 on 4th down and the play they converted - the Briscoe miracle - was one where you shrug and tip your cap. Not playing OU, Missouri, Tech, or OSU aids defensive performance signficantly. Trust me compadres - put us in the SEC and we'd be glowing about the stellar play of our defense every week. Except for the Florida game.
The DL was outstanding in containment and as I pointed out in my preview, containment is crucial to beating KU. Blitzing Reesing isn't a great idea. We adopted Tech's defensive gameplan. When have those words ever been written? We forced Reesing to stay in the pocket and our ability to do so while still getting 4 sacks and a number of pressures and hits resulted in this year's best total pass defense performance against a quality passing offense. Eddie Jones had an amazing series in the first quarter, dropping Sharp on a TFL, and then whipping a KU OL head up to make a play on the edge off of a half-hearted option pitch. Nice to see him out there. Melton was very physical and he gets better every game in hand placement and using leverage. He's learning the game and becoming a very legitimate power rushing, run-stopping DE. Roy Miller dominated the LOS and mocked any attempt at an inside running game. Acho was solid, but he needs to commit to an action once he reads the play. He left some sacks and hits on the field that he might have had with a bit more decisiveness. Lamarr Houston was strong in very limited snaps: a tipped ball, two QB hits, good push.
We saw some actual linebacker play though I'm not suggesting we're the '86 Giants just yet. Bobino hurt Sharp early, Norton and Muck hurt Meier (see 0:21 mark in Q2), and Kindle dominated whoever was placed across from him. Kindle is going to have to learn to play cut blocks better. Once he learns to use his hands and drive a cutblocker's helmet into the turf, he'll be illegal off of the edge. The hustle and desire is always there. For an example of what he can do when he plays a cutblocker solidly, look at the 5:01 mark in the 2nd quarter. In the same clip, Roy Miller chunks poor #66 like a schoolchild.
I call out Blake Gideon for not forcing any turnovers this year and he responds with a forced fumble and a number of hard licks on KU's skill position guys. Nice job, Blake. After he got KTFO, Christian Scott came in and played safety like he was possessed by Kenny Easley. In a quarter and a half, he exacted revenge on RB Amos Quigley - the halfback from a Dickens short story - dropped an interception, stripped a ballcarrier while tackling him, made two great pass breakups, and generally wreaked havoc with his range, physical play, and all around badassedness. Christian Scott is a Miami Hurricane mold safety. If Christian can learn the game sufficiently, he eventually starts. That's a significant if though.
Earl Thomas is a veteran safety now. What growth from that kid. Another really good game from him. Ryan Palmer strung together his third consecutive good game. Deon Beasley had some ups and downs, but was competitive. No one is really handling Briscoe this year. Curtis Brown's growth continues - he clearly has a NFL future once he gains strength. The fact that we played so well without Aaron Williams and an injured Chykie Brown getting only scrub snaps (WTF?) suggests some real growth across the board.
The massive hitting from Scott, Palmer, Gideon, our LBs, Keenan Robinson, and Earl Thomas was gratifying. This is what I want us to be. We need to punish if we're going to take the defense to the next level. I can assure you that Kansas will have some guys in treatment over the next few days.
Offense
We ran two traditional screens to HBs: one to Whitaker, one to CO. They both were called, blocked, and executed beautifully. I am speechless. We don't do that.
On multiple occasions, KU lined up a LB on our inside slot receiver. That was the case on the Collins TD pass and a key 3rd quarter throw to Cosby. Dumb, dumb, dumb. If you want to leave those LBs in, zone up. Don't play man. Kansas misses Bill Young terribly.
Our WR corps is no longer just Shipley/Cosby. It's just mostly Shipley and Cosby. Collins caught another long TD, Fozzy showed some class out of the backfield, and Williams and Kirkendoll showed pulses. In all, our support guys went 13-148-1td while Shipley and Cosby went 11-107-1td. That's healthy. This is a positive development for the good guys both in this year and next. Quan had another really nice fooball game. I'm going to really miss that guy's heart and intelligence.
Colt McCoy. This was more about a will to win than stats. Running through tackles, juking LBs in the open field. He was our passing offense and our running offense. No one will have earned the 11 days rest more than Colt. He continues to make good throws into tight spaces and make great decisions despite no supporting running game. I thought he bailed out of the pocket appropriately and he displayed the right pass/run mix that we'll need to win a bowl game.
Our running game is not robust. Its executional timing is reminiscent of William Shatner dialogue: We...must...not...havetherunning...back....hitthehole...beforetheguardhas...kicked...out the...defensive end. The basic execution level is south of what you'd expect from a 5A high school in their second week of two-a-days. The coaches will hint that it's about Snow at center, the weather, KU consistently outnumbering us, their big physical front 7 and a number of other fictions. Don't buy it. More on this in another post (now up here).
Fozzy put more balls on the ground than a squatting aborigine. Not our standard, Fozzy! His stat line of 13 carries for 15 yards wasn't really his fault, he's a cog in a larger machine of running game dysfunction. Now I'm reading "Play Vondrell More!" posts on the interwebs. Sigh. It's not about the back, you personality cult driven, keyboard clacking monkeys.
Special Teams:
The kicking game was obviously impacted by the winds and we shanked a rugby punt. Kick and punt coverage were more or less solid. The fake field goal was money. It combined everything I like: a gutty well-scouted play call, Shipley's athleticism, a Lapham quip (Shipley looked like an airplane there, not a Ship! HAHAHA!), the awkwardly forced acknowledging laugh of his partner, and the rare opportunity to actually see our OL drive block.
Parting Thoughts:
Dave Lapham callled our defensive coordinator "a pepper pot." I don't know what that means, but it conjured an image of Muschamp doing the I'm A Little Tea Pot nursery rhyme in an angry falsetto and that terrified me.
I thought we beat their ass physically. That was clear live and even more apparent on review. There was much fretting and secret handwringing about this game as it fit the bill for a choke job like the last two years, but I think that sort of thinking ignores the fundamental make-up of this team and staff. They play hard every week and no one makes excuses about injury or bad luck. Now that the defense is reminded of what they can do to mortal offenses, we should see another significant confidence-building performance against A&M as well. I'd love to see us devote 9 of the next 11 days trying to figure out what it is we're trying to achieve in the running game, but my breath isn't held.
We're 10-1 with a lot of possibilities before us. My early guess is that the Aggies are in for a world of hurt.

Dave Lapham and Todd Reesing bond pre-game
Also, see Eyes' G, B & U, CA's Liveblog and the Kansas preview.
Here is PB's BON Post Game React.
To hear the Lawrence take, see KU - It's Business Time.