This is the companion piece to my Ohio State Defensive Preview.
Ohio State Offense

Ohi-O on the hot seat
Ohio State's offense is three yards and a cloud of musk. It's a playful body spray that smells like 3rd and 4; a cologne called Bleak Industrial Town that offers a hint of freshly cut grass, burning ottomans, and lugnuts. The numbers - 28.2 ppg and 339 yards per contest - don't exactly leap off of the page, but Jim Tressel has a fairly large case of don't-give-a-shit when it comes to statistics or style points. Tress is a conservative cat and he'll only give his offense over to a playmaker when that player has compiled enough trust to sponge bath Mrs Tressel.
The Buckeyes had a number of contests this year in which they were totally worked over by an opposing defense, gaining less than 300 yards of offense against four teams: Ohio U, USC, Purdue & Penn State. Some of that is attributable to legitimate ineptitude, a bit of it has to do with the fact that Les TressVest is quite content to run clock sometime early in the 3rd quarter if they're leading 13-3. Like their defense, much of Ohio State's system is predicated on your propensity to screw up. If you don't; if you're sound and technical, if you tackle well and don't get sloppy, they'll have a tough time putting together a coherent drive. In fact, this Buckeye team's primary goal appears to be to drive to midfield, get a good punt, and start playing field position. We know this philosophy: it was once The Texas Way.
Personnel:
QB
I mentioned that Todd Boeckman was horrible before the USC game and getting him on the pine was crucial to Ohio State transforming themselves into Buckeye 2.0. The insertion of true freshman Terrelle Pryor into the full time starting lineup after the USC debacle wasn't necessarily the offensive superboost one would expect, rather the freshman served as a stabilizing force who limited turnovers and kept the QB position from slipping a stilleto into Ohio State's defense and running game. Pryor has only thrown 4 INTs in 152 pass attempts (and one of them was a meaningless end of half Hail Mary). Other than his famous gaffe against Penn St, the guy has been rock solid in ball security and a good decision maker. You would think he was the 5th year senior and Boeckman the flighty youth.
And Tress has a package for both of them!
The obvious comparator for Pryor is Vince Young. So let's get it over with. I cringe every time a TV announcer compares any black QB who runs less than a 5.0 40 and stands taller than 6' to VY, but I can understand the desire to compare Pryor because of his physical make up. They're different animals. First, young Vince was a far more dynamic and creative runner. Pryor is a very good running QB with the ability to hurt you. His 124 carries for 553 yards and a 4.5 average with a season long of 38 yards are Colt McCoy numbers - not Vince Young numbers. He's Scott Frost. See what I did there? Pryor is much stronger than Vince was at this same stage in his development (he's about 30 pounds heavier for one thing), but Vince could break ankles in the open field and he was far quicker. The good news for Ohio State fans is that Pryor is a little bit of ahead of Vince throwing the ball at this stage in his development (we were still futzing with Vince trying to change his throwing motion at this time) and Pryor certainly takes better care of the rock. The real issue - what made Vince Vince and one of the ten most dominant players to ever play the college game - was the ability to rise to the occasion in the big game and make plays of supreme clutchitude over and over and over. Until Pryor begins to do that, this is not really a conversation that interests me.
RBs/WRs/TEs
TE is a third tackle in the Buckeye system and that's a nice gift for a Texas defense that has faced the most murderous slate of TEs in Texas history: James Casey from Rice, the DJ Whatshisfuck kid from Arkansas, Pettigrew, Gresham, Coffman, Antonio Gates, and John Mackey. Maybe I added in a couple. Anyway, the good news here is that though we'll need to find Rory Nicol near the goalline, 6 catches for 60 yards doesn't have anyone on our defense quaking. Our LBs can think Beanie and Pryor and that's a good thing when it's 3rd and 4.
The Buckeye WRs are solid, serviceable, veteran. Santonio Holmes, Anthony Gonzalez, and Ted Ginn are long gone and that's another respite for a secondary used to facing NFL first rounders every week. Brian Robiskie plays the role of possession receiver (leads the team with 37 catches), Brian Hartline plays the deep threat (8 TDs). They're both tall and skinny and they're good at getting the ball in the air. Dane Sanzenbacher eclipsed Ray Small as the #3 WR and he's a solid slot guy who made some nice plays against Penn State. Ray Small is probably the fastest of the group but he's underutilized and seems to end up in the doghouse periodically for acting like a dick. He's a good punt retuner though. These guys are a threat if you go to sleep or gang up on the Buckeye running game. Don't peek in the backfield.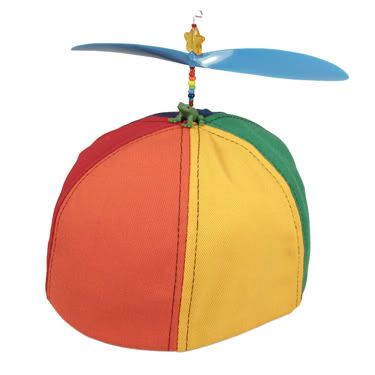 Nothing is more terrifying than a Beanie
At RB, Beanie Wells is the shit and he's finally healthy. He's a 6-1 240+ rolling ball of butcher knives who wants to run you over so hard that you taste spinal fluid in the back of your throat. He also has enough giddyup to take it to the house if you allow him a clean hole up the power alley. His primary deficiency is the knock against any big man running back - get him to change course early with penetration and he's a gang tackle waiting to happen. You definitely want to hit Beanie when his pads are faced towards the sideline. If he's bearing downhill on Gideon or Thomas, they need to be brave, grab on to something, and pray for the cavalry to come. Despite missing three full games and portions of others, he still cranked out 1,000+ at a 5.7 yards per carry clip. Penn St was the only team Ohio State played that stopped him. I fully expect Beanie to carry it 25 times and then head off to the NFL. Dan Herron is the freshman that will spell Beanie and he's a classy little complementary player who has some nice cutback ability.
OL
This a much maligned group that struggles in pass protection but can be bullying in the run game when they find their groove. Despite having Pryor as the starter for nine games, they allowed 26 sacks on the year and they gave up sacks in bunches to quality defenses. They're big, they're pretty physical, they run to set up the pass, so what's the problem? A good bit of it is a lack of quickness and lateral movement. They don't protect gaps well and they don't have active enough feet to finish blocks. True freshman center Michael Brewster has a very bright future and he was a coveted recruit, but Roy Miller is a tough draw for him. He's surrounded by veterans Boone, Cordle, Rehring, & Browning - 6-8 315 pound Alex Boone draws Orakpo at LT and if Brian is healthy that should make for some moments of comedy. We may not put up a ton of sacks initially because of containment worries, but if we can open up an early lead, they'll come in droves. Muschamp has had six weeks to mess with these guy's worlds and if we don't in a big way, I'm going to be disappointed. I'll gladly concede one 60 yard run from Beanie if his other 20 go for 35 and include 7 or 8 TFLS that put them in 2nd or 3rd and long. Conversely, giving up four to seven a pop is the slow death that will kill us all.
Strategy:
Ohio State has ballers at QB and RB and they're looking to run the ball down our throat, control tempo, and finish opportunistic drives with touchdowns rather than field goals. An ideal Ohio State gameplan would feature 35:00+ TOP and 7-10 conversions of third and short to steal a 23-21 type game. We have them outmanned on the DL and Lamarr Houston's recovery from a bad ankle that hampered him down the stretch will be key. Clearly, Miller and Orakpo have distinct matchup advantages and they need to need to be merciless in exploiting them. Jared Norton will also be crucial playing a more conventional 4-3 for us. He has to play with good pad level and finish his tackles with a wrap - Beanie Wells will take your big hit and keep right on running. He's going to see a lot of unblocked iso plays when they double Miller. He has to make it happen. Muckelroy needs to have 10 tackles and be our finisher on Pryor and Wells. He has to make that tackle for the four yard gain that will become 40 if he can't get there. If we get Ohio State into 3rd and long, it should be fairly brutal - we'll play pressure containment and collapse the pocket in like a dying star. Then we'll start bringing blitz exotica if OSU shows us their spread looks. Muschamp should have us playing some gap games early on because getting Ohio St into 2nd and 12 is a major blow to what the Bucks are trying to achieve. If we need to outnumber the run to stop it, we will, but Muschamp isn't going to concede throws over the top in one-on-one coverage. He never has, he never will.
The greatest favor our offense could offer our defense would be a quick 14-0 lead. If we get caught up in the long grind and try to "establish the run" or place our defense in bad situations with passivity and boneheadedness on offense and special teams, Ohio State can and will steal this game. If we play aggressive offense (see Utah against Alabama for our first ten plays from scrimmage) and don't make silly mistakes, Ohio State's ability to create offense will be negligible. The fact that they can line up nearly 750 pounds in their backfield and run downhill is concerning, but we have too much quality on our DL for us to be manhandled with any consistency.
Outside of turnovers on our side of the 50, special teams touchdowns, or freak acts of God, I'm having a tough time envisioning more than 17 points for the Buckeyes.