Thinking of traveling this winter, taking a vacation with friends and family? We'd like to take this opportunity to invite you to make the trip of a lifetime. You know you've been thinking about it. It's time to take that trip you've always wanted, but have never found the time. Do it now, while you still can. Come, to Tebow.
Come to Tebow!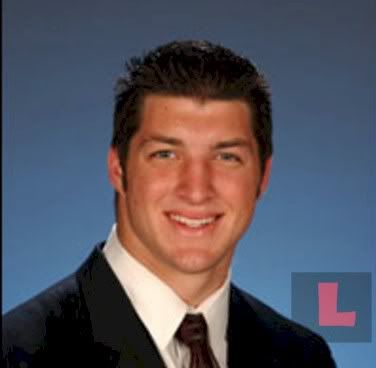 Come, to Tebow....
Just listen to these testimonials from others and see if you think Tebow! is the right decision for you:
Stacy Nix., New Jersey: I rode in the elevator with Tebow! several years ago and it cured my plantar fasciitis.
George Chomsky, Florida: I see this big fella comin' up the road, devils and angels all swirling about his head, I knew right then it was this Tebow! fella they talk about, bought some gas and a Skor bar, then just left. He touched my hand. I'll never forget it.
Come, to Tebow!
Thom Brennaman: Spending just a few minutes with Tebow! will change your life!

Charles Davis: He has this aura, this… ability to… to… to make you completely forget about second down, or something. I don't know, it's hard to describe.
Jason Hawes, TAPS: We have reason to suspect that a person or persons of a paranormal persuasion are using Tebow! to communicate with us- listen to this recording of him in the john….frooooooooossghhhhhhh…. Hear that? Yeah. Eerie.

Batoon Bacayay: AAGGGGGGHHHHHH!!!! HE CUTTED MY WANG!
See folks. Powerful stuff.
Come, to Tebow!
What we here at Barking Carnival are offering is a once in a lifetime chance, the chance for you and one of our staff members to get within several feet of Tebow! for a few seconds, depending on traffic/weather conditions and his personal vigilance at the time. All purchases are fully refundable if not satisfied, conditions may require spending hours with scally and advanced surveillance equipment in an unmarked van.
Please, don't pass up this opportunity to change your life. Come, to Tebow.
Before it's too late.