Thoughts on OSU O
This was the best game Ohio State played all year. This Buckeye offense did not exist in the September blowout loss to USC or, to a lesser degree, in the November loss to Penn State.
A healthy #28 was a load and he has sweet feet for such a big man, but when Muckelroy rang his bell in the 4th, I think Wells got spooked and decided to declare for the draft right then. His eyes looked awfully clear on the sideline. Call me a cynic.

Running to a signing bonus?
Terrelle Pryor came in with nine starts under his belt, but six weeks off to make sense of the QB position was even more crucial. He threw the ball poorly against our pressure, but he did a lot in the running game to hurt us and he never turned it over. A playmaker with ball security - Tressel's wet dream. They used Boeckman prudently - enough to create a legitimate passing threat, sparingly enough so that our defense couldn't roll out specific packages to attack his weaknesses. WR Brian Robiskie proved to be a better player than I'd anticipated, but other than him they had no playmakers on the edge. They really need someone at TE if they want to run Pryor's offense.
Containment was a consistent issue for us, but Terrelle Pryor is a Force of Nature that defies easy solutions. There were a number of plays where he simply outran containment or eluded a tackle because a 6-6 dude isn't supposed to move that way. He lacks the extra Vince gear to take a draw for 70 against a good defense, but he has enough deceptive speed to destroy a defender's athletic calculus. You could see our mental abacus paralyzed as our defender's reasoned through it, "He's 6-6 235 with long strides and that means he can only move laterally at a speed of...oh shit." A defender's lifetime of anticipative muscle memory is a hard thing to rewire during one football game.
Ohio State's RT #70 Bryant Browning created some highlight film for us. The poor kid got worked over. I wasn't too blown away by OG Jim Cordle either. C Michael Brewster will be very good one day soon, but he took his licks from Roy Miller.
Ballsy Tressel showed up IMO - he didn't wear a sweatervest, it was wolfvest.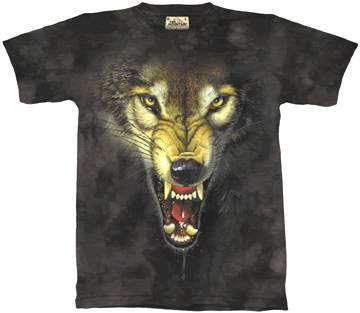 This was the Jim Tressel who came out throwing with Troy Smith in Austin and Craig Krenzel against Miami; not the dude who routinely makes Jeff Fisher look like Mike Martz. He took his balls out of his Dockers and waved them defiantly in the desert air for much of the game. I think he was also wearing an earring.
For all of the reasons above, it was a gut check win that we should be proud of rather than apologetic for.
Texas D
OSU dug their fingers into some wounds that we've been trying to cover up all year. Linebacker and safety need a rehaul. It's also clear to me that playing in a league of spread offenses is debilitating when we face traditional offense; practicing against our own silly running game sets us back substantially as well. Our LBs struggle diagnosing real blocking schemes and our guys have fundamental breakdowns against a basic lead play. This was compounded by Muschamp's desire to generally play two safety's deep to prevent big plays downfield in the passing game. I think that's completely understandable, but it reveals some of the limitations we have back there as well. If you can't put eight in the box against Pryor, who can you do it to?
Despite OSU's success running the ball, we didn't get physically mauled and we certainly didn't lack toughness. It was more about overruning plays, not understanding how to pursue inside-out, false steps at LB, or just losing contain on Pryor. The only person on our DL who got worked over was Ben Alexander who was quickly removed after he got his shoulders turned and Muckelroy got lost behind him allowing a 26 yard run by Wells. If you have Ben penciled in to start next year, go find your eraser.
Miller was really good and quite disruptive, Melton lost contain twice but was otherwise very solid and made some excellent plays, Orakpo had some big time QB hits and pressures to go with his sack and holding call, and Kindle played with great motor and energy. Aaron Lewis got the start at DT, which I found interesting. Houston was actually really solid and held up well despite his lack of size. Miller and Orakpo split my defensive MVP award.

Hey guys, it's just a HB lead
Althought they had a lot to account for with Wells and Pryor and a lot of OSU formational looks, I was somewhat disappointed in our LB play across the board. Muckelroy made a number of sloppy errors: specifically a failure to maintain inside-out and running himself out of plays with an early commitment to a hole allowing the back to bounce. Jared Norton played very physically and for that I'm very proud, but he's a four gap MLB with limited range who can get caught up in the garbage and will always lose a footrace on the bounce-out to the sideline. He was several cuts above Bobino though - who still hasn't figured out that he's slow and always takes the worst angle possible. I admire his consistency.
Chykie Brown got the start at CB. Chykie and Curtis both need to get physically stronger (relax Chykie - getting stiff armed by Chris Wells is no sin) but they'll be breaking out next year. Curtis Brown gave up a big play to Robiskie on a great catch and was fairly solid after that. Aaron Williams was his usual physical self in limited minutes and we've got to find a way to get him on the field whether it's at nickel, corner, or safety next year. Palmer went out with a solid workmanlike effort. The phasing out of Deon Beasley has already begun - sealed by a 4th quarter that consisted of getting run over by Brian Robiskie and a crucial PI call.
Gideon believes in Woody Allen's famous quote that half of success in life is just showing up. As our level of competition increases, being in the right place at the right time isn't enough. You have to do something. He was a stabilizing gift to the secondary and I loved his contributions as such, but after 13 games he has forced exactly one turnover. There are five or six plays in every contest where a baller at the safety position can change the game: a big hit, a strip, a break on a poorly thrown ball. See the Florida/OU game. Ohio State's last two TDs were directly attributable to Gideon - his weird non-play on Pryor's fade and his non-tackle against Herron one-on-one in the open field. Make those plays and the last drive from Colt isn't needed. Thomas was really solid, but we've got to catch balls that make it into our hands, Earl. We won't be a MNC defense until we start forcing turnovers and that won't happen until guys at LB/S start creating them.
All in all, an uneven but winning effort for three and half quarters of football with seven bad minutes.
Part IV finishes the series.