Bearkat Connor Barwin was the unknown star of the DL group. A former college TE who converted to DE as a senior (and had 11 sacks), Barwin had the best vertical leap, best short shuttle, and the 2nd best 40 of any DL at the combine. He did it at 256 and his body has room to grow. Meet the next Mike Vrabel, ladies and gentlemen.
Roy Miller made himself some money and probably improved his draft status by a round or two. He predictably showed strength and interviewed well, but a sub 5.0 40 at 310 pounds had to impress. Someone is going to get themselves a nice NG or one tech between rounds 2-4. Mizzou's Ziggy Hood had almost identical numbers to Miller, yet outside of the Cotton Bowl against Arkansas, I can't remember him ever doing anything in a game that mattered.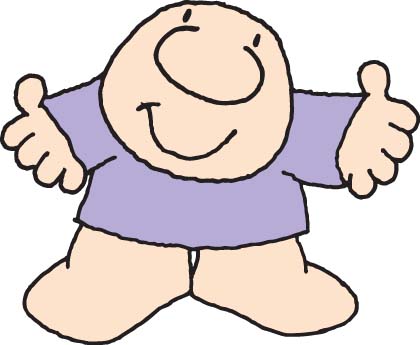 Brian Orakpo secured his first half of Round 1 draft status, despite blowing his hammy in drill work. He was the third fastest DL at the combine and tested off of the charts everywhere else. There's still some question as to whether he's best suited for weakside DE or OLB in a 3-4, but I'm not concerned. If someone drafts him at 3-4 OLB, he'll do it at 250 rather than 263 and that will help his movement tremendously. I still like Orakpo to go in the top 15.
Penn State's Aaron Maybin disappointed with a 4.89 40, but I think there's value there if he begins to slide too much. First, he's 20 years old. Second, he has a great first step, irrespective of his 40 time. My guess is that he'll run again at Penn St pro day and have a better showing.
Mizzou's Stryker Sulak ran a respectable Drakkar Noir soaked 4.77 at 251. He didn't show a lot of lateral quickness in drill work though, so there's some question as to whether he can play 3-4 OLB. He's a classic tweener, but clearly has the athletic ability to make himself into what the league needs from him.
Boston College's BJ Raji looked like a fat load of shit at 6-1 337 but ran an incredibly respectable 5.13 40 yard dash. I'll be fascinated to see how he, Ziggy Hood, Myron Pryor of Kentucky, Sen'Derrick Marks of Auburn, and Roy Miller are slotted against each other. They're all the same guy in varying degrees of fatness.
Aggie Michael Bennett broke off a smooth 5.0 40 at 272 pounds. Free agency does open up a lot of options, Michael.
Brandon Williams of Tech disappointed. 6-2.5 260 with a 4.9 40 earned him a second day draft pick. He should have come back to Lubbock.
USC has four linebackers that will go in the first two rounds of the draft and we get a quality LB every five years. Maybe there's something to having a real LB coach who knows how to teach and evaluate the position. Also, HGH is fuckin' awesome:
Wake Forest's Aaron Curry was the hands down superstar of the group breaking off an effortless 4.54 40 with a 254 pound frame. His ability to move laterally and backwards in drill work was nothing less than shocking. He's the safest pick of the Top 5. South Carolina's Jasper Brinkley is a poor man's Aaron Curry with comparable measurables, but nothing like his overall athleticism. Clint Sintim of Virginia, same.
Rey Maualuga probably cost himself some money with a poor 40 and pulled hammy, but you know what you're getting here: a not-too-smart player with incredible striking ability and better athleticism in pads than shorts.
Brian Cushing raises some Bobby Carpenter questions. You know he's using and if he stops you've drafted a bust. If he's smart enough to alter his chemistry with undetectables, then you've got a super-physical and multifaceted LB who will give you ten years - and an occasional murdered prostitute. Clay Matthews Jr really helped his draft stock. Only the Mannings have a better NFL gene pool.
Not a strong group overall IMO. Underscoring the notion that if you have a kid who is 6-0 180 in high school with great ball skills, start getting him interested in the idea of CB over WR or RB. It's a decision worth millions.
Ryan Palmer measured out at 5-8 and ran a 4.57 40. Let's continue to have Will Muschamp steer our secondary offers from now on, shall we? If anything, I'm impressed with Palmer's fight and effort even more. He was participating in gun fights equipped with a derringer and never backed down.
Several small school guys that I've never heard of paired solid 40 times with decent size, so don't be surprised as they come off of the draft boards in Rounds 2-4 over several big school names.
Not much else to see here, though Boston College having a starting corner that runs a 4.83 40 made me chuckle. Jesus Lord.
Nic Harris breaking off a 4.78 40 was great fun. I've pointed out that this emperor has no clothes for well over a year and it's nice to see the combine Gods reward my contrarianism. Watching journalist after journalist place him on the All-Big 12 teams by default reconfirms that they have no idea of what's actually happening on a fucking football field when they watch a game. But most of you knew that, I think.
Lendy Holmes joined him on the dustheap with a 4.71. Wow. That surprised me. Truly. I think Quan knocked 2/10ths off of him at the Cotton Bowl.
Mizzou's William Moore running in the 4.5 range in the 220s cemented his athletic ability, but what is he? Perhaps a OLB, ala Cato June. Play him at safety and I see Roy Williams-like NFL fail.
Of all the safeties, I most like Oregon's Patrick Chung. He tested appropriately and at 212 pounds, he's a vicious hitter. He's not going to offer any Ed Reed ballhawk touchdown scoring ability from the position, but he'll shut down the middle with violence and he can turn and run with people.
David Bruton from Notre Dame tested off of the charts. Who the fuck is he?
I'm interested in your thoughts....