Let me start by thanking the General, srr50, and Mr. Africanus for the great hoops write ups. I'm pulling for the General to catch something down in Port Aransas this weekend. Preferably something that swims and doesn't require penicillin. Srr50, I hope Bill Little waxes rhapsodic in your back swing. For Scipio, I'll thank you by not mocking you for calling a charge in our pick up game.
Here are the General's tourney previews and post mortems:
Baylor Preview

Dexter Pittman is not a Scipio
Srr50's Tourney Hoops takes:
Srr50's gives the Aggies a Mike Singletary sized bird
Srr50's has a man crush on Dex Pittman
Scipio's takes:
I was able to watch all of 9 minutes of Texas' Big 12 tournament run. Not coincidentally, for that 9 minutes, Baylor outscored Texas by double digits, Dexter Pittman was shut out, and Curtis Jerrels outrebounded Dexter Pittman, Connor Atchley, and Damion James on a free throw that would have given the Horns a possession to tie or take the lead with less than 30 seconds to play. In gambling parlance, I am what they call a cooler, examples of which are legion. I predict a final four of UCONN, Wake, Duke, and Marquette and all four promptly lose in the same week. To add injury and insult to the thoroughness of my jinxing capabilities, Thabeet gets suplexed by Blair, Jeff Teague channels AJ Abrams, Nolan Smith gets benched, and Dominic James breaks his foot. Adding to the litany of examples, I text Scipio from the tarmac in New Orleans that Pittman will be a lottery pick, and Sexy Dexy gets neutralized by Josh Lomers and concussed by Tweety Carter. Texas' loss to the Bears for the first time this century is the cherry on top.

My powers are far reaching. Every Pittman should be worried.
So, my apologies for my death defying Richard Petty-esque dash home from Bush International Airport after stepping off of a flight that should have arrived two hours earlier. If I missed the remaining two tournament games, there's no doubt in my mind that Texas runs the table on its way to a 5 and possibly a 4 seed in the dance. As it stands now, it looks like the Horns will grab a 7 or 8 seed and get bounced in the first round by a team like Siena, Dayton, or Utah State. Unlike Texas, these teams aren't shackled by the labyrinthine oddities that are half court offense and shooting the basketball. Case in point was Barnes' desperate attempt to get more offense on the floor by inserting Harrison Smith to run the point with two minutes to go in the ballgame.
Is that what we've been reduced to as a basketball team?
Really?
Instead of having to watch Dogus Balbay pound the basketball into the floor for 30 seconds of each clutch-time shot clock hoping Abrams came free for a 3, we had to watch Harrison Smith do same. Seriously? But at least Harrison adds entertainment on the other end via the interpretive dance that is his understanding of traditional ball-you-man defensive principles. I can seriously picture Smith wearing a giant hat and a feathered boa when he's playing defense. But at least he could be competitive in a game of HORSE with anyone currently playing for Austin High .
It's been said ad infinitum, but manufacturing points, especially down the stretch, has confounded this team in most of its 11 losses. Sort of like pie in the sky investment opportunities and Ponzi schemes have confounded the American financial system for the last decade plus. Which brings me to my next point...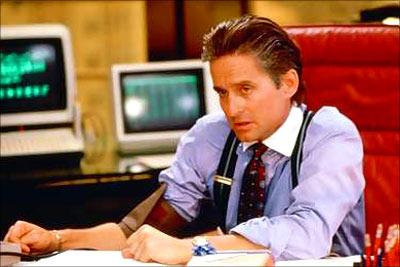 Common sense is good.
If someone is touting a financial instrument that sounds too good to be true in comparison to a financial instrument of a similar class or just compared to simple f'ng arithmetic, dot them in the eye without uttering a word. You'll be doing every person that believes in capitalism a favor. To that point, CD's paying 7%, purportedly FDIC insured, and issued by the Bank of Antigua should be viewed as shady at best. Sort of like negative amortization loans, bail outs, bank nationalization, and Sailer Ripley's bearer bonds. I'd like to take this opportunity to go double rods on the asshats that sold these CD's on steroids, and the morons that bought them. Thanks for costing me the ability to watch most of the Big 12 tournament. Pikers.
Hook 'em