As a big fan of non-fiction writing across all genres, from John McPhee's takes on feats of civil engineering to Paul Theroux's travelogues, a good biography on a notable historical figure is hard to beat. A recent article in the New Yorker reviewed new biographies of four titans of 20th century media, starting with treatments on William Randolph Hearst and Joseph Pulitzer's rival tabloid dailies in New York, then examining how Barney Kilgore's impressive handling of the Wall Street Journal ultimately led to Rupert Murdoch's deft $5 billion acquisition of the paper in 2007. Apparently the Ochs/Sulzberger clan's staid management of the New York Times over the last century didn't generate enough intrigue to warrant any biography, let alone a new one, but if Murdoch has his way he'll eventually acquire the paper or die trying to bury it.
In this hypothetical round of Deadliest Warrior we have the seriously battle-tested Jews vs the steely-eyed septuagenarian swordsman.
Our simulations are uninamous: Never underestimate the Jews.
If this topic already sounds painfully literate and its acidic tone threatens the mental scurvy that gestates during every offseason, just know that by the time you finish this treatise, two-a-days will be here and our new two-fullback set will have Longhorn Nation in a frenzy, so stick with me.
William Randolph Hearst
In 1887, at the age of 23, William Randolph Hearst took over management of the San Francisco Examiner, which his father George had accepted as payment of a gambling debt (similar to how Sailor Ripley extorted the blogging empire known as Barking Carnival in the same city 121 years later.) But it was the acquisition of the tabloid paper New York Morning Journal that catapulted Hearst towards fame and fortune, launching a publishing empire that spanned 30 cities at it's peak before the Great Depression hit in the late 1920's. The Journal's coverage of the Spanish-American war actually helped incite a clash that likely would have been avoided were it not for the paper's sensationalist headlines. From Lemann's article:
Nothing that appeared in the American press in 2002 and 2003 about the misdeeds and dangers of Saddam Hussein is in the same league of journalistic excess as Hearst's treatment of Spain between 1896 and 1898.

Stolen from Dick Cheney's private collection
Hearst competed against 17 daily newspapers and remained obsessive about his circulation numbers versus rival Joseph Pulitzer's New York World. Upton Sinclair on Hearst's agenda: "Willing by deliberate and shameful lies, made out of whole cloth, to stir nations to enmity and drive them to murderous war." In other words, Hearst would have been a shameless proponent of the BCS system. But think about what kind of prose the Austin American Statesman would deliver if it had 17 local competitors. Maybe it would actually become readable as opposed to self-immolating its dwindling subscriber base in a slow, painful burn otherwise known as Bohlsian Sarcoidosis.
Other than fabricating war with sensationalist reporting (to Hearst's credit he wrote dispatches from the scene in Cuba in the first act of embeddage reportage), he committed an even greater treachery when he boldly linked marijuana's dangers to the production of hemp. This political trickeration led to the drug's prohibition in 1937 and inadvertently to the legalization of medical marijuana in 2002, also known in Marin County as Scipio's Breakfast Act. And after attending a wedding on the bluffs of Malibu last weekend I contend that this piece of legislation is one of the better byproducts of what srr50 calls Generation Why? As George Mallory once pronounced upon his visage of Mt. Everest: Because it's there.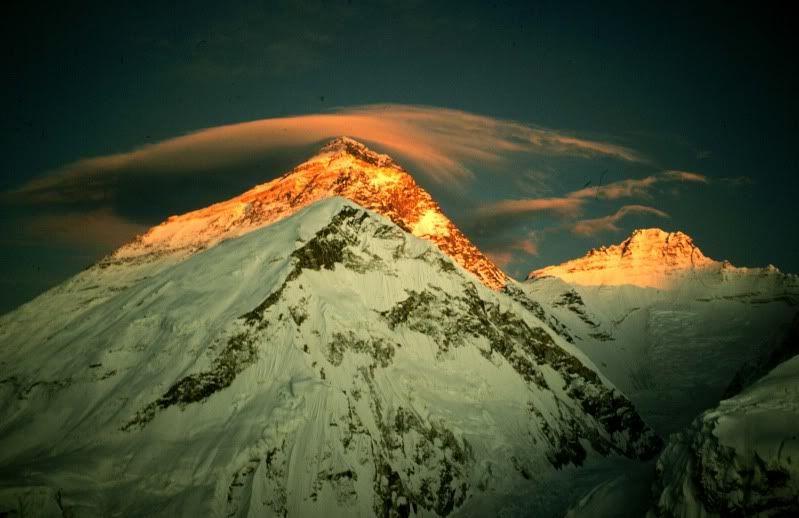 Whoa, dude. Purple haze meets Hindu Kush!
Intrigued by all things European since an early trip abroad at age 10, Hearst actively acquired one of the the most renowned art collections in the world to fill the halls of his eponymous castle on the central Pacific coast. He spent much of his later years there openly philandering with Marion Davies, a talented comedienne in her own right whose career was stifled by her captivity under Hearst's broad shadow and controlling impulses. That affair, along with the Orson Welles' loose depiction of Hearst as Citizen Kane and earlier failed attempts to become both mayor and governor of New York, coalesced to diminish an otherwise prolific life. The art collection was liquidated, his reputation was reduced to a Chooky-esque squalor, and he wallowed in a HenryJames strata of self-capitulation before finally succumbing to a heart attack at the age of 88.

A tour of this place with a lady friend WILL get you laid. Or so I'm told...
Before his expiration, Hearst capitalized on Pulitzer's failing health to lure some of his best reporters, one of whom he stashed undercover in the lead carriage of the funeral procession for President Grant, feigning sadness while a bereft Mrs. Grant sat just three feet away. Hearst also enlisted some brilliant minds of the day to write fiction and op-ed pieces, from Winston Churchill to Nathaniel Hawthorne, helping to legitimize its tabloid ubringing. Gradually Hearst expanded his attention to magazines, radio, and film that combined under the reigns of the Hearst Corporation still remains one of the largest media companies in the world.

Hungarians weren't known for their optic stylings
Joseph Pulitzer
Perhaps more than any other media man, Joseph Pulitzer had a magical pulse for the people. He knew what his fellow blue collar immigrant workers wanted to read and served up a carefully crafted menu of sensationalist reporting, comics (his "Yellow Man" strip spawned the derisive term yellow journalism), scandalous drama, and tips for city living (read: survival). After selling the St. Louis Post-Dispatch, which he had bought from mentor Carl Schurz in 1872 for $3,000, he moved to New York and used his already substantial wealth to purchase the struggling New York World from Jay Gould for $343,000 in 1883. After a bid to get Horace Greeley elected via Op-Ed columns failed back in St. Louis, Pulitzer focused on his readership -- the common man -- rather than coddling political parties to build his base, amassing his newspaper fortune one cent, one paper, and one street corner at a time.

Seriously, this was considered Sunday entertainment
Despite his middle class roots, Pulitzer settled comfortably in New York and did his best to outspend his entrenched rival Hearst on fine art and cultivating the high life. It caught up to him faster than swine flu in a Cancun airport, leading to an early retirement and blindness by age 43. After his death in 1911 on a yacht in Charleston Harbor, Pulitzer ensured a posthumous legacy through a $2 million trust left to establish journalism schools at Columbia and Missouri. It's more than a little ironic that the man who helped invent tabloid journalism retains in his name the most esteemed awards for reporting. It's also because of this inherent conflict that BC's crotchety editor-at-large continues to rebuff weekly inquiries from a Pulitzer committee desperate to award something to this high class rag. But $2 million went a long way a century ago and it's no coincidence that those two schools (along with Iowa) remain at the top of their field and Pulitzer's name still rings true.
In contrast, my UT Journalism degree only sustained me about six weeks in New York before a uniquely desperate situation led me to the sordid world of real estate. But that's no knock on UT -- I just wanted to play in a band more than work. And yes, we rocked Kenny's Castaways on Bleecker Street harder than the Smithereens ever did. The owner told me so as he handed me $87 as our weekly stipend. To continue this tangent even further, for an equally entertaining piece from the same issue, you can learn here about the origins of debtor's prisons, where people like HenryJames thrived and inside those same walls (where City Hall currently sits) the New York Stock Exchange was born. The name John Pintard could win you a lot of money on Jeapordy some day. In the meantime, click some ads, we're about to make some titanic acquisitions and could use some working capital.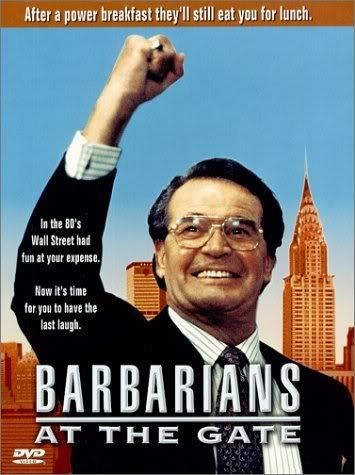 Blog Nation Be Warned!
With the daily newspaper being the primary vehicle for distributing the news of the day, long before real time reporting became possible, the battle waged between these two scions of mass media to capture the hearts and minds of the American people remains one of the most intriguing tête-à-têtes since Thayer Evans cornered the McFarland family in a Lufkin motel room circa December 2008.
In Part 2 we'll delve into the underappreciated work of Barney Kilgore as he built the Wall Street Journal into the world's most prestigious daily. How long that reputation lasts in the hands of today's boldest corporate raider, Rupert Murdoch, remains to be seen. He is the closest reincarnation of Hearst this era has seen and like every good aristocrat, Murdoch's kids also hate him.
Thus the future of American Idol may lie in a delicate balance so get your Simon on while it lasts, Sooners.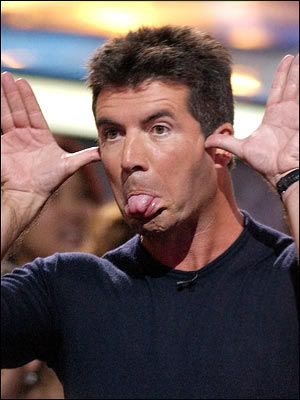 Will my douchebaggery stand the test of time?