No not the Island across the Atlantic you cheeky bastards. The fightin' Ashley Judds of Kentucky.
John Wall pulled the trigger, figuratively of course, and decided on John Calipari's Kentucky Wildcats over Duke and Frank Haith's Miami Hurricanes. If you're scoring at home, Wall's addition makes it 4 five star players in a 2009 class that already included Demarcus Cousins, Eric Bledsoe, Daniel Orton, and 4 star Jon Hood.
Although Bledsoe is listed as a point guard as well, make no mistake about it, John Wall will be on the ball for the Wildcats next season. He's a 6-3 version of TJ Ford with better range. He'll have the kind of impact that Derrick Rose had if Cal can get this young but talented team to grow up ahead of schedule. Don't be surprised if this squad is inconsistent in non-conference play and early on in conference play, and then gets hot and goes on a run in the tourney ala Michigan's Fab 5. They're that good. And remember, coach Cal is a better coach than Steve Fisher.
How many souls does Kentucky basketball have in its inventory to sell?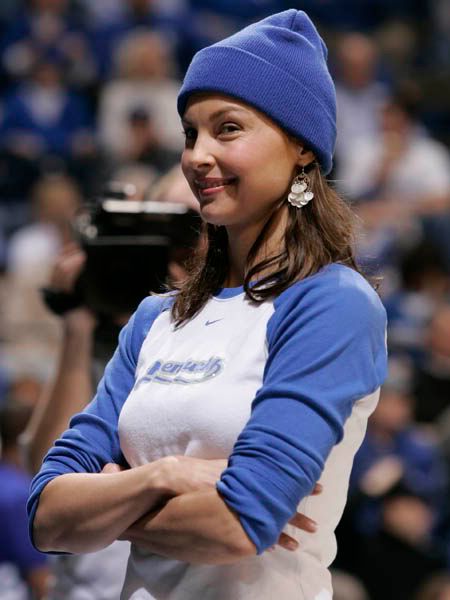 Soul-less.