Forgive the brief foray into Texas Football.
I know it's anathema to the strict offseason diet we stick to here at Barking Carnival but I had a chance to attend the most recent Frank Denius lecture series at the UT Club this week where the guest was none other than our defensive coordinator, head coach in waiting, and all around bad ass, Will Muschamp.
I'm no Carl Reese!
If you've seen him speak before, you'll know that he starts and ends every speech the same way:
"You see I came from Georgia. If you could put a tractor in reverse, they give you a degree."
Boom!
Ending with Mack's favorite quip:
"Any questions? No questions great, thanks for coming."
Mysteriously, it never fails to produce robust laughter.
Muschamp has come a long way with his public speaking. His first trip to the booster podium, you could almost sense a visible disgust at having to do this gladhanding and assgrabbing bullshit as it wasted valuable minutes in the film room. Now that he's sat through probably a few dozen Mack Brown speeches, he's done well to co-opt about 15 of his better one liners and key talking points. The only difference is Muschamp literally yells into the microphone for 20 straight minutes without taking a breath, lest his train of thought escape him and a new Buck Package blitz design presents itself in an untimely manner.
Remember, it's the offseason: the kids are working out on their own, he can't talk about recruits (but we can -- LB Aaron Franklin now has an official offer), and summer drills are still six weeks away. Perfect time for a quick speech because there's not much to talk about. Sign me up, Frank!
The talk was memorable for a few comments and reactions to questions from the crowd.
He mentioned the name Alex Okafor at least ten times. Tables began to rise on their own. Old men giggled. Winks were shared. Thumbs up on that second piece of cheesecake, Corby! VY used to cause this same phenomenon. Now I shudder when I see him in the news. Alex, when you enter the NFL draft please don't hire your friends and family to represent you.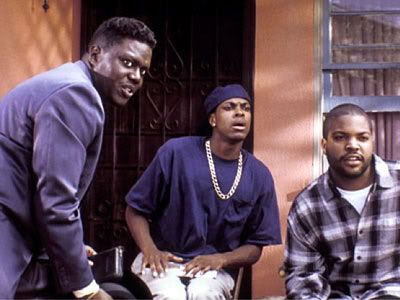 We look out fo yo Intris!
Muschamp's three ringleaders on defense are Earl Thomas, Rod Muckelroy, and Sergio Kindle. In a word: relenteless. We don't have much depth at tackle and some people need to step up. This isn't news but when Muschamp says it you get the sense that every DT on the roster is well aware of this little predicament. He loves the athleticism of his secondary and this year they'll actually know what position to be in. We don't have a lot of LBs but loves his first four and looks for a big year from E. Acho. Tariq Allen needs to lose some weight but he hits people. Hard. Like Will Muschamp would if he didn't have a foot long steel rod in his leg. Or on his desk somewhere.
Other quotes that caused instant murmurs of giddyness and highstepping back to the parking garage:
You're going to need a GPS to find Sergio Kindle on gameday.
Mike Sherman, upon hearing this insider tip from his Austin spies (the fat waiter with the maroon tie and lazy eye? I'm on to you, farmer!), promptly bought a Garmin on Amazon. Fearing this might not be enough, he ordered one for his entire front seven and billed it to that bitch who just got fired for pissing away a bunch of football money, Elsie "I drive a maroon Nissan!" Murano. Her performance review came back just above that of the A&M secondary but they get to keep their scholarships while her reputation just got Dave Blissed thanks to a public records search detailing the paucity of talent in the A&M front office. Lady, all you have to do is email John.Lopez@texags.com and your problems are solved. He's dying for a real story that can be fabricated for the right price.
Greg Davis owes me 50 points a day.
The funny thing about this one was that he said it half seriously. He's like the future father-in-law that puts his arm around you maybe a little too tight on a short walk to nowhere and is all smiles while subtly hinting at physical harm should you fuck this whole thing up. "Greg, if I see us lined up in the I from our 1 yd line on the first play of a night time road game, well let's just say you might not have a job here in a few years. Oh, and maybe chuck it to that guy Malcolm Williams more often. Are we on the same page? Nice. Try the brioche. You'll love it." Instead, what he actually said was that Greg Davis was the most valuable assistant coordinator in all of college football last year. How can you not love this guy?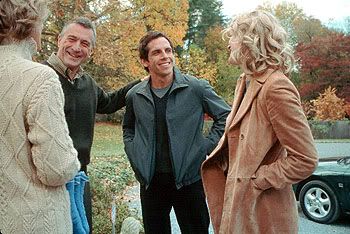 Don't fuck this up, Greggo.
A few other random thoughts from The Intense One:
- SEC D lines are better than the Big 12 but our offenses present way more complications. The biggest difference between the two conferences? "We have rules," joked Muschamp.
- When asked about the Big 12 tiebreaker rule staying the same, he paused and said "I can't comment honestly about that so I have nothing to say." Then he repeated it three times while shaking his head. Clearly it still worked him over that OU backassed its way into the Big 12 title and national championship game. Which they lost by ten points, same margin of defeat to Texas. Just sayin' ...
- The biggest asset of the new field turf will be for recruiting high schoolers that get to play at DKR and use Colt McCoy's and Sergio Kindle's lockers. The field is made from recycled tire rubber and temps will reach 130 in the summer. But it's great for a fast team like Texas because it only accentuates the speed difference against a team like, say, A&M.
- On the high rankings and expectations for next year: "We'd rather have a bullseye than be chasing."
- "Scout.com gave the kid nine stars. Who are these guys?" ... One of many entertaining recruiting rants no doubt influenced by Cleve Bryant.
- On the incoming freshmen: "The best kids will play but maturity gets you on the field fastest. You'll be seeing a lot of Alex Okafor this Fall."
Sounds good to me.
Thoughts?