The first day of (shoulder) pads. Did you know that shoulder pads and jersey weigh 5 1/2 pounds and that the helmet weighs 4 pounds? You would if you read Mack Brown's blog.
Remember when coaches didn't allow you to drink water at practice because it was supposed to make you tougher? Yeah, the Nuremberg trials took care of those guys.
In addition to testing for sickle cell trait, we run specific tests to determine which young men have more trouble with the heat. By using state-of-the-art technology with the CorTemp ingestible pill, we are able to further monitor environmental conditions and assess our players for potential heat stress.
Texas doctors are doing some great stuff in regards to the heat.
Nothing like watching Harris to Williams while Bobby Kennedy looks on and hard rock and/or roll plays in the background.
Looks like they need to test Kyle Kriegel for the sickle cell trait.
Don't forget the open practice tonight from 7-9 at Denius Fields.
Statesman has an article on Roddrick Muckelroy.
"He takes notes in the meetings and asks questions, asks the right questions," Texas defensive coordinator Will Muschamp said. "He watches film in the right way, and he does it every single day."
Somewhere Bum Phillips is smiling. And apparently Muschamp can understand him better than Chris Hall.
"I met him at the (Texas High School Coaches Association) all-star game. He was quiet and hard to understand because of how he talks," Hall said.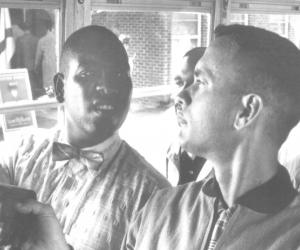 San Antonio Express news has an article on Sergio Kindle.
There are rules in Sergio Kindle's house, and they're not subject to debate. Noise is kept to a minimum. Video games are not allowed, as Kindle is perhaps the least interested member of his generation when it comes to navigating fictional characters through virtual worlds.
Or when it comes to navigating real vehicles through real worlds.