It's all Rick Barnes' fault.
Late-February. National Signing Day is over.
Mack Brown's proprietary Head Start Program has the coaching staff focused on the back half of the 2011 class. Baseball is still four months from Omaha (thankfully). Basketball? Too painful to even talk about. "Four out of ten" describes our free throw shooting and our winning percentage over a solid month. That #1 ranking sure was fun while it lasted.
So what do Horns fans do for fun and relaxation while waiting for Barnes' teaching moments to produce some consistent, watchable play? We watch the 40th replay of Colt McCoy's triumphant final drive on our commemorative 2010 Rose Bowl DVD We discuss/invent conspiracy theories about college football conference realignments, complete with not-so-subtle reminders to our Big 12 rivals that we are the smartest, richest, most watched, most revered, best endowed college-football-playing university in the country.  Basketball is for commoners. We excel at America's richest sport. We are the Joneses!
One week ago, the esteemed purveyors of Barking Carnival assented to the publication of my Pelican Brief, Being Bill Powers (http://barkingcarnival.fantake.com/2010/02/15/being-bill-powers/), which provided a theoretical framework for how the president of The University might view the opportunity to align Longhorn Athletics with another conference for reasons that supersede athletics. The hypothetical conclusion supported a move to the Big 10, provided that the nation's 2nd most prestigious conference in terms of academics (nod here to the Ivies) would also welcome the four most worthy Big 12 castaways in the burnt orange lifeboat – A&M, Nebraska, Kansas and Missouri.
In a move best described as Kiperesque, today's contribution to the Interwebs revises my earlier hypothesis in acceptance of the fact that the best, most logical decisions are rarely made. While standing firmly behind the premise that Bill Powers will provide visionary leadership from The Tower, I'm beating a hasty retreat from the assumption that he will be successful in convincing Big 10 leaders to serve their own best interests. Instead, it will be the PAC 10 that seizes the opportunity to land Texas on acceptable terms.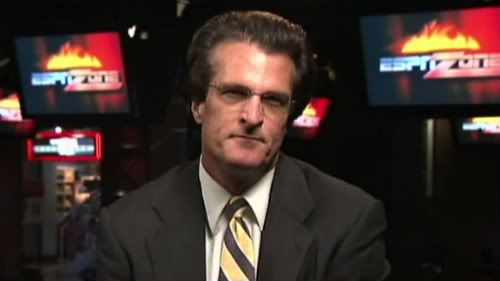 The only forecast that counts is your last.
How Important Decisions Are Made
Shelby Carter told a great story about how executive decisions are made to his undergraduate marketing class 20-something years ago. Whether Carter was more motivated to lecture 500+ Texas greeks and dweebs out of concern for America's future or for the pleasure of telling stories of his business conquests is irrelevant. The co-founder of SynOptics and Vital-Signs and partner at Austin Ventures had some serious skins on the wall, and fascinating stories of how they got there.
Carter was the head of marketing at Xerox in the 1970s at the time they debuted a highly irreverent ad campaign for its time – Brother Dominic. You know the one, with the monk tasked to make 500 copies of a document he had just meticulously hand-scribed, who finds help in a Xerox 9200 copier and knowingly smiles when the head of his order declares, "It's a miracle!" As Carter told the story, that campaign was actually killed in the cradle by the Xerox CEO, who happened to be married to a devout Catholic, who happened to find the concept of the campaign distasteful, if not sacrilegious, when she heard about it from her husband. The CEO told Carter he needed to go in another direction, but Carter persisted and asked to take the CEO and his wife to dinner. By the time dessert had been served, Carter had saved the Brother Dominic campaign, which proceeded to make advertising history.

It's a Miracle!
Lesson learned? Almost killing a stroke of creative genius is both illogical and reasonable at the same time. Humans make important decisions. Humans also make a lot of mistakes. Sometimes you have the opportunity to correct those mistakes, and sometimes you don't.
The Big 10 Will Fail to Seize a Transformational Opportunity
The thesis of Being Bill Powers centered on academic research as both the draw for Texas to the Big 10 and the transformational opportunity for the Big 10 superconference. As prestigious as they may be, the Big 10 universities reside in a region that has suffered more economic hardship than most, and they are underperforming the coasts in terms of university R&D investments per capita. In the short term, a 12th team delivers a conference championship game and perhaps another media market to the cable package. In the long term, the state of Michigan's economic misfortune is going to seriously drag on the competitiveness of its universities.
Texas and a few more flagship universities from heartland states could join the Big 10 and wage an effective long-term campaign to shift federal R&D investments more to the middle of the U.S., where the cost of doing business is lower and the need for sustainable economic stimulus is greater. More universities, more markets, bigger brands, better athletics and 50% more U.S. Senators working together to save a region from an economic abyss, using university R&D investments as a critical measuring stick.
Unfortunately, there are too many humans for a visionary leader to convince along the way. Humans tend to be the last to recognize their own problems. From what I'm reading, there is too much talk from the Big 10 about how great it is to be the Big 10.
(Cue the Jim Mora voiceover…)  Kansas? You want us to let in Kansas? And Nebraska? How many people live in Nebraska? What kind of academics do they have in Nebraska? Are you kidding me? Nebraska?
That's right, Nebraska. Forbes estimates that the Cornhuskers have the 4th most valuable football program, one slot behind Nittany Lions and four ahead of the Buckeyes. And how about Kansas basketball? Is there a more dedicated, educated fan base anywhere? Have you visited Phog Allen Fieldhouse? Truth be told, the value of a cable network increases proportionately to the number of insomniac eyeballs watching replays of conference basketball games and ordering Snuggies and Magic Bullet food choppers during the commercials. Kansas has 60-year-old grandmothers from Garden City that will watch the Hawkeyes play the Gophers at 2am because her acid reflux is keeping her awake and she's scouting teams three-weeks out on the Jayhawks schedule. Gophers fans would rather watch Murder She Wrote.
Only a Big 10 attitude will keep the Big 10 from leading the superconference M&A frenzy. That, or a few well placed bridge trolls. For example, take a closer look at just one…
"Not Without Iowa State"
Iowa Senator Chuck Grassley is one of my all-time favorites. He is moderately conservative, fiscally responsible, independently thinking and entertainingly outspoken. He was the Senator who famously suggested that AIG executives should practice seppuku rather than accept taxpayer-funded bonuses. He is also the Senate Finance Committee member who, as chair when the Republicans had control, threatened to remove the tax exemptions of universities that harbor researchers without holding them accountable for conflicts-of-interest between research activities and consulting activities. He has criticized university endowments for hoarding capital in investments rather than spending it for the benefit of students and, of greatest concern, has threatened to tax university athletic departments for engaging in commercial interests inconsistent with their nonprofit missions. Senator Grassley understands the business of universities, and he's not always been a fan.
http://chronicle.com/article/Sen-Grassley-Speaks-on/1011/ http://chronicle.com/article/Commercialization-in-College/44238/
Were the Big 10 to bypass Iowa State in favor of Texas and, heaven forbid, Nebraska, everyone outside the state of Iowa would understand and accept the rationale as just and reasonable. The Big 10 already has the Hawkeyes. The state of Iowa is a small TV market. The Cyclones have never been all that competitive and do not have a strong athletics brand. Adding Iowa State would dilute the Big 10's per share payout.
All of that would make sense to anyone other than a five-term Iowa Senator seeking a sixth in 2010 and facing strong competition in both the primary and, if fortunate to pass that test, the general election in November. This is the one guy who harbors the roadmap to the soft spots in the university's financial underbelly. He has the knowledge at hand, the will to use it, and nothing to lose politically. Perhaps the Big 10 leaders see Iowa State as "Baylor 2010." Perhaps an intimate knowledge of Senator Grassley has been a large reason why the Big 10 has been slow to act.
The fact that universities are nonprofit organizations chartered to educate, expand knowledge and generally serve society is lost on many college football fans and most sportswriters. Don't let Jerry Jones desensitize you to the differences between pro sports and college sports just because you paid $9 for a cold draft at the Big 12 championship game. If the universities make revenue maximization the end-game, they will soon find themselves paying corporate income taxes on those profits. Seriously, how many Longhorn fans thought that $5 million gift from DeLoss Dodds to university academics was a generous act? It's called thinking ahead and seeing the big picture. If/when Senator Grassley starts poking around Belmont Hall, Dodds will show him a check stub.
Core Principles to Visualize How the Game Is Being Played
Strategically placed quotes from Dodds to the contrary, Texas is actively courting Big 10 and PAC 10 suitors. To be clear, this is pure conjecture, but it would be negligent for Bill Powers to not investigate opportunities and plan for contingencies. Following are some core principles to reference when reading the latest news and quotes on the subject:
Powers will be the decision maker at The University of Texas

, but unlike the Jerry Jones types, he will manage the process such that key constituents not only accept the decision, but based on their personal interactions with The University's President, believe that they were a key influencer in the decision. Dodds will be a key influencer, as will Mack Brown and Rick Barnes and every other coach that the athletic department takes pains to treat as equals. Joe Jamail, Red McCombs, Tom Hicks and the major university boosters (who are not just athletics boosters) will have input, as will brand expert Roy Spence of GSD&M. Legislators will have their say. Influential faculty will have their voices heard and respected. Powers would meet and listen to the drum majors of the Longhorn Band if they asked and scheduled an appointment. None will be dismissed as unimportant. Powers knows that The University has stakeholders, not shareholders, and we number in the hundreds of thousands.
Powers will be a careful steward of The University's brand

. srr50 got it right, and his thoughts are hereby incorporated by reference. (

http://barkingcarnival.fantake.com/2010/02/18/for-texas-its-all-about-protecting-the-brand-name/

) But the Texas brand extends beyond athletics, and it is rooted in academics. The best deal for the Texas brand is not necessarily the deal with the most cash. It matters the company you keep. We're Texas. We don't play Thursday night football because our student athletes would miss two days of classes. We don't pay street agents. We don't put O'Reilly Auto Parts decals on our coaches' sweaters. We don't make athletes eat their own puke, or slap them when they miss a tackle, or threaten to send them back to the ghetto where their brother was shot, or any other "best practice" from the Bill Snyder coaching tree. We're Texas.
Texas will have two suitors that will keep an invitation on the table until Powers makes the decision

. Texas is the only 5-star program on the board. (Apologies to the Domers, but your R&D enterprise is quite small relative to the Big 10 universities and Texas). Sticking to my earlier forecast, expect Colorado to make the first move by jumping to the PAC 10, thereby breaking the seal of the Big 12. From there, Texas will get to play it out like Jackson Jeffcoat or Jordan Hicks. The decision will be made on Texas' timeframe, and it will have demands.
Texas A&M will go with Texas.

College Station and its #1 booster, Governor Perry, will even be consulted on the decision. Sorry to say this, Horns fans, but Texas needs A&M for a lot more than politics and athletics. Accept it and move on.
Texas Tech will be looked after as well.

The fact that the state of Texas only has two flagship research universities has actually been harmful to Texas and Texas A&M. Look at California, where the state's university system has FIVE universities with larger R&D budgets than either Texas or Texas A&M (and only two play PAC 10 football). In the state legislature, California universities don't tear each other down, they build each other up, and the money flows. (Perhaps too much so in the state of California, but Texas has a long way to go before it suffers from excess.) Texas Tech is one of the "potential Tier-1" universities under Proposition 4.

http://ballotpedia.org/wiki/index.php/Texas_Proposition_4_(2009)

Texas Tech is the only "candidate" already in a BCS conference, and it would not help the prestige of its brand to be relegated to the WAC. Therefore, expect Texas to include Texas Tech as well as Texas A&M in talks with the PAC 10. Whereas the Red Raiders are a non-starter in discussions with the Big 10, at least that can be explained away with geography. On the other hand, it would be a slap in the face to the Red Raiders to have Longhorns and Aggies waving down at them on their Southwest flights to PAC 10 conference matchups and not include them.
Scheduling is an important bargaining chip in negotiations

. The primary reason I've scoffed at the notion of Texas joining a 12-team PAC 10 or a 14-team Big 10 is that its travel burdens would be greater than its conference peers. This has nothing to do with the cost of travel, but rather the inconvenience of it. Texas has student athletes that go to class and compete on bell curves with students that all graduated high school in the top 10%. Yes, they have a lot of support, but if going to class were a nonissue, the football team wouldn't lose four players on the two-deep to grades during the second week of fall camp. Texas will want schedules heavily weighted towards intra-division games with at least five Big 12 schools in its division. If its final destination is the Big 10, expect Texas and A&M to join Missouri, Nebraska and Kansas in a west division that includes Iowa, Wisconsin and Minnesota. If the PAC 10 prevails, look for Texas and A&M to cohabitate an east division with Colorado, Kansas, Nebraska, Texas Tech and the two Arizonas.
Oklahoma will not make the next step with Texas

. Yes, DeLoss Dodds and Donnie Duncan get along just fine, Oklahoma belongs in the SEC. Oklahoma to the Big 10 is a non-starter, and including the Sooners in an expanded PAC 10 would mean bumping Texas Tech. From a competitive standpoint, a west division with Oklahoma, Nebraska and Texas means a drastic reduction in championships for at least one spoiled fanbase. Both universities are better served by making the Red River Rivalry a non-conference soiree, with a rematch in a BCS bowl game a realistic possibility.
Burnt Orange Order
Alas, it is time for my revised forecast of where the dust will settle and where Horns fans will plan fall weekend getaways. For the sake of assimilated credibility, readers should note that bloggers who have called Austin home are experts in seeing the future and explaining how complex decisions affecting millions of lives are made.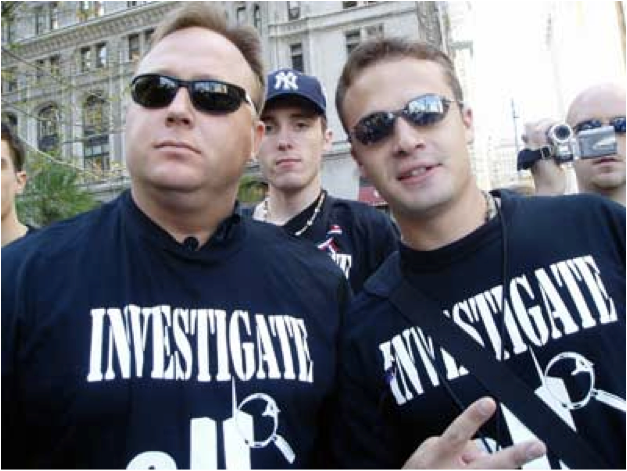 The last holdouts from the college football conference realignment discussion
Colorado will be invited to join the PAC 10 first. Texas will engage in dual-track negotiations with the Big 10 and PAC 10 and deny everything to the public. Senator Grassley will engage in saber-rattling, let it be known that Iowa State deserves a spot, any spot, in a superconference, and gain a critical 15 points in the polls. The Big 10 will insist on expanding east as well as west. The PAC 10 will be more amenable to Texas' scheduling demands and will ultimately emerge as the big winner. Colorado, Kansas, Nebraska, Texas, Texas A&M and Texas Tech will join Arizona and Arizona State in the east division of the PAC 10. Oklahoma will find refuge in the SEC, and seeing the risk of a permanent impairment to his investment, Boone Pickens will cut a deal to ensure that Oklahoma State tags along. The Big 10 will eventually accept Missouri, Iowa State, Notre Dame, Pittsburgh and Rutgers to join its version of a superconference, but with junior status on academic affairs and certain revenue distributions. The remainder of the Big 12, Baylor and Kansas State, will latch on to the WAC or Mountain West or Conference USA.
And there you have it. Until next week.
Thoughts?