So the Twitter turned up a few interesting headlines and stories today.
First, Urban Meyer has stated emphatically he will simply not tolerate Guns, Drugs and Larceny. Or Guns, Drugs or Larceny.
Or some sort of combo platter. That sentence makes me realize how much I miss Warren Zevon. If you never saw him live, then I like you less.
Anyway, based on history, I'm not sure what is outlawed and what is OK. But what is clear is Urban is going Sonny Crockett on their collective ass.
As an aside, who remembers what position Sonny played for the Gators, what his claim to gridiron fame was and what his Alligator was named? A free monogrammed BC murse and divot repair tool for the first Carnival-goer with all correct answers.
Some Joe has a take here, which I have to say, is tardtadcular. Even for Florida. Paging Carl Hiaasen.
Florida coach Urban Meyer is a realist, and I like that about him. Young adults sometimes do dumb things. They get arrested. They smoke marijuana. They sometimes make poor decisions, and when you're a football player poor decisions become headlines. Meyer knows this all too well. On Wednesday, he addressed such things with his team.
Shill, much? Look, I am a cynic when it comes to big time collegiate sports. I get that these mothers are only a quarter as loony as Scipio but let's quit the disingenuous nonsense.
At one point, arrests were beginning to change the perception of the program and even affect the standard of football Meyer has worked so hard to achieve.
Are you kidding me? They aren't giving back those two BCS trophies even if Tebow decrees it be so 'cause he's more righteous than Bill Medley.
"No stealing! No drugs! No weapons!" Meyer emphasized to his Gators. He went on to remind his team that the program has a drug policy. If a player tests positive for marijuana, then that player will be punished by missing games.
If you steal my fucking car or pop a cap in somebody's ass, you will not see the field vs. The Citadel. Or Vandy!
I just can't get over some guy screaming "If you commit felonies, you'll miss some games!". Had I been there, I'd have doubled over in laughter. That's why we don't get press passes, I guess.
Meyer should be applauded for giving this speech in public. It was delivered within earshot of fans and reporters.
Just allsome. Stagecraft! Urban Meyer has a pretty clear idea where the media is these days.

Don't shoot me, Corch!
Spencer's blog responds here.
I once lusted after Urban as a college head coach. Mack and co. do stuff that makes me a little bananas at times but the last few months of Urbania are starting to make me think he's crazier than a shithouse rat.
Speaking of shithouses (apologies, Nate and NDS, it was too easy), let's cast our gaze toward Norman.
Great news for Sooners fans, an external audit has very positive results for Oklahoma.
It starts like this:
NORMAN, Okla. -- An external audit of Oklahoma's athletic department found no major issues with the school's policies on practices as it tries to move out of an NCAA-imposed probation for major violations by the football and men's basketball programs.
Phew.
However, the audit did not extend to the Sooners' football team. According to the documents, Oklahoma's compliance department planned new procedures to monitor the football program's activities starting this spring.
Sure. TASS will be in touch with the latest headlines about Putin's laissez-faire approach and power delegation and Chernobyl and even the whereabouts of the Krasniy Oktyabr.
Wait for it...
Oklahoma contracted with a law firm to audit the athletic department over a five-year span as the school seeks ways to improve its rules compliance after two black marks in the past five years.
Sure. The firm of Bosworth, Switzer and Wilkinson will get this shit sorted right away.
The audit...found that Oklahoma's systems for monitoring compliance are "functioning well" and "designed to both detect and prevent violations" of the NCAA's rules limiting practice time.
I'll just keep cutting and pasting.
Oklahoma has been overhauling its compliance department following major rules violations in the school's two biggest sports. The Sooners' men's basketball team was disciplined in 2006 after former coach Kelvin Sampson made more than 550 impermissible phone calls to recruits. The following year, the football program was punished after players including starting quarterback Rhett Bomar received payment for work they didn't do at a Norman car dealership.
Um, Kelvin is gone, right?
Last week, Oklahoma acknowledged it was investigating a report of a possible NCAA rules violation involving basketball player Tiny Gallon. However, it did not release any documents related to that investigation.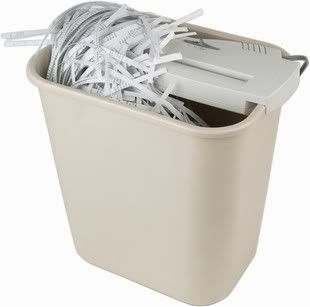 It's late and I'm out of gas but I thought you guys might enjoy these stories in the a.m.
Peace. Out!