ColoradoAg from Spence Park Soapbox is going to be the hockey guy for the FanTake network. I asked him to get us caught up a little bit on what's going on in the playoffs and he obliged over at SPSB and I wanted to share it here. Some of this was written before some of the games and series mentioned were played but I posted it here after.

- S.R.
_______________________
There is little on the Aggie newswire these days that garners my rants and ramblings. We had a Spring Game. I didn't attend and ESPN shockingly opted not to carry it. Looks like it was a shootout.
I won't be penning anything on hoops for another six months.
Our baseball team is doing a fine job of bolstering the offensive stats of our rivals just in time for the MLB Draft.
We notched another title in Equestrian shit over the weekend. Building Champions! I'm told the only fans in the stables were the 3rd team offense from UT football. Thanks friends from the State Capital!
Alright. Enough. This is sounding like a Billy Byrne fluff piece.
It's high time for me to inject some hockey into the Soapbox. I'm sure I drove away some of the readership in February when I dissected the minutiae and intricacies of Olympic puck. Apologies. I understand that to many of you hockey is something they play in Dallas now with cool fights. If you have some free time over the next six weeks, I highly recommend that you do your damnedest to find the Versus channel and take in some superb hockey.
The 2010 Stanley Cup Playoffs are off to an excellent start. 7 of the 8 first round series have gone to at least 6 games (Philly knocked off Jersey 5. Civility lost). The playoffs are hockey at its best. It is the most complete representation of what the game is about – team, sacrifice, and disgusting beards.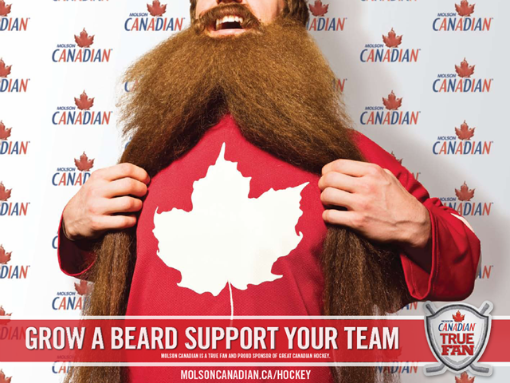 While the early rounds of the NBA have in large part turned into a predictable formality, the NHL playoffs have been packed with surprises. I want to take a quick look into the 1st round matchups as they currently stand:
San Jose Sharks (1) vs. Colorado Avalanche (8) | San Jose wins series 4-2
The ultimate chokers of recent NHL lore are the San Jose Sharks. The Sharks have an immensely talented roster yet always find a way to shit the bed in the playoffs to grittier teams that don't wear teal. The Sharks flirted with disaster yet again with the young, upstart Avs riding the exemplary goaltending of Craig Anderson.
I remember a great story from Gretzky during his early Oiler years. The Oilers had yet to go on their 80's rampage of Cups and were trying to unseat the dynasty built by the New York Islanders. The year was 1983 and the Islanders had just swept the Oilers for their fourth straight Cup. After the game, a young, dejected Wayne Gretzky sauntered outside of the Islanders dressing room to catch a glimpse of what a Cup celebration entails. Gretz expected to see a raucous party, but he found the champs having a very subdued celebration in what looked like a military infirmary as the players got treatment on the slew of wounds and injuries that had amassed over the previous two months.
As the story goes, Gretzky burned this image into his hyper-competitive brain and tagged it "this is how the Cup is won". The Oilers didn't make the sacrifices the Islanders did. Gretz channeled this experience into 4 Cups in the next 5 years. This is what the playoffs are about.
I digress with this tale to note that the Sharks are balled with the "soft" label until they prove otherwise.
Chicago Blackhawks (2) vs. Nashville Predators (7) | Chicago leads series 3-2
This has been a wildly entertaining series. Both teams play with a lot of speed and they throw their bodies around like Heffner in a grotto. Chicago got a huge OT victory on home ice in Game 5. Marian Hossa started the overtime frame in the box to serve a 5 minute major penalty for boarding. Officials swallow their whistles for the most part late in playoff hockey games, so the 5 minute power play was an excellent opportunity for the Preds to steal a road win and take a series lead back to the hockey hotbed of Nashville. Such was not the case. In climatic fashion, Hossa went from goat to hero when he tallied the game-winner shortly after coming out of the bin. Kenny Chesney wept. Rascall Flats wailed (sang?).
Game 6 should be a burner. It is always enjoyable viewing when a team has their backs to the wall. It is nice to see Chicago get back to form in hockey. It is an excellent hockey town, and the previous owners did all they could to execute the Hawks. I went to a game at the United Center about 8 years ago and there could not have been 4000 people in attendance. Yesterday, the arena was exploding and jammed with 21,000+. Nice work. Plus, those jerseys kick ass.
Vancouver Canucks (3) vs. Los Angeles Kings (6) | Vancouver wins series 4-2
I did not watch a lot of this series. When I did watch, it was great hockey. A couple overtime games, lots of scoring, and some palpable hate. Canuck goaltender, Roberto Luongo, has not been at his best. If he gets up to form, don't be surprised to see the Canucks playing for the silver. Three Swedes led the offense for Vancouver. Mikael Samuelsson is now the Mikael Jordan of Stockholm. The Justin Bieber-faced Sedin twins run contrary to all toughness I praised in hockey, but those two boy banders can create on the offensive end.
Phoenix Coyotes (4) vs. Detroit Red Wings (5) | Series tied 3-3
Oh, man. Game 7. Interesting contrast in opponents here. The Red Wings are the old guard. Hockeytown. Cold. Depression. Storied history. Rust Belty. BLUE COLLAR. The Wings were stuck in neutral until the Olympics or so. Obama – upon learning what hockey was from his Sports Czar - quickly issued a bailout, and now the Wings have returned to wrecking selves. Brutal draw for the Coyotes. The Coyotes were a good story in the NHL this year. They are a bankrupt franchise playing in a city that is more concerned with trying to be L.A. than attending hockey games. The Gretzky coaching experience was a bit of a bust, and the team was looking down the barrel of deportation – la migra style. 2009-2010 expectations were reasonably low, but the Coyotes played excellent hockey. They were rewarded with drawing the hottest team in the NHL for the first round. Cheers to the Yotes. That have played with serious onions and have the opportunity to advance on home ice.
Washington Capitals (1) vs. Montreal Canadiens (8) | Washington leads series 3-2
Montreal is not playing like an 8 seed. Both teams have done some goaltender juggling which typically signals disaster come playoff time. I thought Canadiens wing Scott Gomez played huge in Game 5 after some uninspired play early in the series. Washington might be the most exciting team in hockey. Ovechkin is the obvious draw, but guys like Semin and Backstrom are a blast to watch. I think the Caps finally put the French Canadians to bed in Game 6 in D.C. A Pittsburgh-Washington Eastern Conference championship would be a delight.
New Jersey Devils (2) vs. Philadelphia Flyers (7) | Philly wins series 4-1
Two pleasant, amicable fan bases. Just make sure you have Pepto on hand. Brutal showing by the Devils. Scoring 9 goals in a series makes it difficult to advance – even if Martin Brodeur is your netminder. As for Philly, goaltender Brian Boucher is playing with a horseshoe in his ass right now. He best clench tight because Washington and Ovechkin loom. Since banishment from the playoffs, Devils coach Jacques Strap Lemaire has announced retirement. It will be interesting to see where the Devils go. They have a young/old dichotomy happening. The old guard – Brodeur, Elias, Rolston, Pandolfo, Niedermayer, etc. – can't have much left. The young nucleus of Parise, Kovalchuk, Zajac, and Greene certainly doesn't spell total rebuild. Hell, things could be worse. You could be a Ranger or Islander.
Buffalo Sabres (3) vs. Boston Bruins (6) | Boston leads series 3-2
Something is up with Team USA/Buffalo Sabres goalie Ryan Miller. He seems injured or out of gas. Hard to find fault in this after he left his guts on the ice in Vancouver. This series has picked up a nasty edge that I am particularly fond of. No NBA guys hugging before the tipoff. Legit hatred. While Miller hasn't been playing up to his insane standards, it could be argued that this series is over without him. Boston has been getting steady production from their top three lines, and when this coaching bliss occurs, it is difficult to lose. Even with Game 6 in Boston, I see this series going 7. Stay tuned.
Pittsburgh Penguins (4) vs. Ottawa Senators (5) | Pittsburgh wins series 4-2
Washington might be the most exciting team in hockey, but the Pens are my favorite to watch. This series was bad ass. Lots of goals and the final two games were OT contests. Ottawa tried to run and gun with the Pens – something that is typically not advised – and gave them all they could handle. Sid the Kid is bemoaned in some hockey circles as a whiner, but I dig him. He gets absolutely hounded every night by every team's top defenseman and top center. And he still produces at an absurd rate. We're dealing with the smartest hockey mind since Mario and Wayne. A likeable chap on the Pens is Jordan Staal. A beast in front of the net with great hands. He also comes from a family of four boys – three are in the NHL and one is on the way. Nice Canadian breeding.
ColoradoAg's Top 3 Hockey Movies
1. Slapshot.


Paul Newman in a 70's hockey movie? So much win. You can't enter a beer league lockerroom without hearing a dozen quotes from this cinematic gem. Loads of fighting, crass jokes, hilarity. Send the lady out for Girl's Night, pick up a six pack of Labatt Blue, watch Slapshot, then beat the shit out of your neighbor for no real reason.
2. Youngblood.


A 22 year old Rob Lowe and Patrick Swayze pull back the veil on the bizarre subculture of Junior Hockey. Junior Hockey is for guys ages 16-20 to prep them for college, the pros, or Zamboni driving. What happens when you place a lot of late teens in boring towns with loads of free time? Watch to find out.
3. Miracle.
I had tepid expectations when this film came out. Disney and hockey don't mesh well as we witnessed in the Mighty Ducks trilogy (Emilio Estevez's Oscar worthy performance aside). Disney did pretty well with this ultimate sports story. They paid attention to the details and didn't puff things up too much. Kurt Russell was a nice choice for Herb Brooks. I hoped for Barry Melrose, but he is Canadian.
Enjoy the playoffs, everyone.