Much like breast implants and Mike Tyson's Punch Out! one of the things the late twentieth century got right was cheap airfare. The freedom to conveniently explore the nation (and to a lesser extent the globe) has revolutionized life in America almost exclusively for the better.
Still, even in this age of instant gratification there are some things best appreciated at a somewhat slower pace. While somewhat foreign to our sensibilities, a more time and labor intensive process does at times provide a superior experience to what might be produced in a couple of minutes. Examples include tamales and the game of baseball and several women have alleged to me that love making falls into this category as well. Who's to say?
Certainly though, the cross country road trip is one such experience and our culture even pays awkward tribute with bad Tom Green douchebaggery/Amy Smart nudity vehicles. It's the thought that counts I suppose.

Fuck you.
Bah, you say. I know of road trips. I've been to the OU game. I commute from The Woodlands. Nuh-uh.
I'm talking about a road trip.
I'm talking about a beef jerky and bubble gum diet, the Fuck-Marry-Kill game and stepping outside of your musical comfort zone due to the paucity of rural radio stations (pretending not to know the words to Islands in the Stream or I Wanna Sex You Up is incredibly bad form).
Now every so often my buddy/Chief Operations Officer of my law firm and I take a break from mismanaging our employer's legal affairs to represent his antique motorcycle restoration business by taking examples to classic auto gatherings (and likely damaging that enterprise's reputation by our very presence as well). This also provides me with a nice break from the tiresome office politics of Barking Carnival (Sailor Ripley's totally Team Edward. I'm sure you've noticed).
So it was that we set out last week from Austin to the beautiful California central coast with a trailer full of antique British bikes and two days to make our destination. That sort of time frame tends to lead to speeding tickets and fantastic slap happy ideas that eighteen hour days make funny. The best of these was undoubtedly my compatriot's idea to take the lead of his counterpart at BP and apply the 'junkshot' solution to our business by throwing bits of old tires and golf balls at problem employees.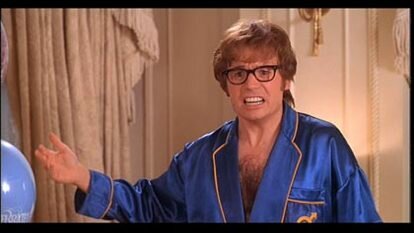 Who throws a shoe? Seriously?
Now there are certain truisms about road trips that are as certain as death and taxes such as gas stations always being on the wrong side of the highway or the fact that if you're going to suffer two consecutive blow outs you're going to do so on I-10 in west Texas absolutely as far away from human settlement as possible.
This will mean having to wait for a vastly overpriced tire to be delivered to you roadside, where it is mounted and installed in just under three minutes by Rico-the-west-Texas-grease-monkey who absolutely delights at the emasculation of changing your tire for you. Proper therapy involves an hour of boasting about past female conquests with embellishment fully expected.
Of course the hiccups are all part of the experience and memories and stories would feel incomplete without them. In any case the hill country gives way to Edwards Plateau and then the Davis Mountains and then southern New Mexico's vast arid vacuum punctuated only by the occasional billboard and truck-stop.
If you ever get too old to buy fireworks at a gas station simply because you can I pity you my friend. Day one will typically end mid way through Arizona and if you're fortunate enough to chance onto a public radio station's jazz hour while watching the sunset over the Gailuro Mountains you appreciate it for the awesome, unplannable treat that it is.

Yeah, well you try to photograph while driving.
Day two consists of crossing the California dessert before the descent into the monstrous Los Angeles megalopolis and seven lane deadlocked traffic. Sweet. From there you turn right and to make time you take I-5 through California's Central Valley which is only vaguely discernible from rural Kansas. Still, the Monterey Bay area more than makes up for California's numerous sins and once you cut over to the 101 all memories of the stench of Pat Hill's moustache recede.
Now this year's event was the Quail Motorcycle Gathering in Carmel which was an incredible departure from our trip last year to the Pebble Beach Concours d'Elegance. The Pebble Concours is probably the biggest auto show on the continent and idle white people pay countless dollars for tickets in order to be seen carrying their dogs around looking disinterestedly at some of the rarest and most exotic cars on the planet. The Quail on the other hand had a middle aged cover band playing. So there's that.

My Maserati costs one point eight five.
Fare at the Quail was pork barbecue while at Pebble my buddy was thrice asked to replenish the crab claws when his Hispanic surname was discovered. Yes, one of those instances was by me. Some attendees at Pebble last year were Jerry Seinfeld, Jay Leno and The Governator. The Quail had Steve McQueen's widow hawking a book.
The uniforms were a bit different as well. Sleeves at the Quail were fully inked as opposed to tied around one's shoulders and leathers replaced chinos but where the Quail truly fell short was in hats. From the Spanish Inquisition to the Shriners Circus all truly great events and gatherings distinguish themselves through headgear and the Pebble Concours is no different. On women these are as large as possible with generous amounts of feather or lace. On men you typically see Panama hats worn without irony although ballcaps are acceptable provided they are emblazoned with 'Ferrari', 'Rolex', or 'F-22 Raptor'.

Witty caption here!
Still, the laid back Quail event was a pleasant break from the tension that accompanies the Pebble Beach circus and loading in and out was a relative breeze. From there it was back on the road but with a more pleasant leisurely return trip down the 101 with its views of Pismo and Santa Barbara before heading east. I have a career change pending and so realizing this would likely be our last trip for some time we made of checklist of to-dos which was mostly neglected. Chico's Tacos and In-N-Burger were easy, as was a stop by the Rose Bowl but not so the James Dean Memorial or Heart Attack Grill. I still don't know what the fuck 'The Thing?' is which is so remarkably advertised there in Arizona. I stubbornly refuse to pay the dollar to find out.
No matter what the odometer says the trip home is invariably longer, culminating in the torturous last few hours as the views become familiar and the prospect of home looms. The anticipation of the trip's ending is nearly as great as its beginning and just about as satisfying as well.
In such ways the country and the world become continuous to me. No longer are cities disparate worlds reachable only by the unknowable magic of air travel but actual locations connected to me by a finite number of lefts and rights. The people there are neighbors of merely more distance. I imagine this phenomenon would be magnified exponentially if one were to walk.
Now as road trip stories go I understand this one is pretty weak particularly in its lack of law enforcement evasion or death defying hijinks so please share your own tales if you've got some. Trips Right, you'd do well to remember your Fifth Amendment privileges and use one of your dozen or so aliases.