So I hear you out there. "Trips, you still give a shit about Longhorn basketball after last season?"
Does HenryJames wear Boba Fett underoos?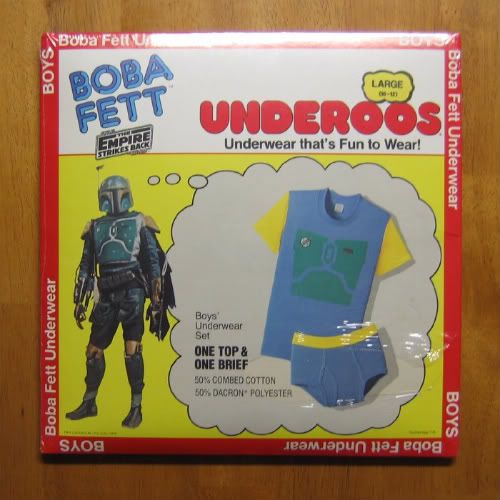 Why, yes, he does.
You betcha.
Lotsa good pre-conference tests here for a young Longhorn club looking to find an identity and some chemistry.
Let's go through these game by game.
Nov. 8 Navy (Coaches vs. Cancer tournament regional, Erwin Center)
I can't speak intelligently about the travel happens of William P. Santiago, but I can tell you the Midshipmen have nada. If we struggle, it'll be because the Navy Seals are running psy-ops on our hot-heads.
Nov. 10 Louisiana Tech (same event, Erwin Center)
LA Tech should put up as much fight as a pickup squad from LA Fitness. "Yo, Sailor Ripley got next, dawg!" Sure the Bulldogs won 20 games last season but they graduate their three best players and there's nobody but some dude name Odu waiting in the wings.
Nov. 18-19 Coaches vs. Cancer semifinals and finals, Madison Square Garden, New York (Texas, Illinois, Maryland, Pittsburgh, matchups not yet announced)
Good stuff right here. Two of March to March's Top 10 in Illinois and Pittsburgh.
Illy brings all five starters back including one of the top five point guards in the game Demetri McCamey. Pitt is always tough as long as Jaime Dixon is coaching. This year they've got great inside/outside balance and a go to guy in guard Ashton Gibbs.
A win against either of those experienced clubs would be huge and portend of good things to come for a talented but woefully young Longhorn team.
Nov. 23. Sam Houston
Sam made the tournament last year and gave the Baylor Bears all they wanted in the opening round. The bad news is the Bearcats return only two players from their starting five, the spec-rec begoggled Gilberto Clavell.
Nov. 27 Rice
Easy win against a club that won just 8 games last year.
Dec. 1 Lamar
Another easy win, as our own theGeneral weeps.
Dec. 5 at Southern Cal (Big 12/Pac-10 Hardwood Series)
This'n should be interesting. I predict Jordan Hamilton will have 30 field goal attempts and a Kevin O'Neill will have a post-game denial of some sort.
Dec. 11 Texas State
No Jeff Foster no W.
Dec. 14 North Florida
North Florida? Is that another name for Georgia? Win or we're in real trouble.
Dec. 18 at North Carolina (Greensboro, N.C.)
This is where it gets fun. UNC is going to be right back where they left off at the end of 2009 mainly because they have the best freshman in America Harrison Barnes. He's going to make role players like Larry Drew and John Henson a lot better. Freshman sharp shooter Josh Bullock has range for days. The Heels will compete with Duke for ACC Conference honors and they'll be a top 10 team fo' sho.
Back to the game, here's a scary thought. Jordan Hamilton trying to defend Harrison Barnes on the wing, or in a phone booth for that matter. Jordan, if you're reading this, 1000 power slides a day.
Dec. 22 at Michigan State
We'll find out how tough a team we have in this game. Michigan State returns virtually everyone from their final four squad and Tom Izzo is still in East Lansing after a long look at the NBA. If Kalin Lucas recovers from his Achilles injury, the Spartans will be the favorite to go back to the final four. This one could get ugly if our kids don't come to play.
Dec. 31 Coppin State
This isn't a 2 vs. 15 seed opening round tournament game so don't worry.
Jan 4. Arkansas
The Hogs lose their horse inside Michael Washington but they return virtually everyone else including a talented back court of Rotnei Clark and Courtney Fortson. Marshawn Powell is an athletic presence inside who will be a terrific test for Tristan Thompson before conference play begins.
If we're truly a top 20 team, we should handle the Razorbacks because they're in our wheelhouse as far as matchups go.
Jan. 8 Connecticut
If Arkansas is a favorable matchup then the Huskies pose a horrible one for the Longhorns. Edwards, Oriakhi, and Majok are big, physical paint guys that should be able to land interior body blows if we play Thompson at the 5. If the Horns slide Thompson down to the 4, and bring in Wangchaphill, we lose valuable offensive firepower which puts a bunch of pressure on our guards to create.
Speaking of Hill, Wangmene, and Chapman, Texas will need one of the three headed disappointment monster to step up if they want to compete with physical teams in the conference. How many times have you heard that before?
Thoughts?
Some housekeeping, keep an eye out for an early season preview in the next week or so as more information becomes available on guys with health issues like Ward, Balbay, and Williams.
We're also going to be launching a Longhorn Hoops Recruiting column in conjunction with our sister site March to March. That process has begun in earnest and should be bearing fruit in the next week or so.
Hook 'Em.