A tale of two halves against Lamar, but a lukewarm effort overall. I'm more irritated in some ways by our 21 point win against Lamar than a 3 point win over Rice.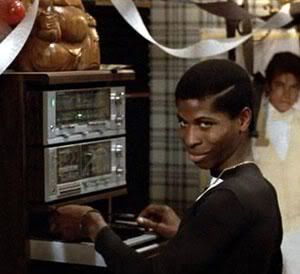 Lamar
Lamar opened with full court pressure and fell into 2-3 and 3-2 zones in half court. Very athletic players, but totally undisciplined. Some poor transition defense early and an inability to hit open shots resulted in an 11-5 Lamar lead. Fortunately, Lamar plays reckless basketball and we reeled them in quickly despite playing sloppy, careless basketball too.
It was 34-25 Texas at halftime, but we put on a pretty poor display offensively with an inability to finish easy scoring opportunities.
The Texas front court should hang their heads after that first half. The Lamar frontline was as willing as a triple divorcee at a Bennigan's Happy Hour and our big men couldn't close. I counted seven blown finishes by Texas big men in the first 15:00 minutes - four by Gary Johnson (one a tough knee-level pass from Hamilton, another a bounce pass of medium difficulty, the other two were bunnies), a missed dunk by Tristan Thompson, one by Matt Hill when he botched a slightly-too-clever pass from J'Covan, another by Wangmene when he turned over a Hamilton pass under the basket.
Our big men have little future in pornography, because none of them, outside of Tristan Thompson, finish. Imagine the production costs.
J'Covan Self-Sabotage Watch continues. He entered the game and immediately combined for a careless turnover with Hamilton, drew his obligatory charging call while out of control on the break, and then had another turnover on a feeble alley-oop attempt to Hamilton. Three minutes, three poor plays. Barnes kept him in a little longer, exhibiting some patience, trying to get J'Covan to play through it, but the guy places zero value on the basketball.
Jai Lucas was 0-fer on several open shots.
Ugly first half, but we were not really threatened.
Halftime
The second half started better. Texas went on a 14-2 run to open the half and the game was effectively over. Cory Joseph was the big difference maker - he popped threes, hit some nice jump shots, hit the boards, and ran PG effectively.
Props to Jordan Hamilton. Good defense, attempted to create for others, outstanding shot selection. A very complete game for Jordan. Teammates cost him at least 3-4 assists with butter fingers.
Jai Lucas continued to struggle both shooting and in taking care of the basketball (Reid Gettys still wants to have Jai's baby - it's getting weird at this point - "I WANT JAI LUCAS TO MAKE A SHOT SO BAAAAD!"), Barnes put in JCB and J'Covan proceeded to do his bad body language "the world is against me" dramatic piece after a ticky-tack foul. I've never seen a player work so hard to create his own limited minutes. It's easy to bemoan Jai's overly generous minutes, and it's clear where the upside rests, but JCB is a guy who makes himself hard to play.
Texas wore down Lamar and cruised to a 76-55 win. I was much more pleased with the second half than the first.
Positives -
- Lamar was averaging 96 per and we held them to 55, completely disrupting their transition game (25.7% shooting)
- Cory Joseph had his second aggressive game in a row. This time against an athletic backcourt. 16 points, 9 rebounds, 4 assists
- Hamilton had an unselfish 16-6-4
- Tristan Thompson notched another double-double with 11 and 13
- We continue to look better on offense - we're getting good shots, even when they're not getting knocked down
- Good job by Matt Hill on defense and as an offensive screener (5pts, 6 rbs, 3 blks in 19 minutes)
- Dogus was excellent in limited minutes - 8 pts and 0 turnovers in 11 minutes. Why played so sparingly? Dunno.
Negatives -
- Turnovers. 23 of them. No excuse for that.
- Play of Jai Lucas (2 of 8 shooting, 5 Turnovers) and the Longhorn big men.
- 62% from FT line
- JCB's continued self-sabotage. Help us to help you, dude. Barnes is trying to play you more. Let him. 4 turnovers in 9 minutes of basketball requires someone to actively want to be pulled from the game. I'm curious to play him 30 minutes just to see if he could manage 13-14 turnovers and set a conference record.
We've got some things to clean up before we travel to USC, but I still like this team's versatility and effort.
Congrats to Barnes on his 300th win at Texas. Best coach in Texas basketball history and it ain't even close.