Most predicted doom for OU last year after Adrian Peterson was injured while cashing a payckeck for a job he didn't actually work, but they somehow found a couple of decent backs and turned in an above average running game. Only against bad teams mind you. Allen Patrick is a poor man's Peterson with his straight ahead running style and proneness to injury (he's currently walking around on crutches). He'll share carries with Chris Brown and redshirt freshman Demarco Murray. So when Murray rushes for over 100 yards against Utah State, you can look forward to the tv announcer saying 'Stoops discovered him playing a pickup basketball game!' When Texas holds him to 50, the announcer will deadpan that 'Bob Stoops is no Ken Howard.'
Stoops on his running backs: "All of them are better than Adrian Peterson."
Malcom Kelly is a great player even though he did fold like origami after Michael Griffin hit him in last year's Texas game. He'll likely see more double teams than Jenna Jameson after her high school prom. Starting alongside him will a couple of guys who will be good for 10 yards per catch and 4 touchdowns.
Stoops on his receivers: "Every one of them is better than Jerry Rice."
Joe Jon Baker Finley is back for his 7th year in the program after spending the first six doing exactly squat. Sophomore Jermaine Gresham is a potential star who will remind Sooner fans of Keith Jackson. Especially when he catches 10 balls next year.
Stoops on his tight ends: "If you offered me my pick of any tight end in the NFL Hall of Fame, I'd still take what we have on our roster."
Offensive line is always my favorite part of the Sooners' team. Looking at their past signing classes is like watching Cooley High's closing credits. "Randy McAdams is married and selling cars in Leander, Texas. Chad Roark died in Vietnam." The combination of Kevin Wilson and S&C coach Jerry Schmidt make fall practice a pigskin version of the Bataan Death March that climaxes when Wilson drops a boulder on whichever freshman is holding the conch during team meetings.
Getting pressure from the front four is crucial to OU's defensive scheme. When they get pressure, guys like Andre Woolfolk get picked in the 1st Round. When they don't, guys like Greg Porter catch long touchdown passes.
This will be the worst group of defensive ends since Stoops' first couple of years. The two starting seniors, John Williams and Alonzo Dotson, have combined for 19 career tackles and 3 sacks. They are backed up by some white dude who played AA football in Texas and doesn't have any career tackles. Depth will have to come from undersized freshmen that OU managed to pry away from no one important.
OU wants their defensive tackles to keep the offensive linemen from getting to their linebackers. Pretty easy to do if you're Tommie Harris or Dusty Dvoracek. Not so easy when you're Corey Bennett or Steve Coleman. There is talent at the other spot though. Sophomore Demarcus Granger, who picked OU over a host of Ivy League schools, and redshirt freshman Gerald McCoy are potentially both big time players. If they become great sooner than later, OU should be very good at DT.
Stoops on his defensive line: "They make the Fearsome Foursome look like a bunch of p*ssies."
The Sooners can always be counted on to find three guys about 6'1" 230 who can run to put on the field at linebacker. This year is no exception. The starting MLB is JUCO transfer Mike Reed. He'll be solid against the run and struggle against the pass like all Sooner linebackers.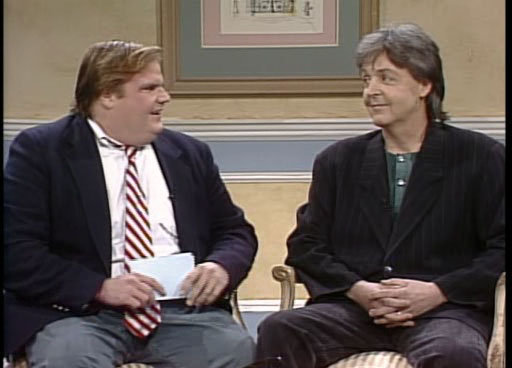 "Remember when Norm Chow isolated Steve Smith on Lance Mitchell in the Orange Bowl? That was awesome."
Special teams standout Curtis Lofton will start at WLB, and Lewis Baker will start at SLB. Baker moved from safety in the spring and is undersized. I think Nicole Richie has gained more weight during her pregnancy than Baker has gained in his time in Norman. Senior Demario Pleasant will provide depth if he doesn't beat Baker out.
Stoops on his linebackers: "Based on this year's starters alone, we should be called 'Linebacker U."
The Sooner's philosophy for their secondary is 'Yes, man is an island,' and they return all four starters from last year. Senior Marcus Walker finally was healthy for a full season last year. This is the guy who dislocated his shoulder signing his national letter of intent and then suffered 2nd degree burns in the Orange Bowl against USC. The other corner will either be junior Reggie Smith, or senior D.J. Wolfe. Smith is good. Wolfe is not. The one who doesn't start at corner will likely start at one of the safety spots with Nic Harris at the other. If senior Darrien Williams recovers from an off season injury, he will figure in the mix at safety.
Stoops on his secondary: "This group could cover Rashaun Woods."
After having only lost seven games total between 2000 and 2004, OU has lost 7 games the past two seasons. They enter this season with an average front seven and nothing at quarterback. Normally this is not the stuff that champions are made of, but we're talking about the Big 12 here. If they can beat both Texas and Texas A&M, they'll win the conference. If they lose to one or both, they won't.