I asked Spenser if he could write a piece on the Titans for me this week as I've been traveling, but unfortunately I made the mistake of not providing clarifying details. Totally my fault, and to be fair I didn't specifically state that he couldn't write about that chick tv series with Yasmine Bleeth and Casper Van Dien. Since I can't use any of it and he spent so much time on it I'd like to take a minute to let everyone know that apparently Heather is carrying Chandler's baby.
Okay let's move on.
Today we'll round out our defensive projections and get our preseason predictions down in a public format, so that we may all be suitably glorified or mocked as the season progresses. I don't want to see any bandwagon jumping from you communists looking pointedly at Scipio after the fact. Last week we took a brief look at the offense, if you missed it here's the rundown:
1. WR/RB losses this offseason are only concerning if you're a regurgitant national media type who needs something to talk about.
2. The chances of VY having a sophomore slump are roughly equivalent to those of Ricky Williams running for Congress.
3. Norm Chow is a wizard.

OMG! HUFLPUF!
As big a fan of offensive wizardry as I am, that really isn't the main reason I am predicting an improved season over 2006. Let's take a look at some numbers. The Titans defense last year gave up, on average, 369.7 yards per game. That's just good enough to rank dead last in the league. 32nd out of 32. Average points per game? 31st with a smooth 25 PPG. At least we beat someone. Oooohh, take that San Francisco. By contrast the Ravens gave up about 12 PPG. Rush yards per game? 30th in the league. Pass yards per game? 27th in the league. Sacks? 29th. It just keeps going. In fact, the Titans were at or near the bottom of the league last season in every single defensive category except one: interceptions. Not pretty.
So how much worse could the Titans defense have been last year? To paraphrase Nigel Tufnel, the answer is none. None more suck. I suppose they did get those takeaways, which played a part in several comebacks, otherwise they were about as effective as the French Army. Actually now that I think about it, the French Army could probably keep Vinny Testaverde from scoring a touchdown. In fact, I'm going to write Général d'armée Jean-Louis Georgelin and see if we can set this up. Personally, If I hadn't watched practice footage last year you wouldn't be able to convince me that the secondary drills involved anything other than curling belly up on the ground and assuming submission postures at the snap. Early in the season, like the Chargers game, it was just unwatchable. I don't want to say the team had given up, but when your defensive leader's response to any post game question is "Don't ask me, I don't know. I just play right outside linebacker on this team. That's it." then things are definitely not on track. A couple of wins brought them back, but the truth is, this was just a bad unit overall last season. So what has changed?
First let's deal with Pacman, since that is the only offseason move anyone paid any attention to, and the source of my officemate gleefully singing the phrase 'I make it rain- make it rain- make it rain on dem 'ho's!' as he walked by my door for a good two weeks before he figured out HR wasn't really into that. I didn't turn him in, but only because I was too busy building a taser out of letter openers and Cat5 cable behind my desk. We are going to miss Pacman on the field. No question. He was an outstanding returner and a shut down corner; he could take on a receiver like T.O. one on one and hold his own. He was one of the most dangerous men with the ball in his hands in the NFL. He was also a total piece of crap off the field. Hopefully he works on that, either way it's not germane to our discussion any longer.
Overall I think the secondary will be markedly better. Going into the offseason the characters and plot were more complicated than a Robert Ludlum novel. You had a couple of the worst starting players in professional football last season solid starters in CB Reynaldo Hill and S Lamont Thompson battling low round scrubs talented unproven young players like CB Cortland Finnegan and S Calvin Lowry battling old slow dudes established veterans like NB Kelly Herndon, CB Nick Harper and S Chris Hope. Then they drafted a slobbernocking safety #1 out of Texas and promptly moved him to corner. Okay. Makes sense. Who exactly is running this organization again? Did Bud have a stroke and forget to tell anyone? Next we're going to put Kerry Collins in at DE on passing downs and draft a Columbian spider monkey on special teams.

Brocato says: long reach, low center of gravity.
Uses tail well to shed blocks.
Fortunately things seem to have cleaned up nicely since then. I suppose that's a benefit of having former defensive backs at HC and GM. Thompson is gone, which is awesome. On the downside I promised my immortal soul to Shai 'tan if he got cut, but what are you gonna do. Lowry has looked good, Finnegan has been all over the place. That guy can fly, and it's fun to watch a little guy hit like that. Does the NFL test for Herbal X/Red Bull/Ephedrine before a game? If so somebody warn Cortland. Both are an improvement over Hill/Thompson. Harper and Hope have the other corner and safety spots locked down, respectively, and Herndon projects to nickel. The only remaining question is Griffin. Despite my misgivings he's actually done well at corner. He's been out of position and whiffed on some big plays, but overall he's grasped the concepts and looks good outside. Fisher insists he's going to stay there, and I'm a lot less skeptical after seeing him in the preseason, so far he's been around more balls than Larry Craig. My ideal secondary would be Harper and Griffin at corner, Lowry and Hope at safety with Finnegan in the nickel. We'll see what happens.
One of the reasons the secondary struggled last season was talent, and that has been upgraded significantly. The other was lack of pressure from the front 7, particularly the front four. QB pressures and sack numbers last season were dismal. It's a lot harder to cover when the QB has an hour and a half to throw the ball. That annoying Peyton Manning commercial where he pimps some cell phone or TV package or something before throwing a TD predates last season, but it wasn't far off. The dline lacked both talent and depth much of the season, and injuries at DE and an idiotic cheap shot by a DT hurt us. We were using players like DT Robaire Smith, fresh off waivers from the Texans, and Sean Conover, a rookie FA practice squad DE to plug holes. They tried flipping Kyle Vanden Bosch (formerly a very productive pass rusher) around to get him free without much success, it's hard when the Oline can double team/chip you at will while assigning a small yard gnome to block Travis LaBoy on every play. KVB is back this season, fresh off a stint on RAW where he slapped some guy named MVP over a beer. Didn't make any sense to me either, but I'm not into wrasslin'. The upgrade this season has been a healthy Antwan Odom as a bookend for KVB and a combination of a more rational Albert Haynesworth and Randy Starks/Tony Brown at DT. Corey Simon also signed at DT, 8 year veteran, former pro-bowler, good against the run, did well in Philly before contracting malaria or lupus or some other undisclosed disease that hampered him in Indy. When Indy cuts a DT you have to be a little paranoid, their run defense isn't exactly stellar, but it appears that Simon is healthy and looked good on the 4 or 5 snaps he got last week. He and Jesse Mahelona look to be situational/depth guys at this point.
The heaviest competition in camp, other than DB, has been at MLB. After a knock-down drag-out battle in camp Ryan Fowler edged out Stephen Tulloch for the spot. Tulloch was an upgrade over Peter Sirmon, if Fowler is an upgrade over Tulloch this is a very good thing. Fowler is good, he was coveted by Philly this offseason after Dallas released him- he was a special teams guy there but started in 2005 for a few games due to injuries. Solid, mistake free MLB play is what we are going for here, since the OLB in this scheme is El Chingon, and David Thornton and Keith Bulluck are known quantities; both are athletic, durable tackling machines. Thornton was picked up from Indy last season as an immediate upgrade, and was that with 122 tackles last year. Bulluck is the heart and soul of the defense, talks way too much but backs it up on the field, and has led the Titans in tackles since Jeff Fisher's former mustache was in style (Barking Carnival staff researchers place this sometime around 1988, the last season Magnum P.I. was on the air). He doesn't appear to have lost a step, and is always playing hard, both for his team and for some respect/recognition following the annual ProBowl snub as the best defensive player on a small market team. He apparently feels this disrespect keenly, and I've been encouraging it this offseason with anonymous letters to his house explaining that he is weak, that Syracuse has horrible uniforms, and that he couldn't hold Ray Lewis' jock. We're going to need him to play lights out this season to get where we're going, and I feel like I've done my part.
All in all it was a quiet but productive camp for the defense, like most things it's hard to judge something looking solely at individuals rather than looking at the sum of its parts. So far in the preseason the defense has allowed 100 YPG less on the ground than last preseason. They've been stuffing the run and getting pressure on the QB from the front four. That's actually been the most impressive turnaround, other than that crazy shit New England threw out 3 weeks ago teams tend to play very vanilla fronts this time of year, and we've consistently gotten pressure and sacks with a base rush and well timed blitzes. Schwartz gets a lot of criticism, some of it well deserved, but the fact is last year the team simply wasn't very talented or deep on that side of the ball. This cap purge/turnover business landed on them with both boots. I don't think we'll see a year like 2003, where we had the best rushing defense in the country, but I do expect to field a top 15 defense overall. The sheer amount of competition this season vs. last, cutting starters and drafting upgrades at positions with proven depth, has been impressive. Guys who coasted into starting roles last season didn't make the team this year, which is telling. More than that this team feels like they have chance to win every game, because a stop or a turnover means giving the ball back to VY. When you're down 21 points with 10 minutes to go and still feel like you're in it that's motivation. That "If you don't think we're going to win get out of the huddle" mentality permeates the whole team. I'm calling it an 11-5 regular season record and a playoff berth. VY said they were bringing some hard pain this year, fortunately for me they're showing the games in Austin again and I'll get to see if he's right.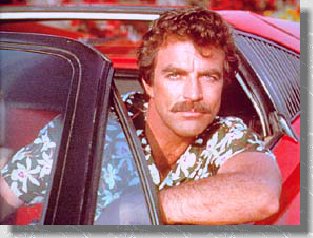 What's with the goatee, Fish?