Well, I'm 9-8-1 overall but 3-0 on double unit plays for a decent +4 units for the year. It's been a below average run, but I'm still making money. The good news is that I really, really like this week's card. I like it more than Chooky likes frosted tipped boy bands, but not nearly as much as HenryJames likes the volleyball scene in Top Gun. So my feelings about this week lay somewhere between a peculiar fascination and homo-erotic obsession. Anyway, lots of good games and my card reflects it as I've got 8 I'm playing.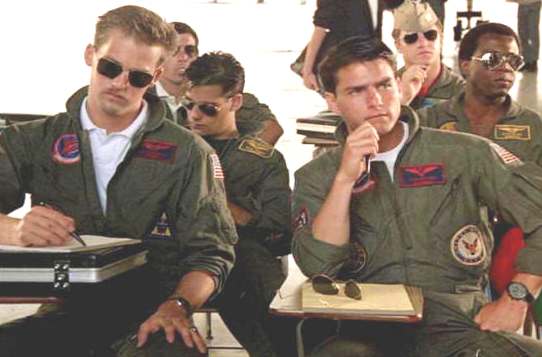 The data on the MIG is inaccurate.
*Big 12 pick of the week: Miami-2.5 vs. TAMU. 1 unit
These two teams have struggled mightily these first 3 weeks. Miami looked poor against Marshall and FIU, and was absolutely woodsheded in Norman. TAMU on the other hand was outyardaged and first-downed vs. I-aa Montana State, they were taken to the limit against a below-average Fresno squad, and gave up 200 yards rushing to ULL.
Two factors, though, make the Miami side a good bet. First, the Spot favors Miami here. Primetime national TV in Miami vs. an Aggie squad yet to play a road game or a decent team for that matter.
Second, the matchup. So in 3 games TAMU is averaging 445 through the air, right? Nope, the correct answer is TAMU has thrown for a total of 445 yards the entire year. Yikes. Keep in mind, Miami held OU to 2.6 yards a carry and won't be facing Malcom Kelley this Thursday and you have to wonder if TAMU can move the ball. Make no mistake, Miami's offense is among the worst in the country, but TAMU's defense hasn't been much better vs. substandard competition. I think Miami scores against a porous TAMU defense and locks down the Aggie running game in a double digit win 28 to 17.
Navy -12 vs. Duke
Okay, forget for a moment that Duke's a football team that is allowing 439 yards a game to the Eric Estrada-esque offenses of UConn, Virginia, and Northwestern. Forget Navy's averaging nearly 200 yards more a game than Duke vs. a better schedule. Forget Navy's unconventional offense and overachieving defense. Forget Duke's overzealous prosecutors, and the homosexual relationship between Christian Laetner and Brian Davis.
Focus on the fact that this is a bad, bad spot for Duke. They're coming off a huge road win to break the nation's longest losing streak. And now they get a Navy team who played Rutgers tough two weeks ago and dropped a headscratcher to Ball State because of it. Which team will be focused all week in practice? Which team will be emotional on Saturday? I'm betting Navy rolls 38 to 14.

The faggotry that is Duke's schedule.
Oregon State +12 @ Arizona State
I've been watching the Beavers closely this year and I think I've got them nailed. Their home win vs. Utah and road loss at Cincinatti look better and better each week. The OSU defense is allowing a stellar 28 rushing yards a game which should bode well when they face the rush heavy attack of ASU led by Ryan Torain who happens to be questionable for Saturday with a knee.
On the other side of the ball, Oregon State needs to get some production out of the QB position. The 430 yards passing Canfield put up last week is a good start even if it was against Idaho State. Throw in Sammy Straughter who made his first real contribution of the season last week and give me 200 yards passing with no picks out of Canfield, and I guarantee Oregon State plays within the number and is even a live dog here. Too many points for two evenly matched teams. 24 to 21 ASU.
Georgia +4 @ Alabama
Another amazing spot. First and foremost, Georgia has more talent. But spot-wise, Richt has had two weeks to prepare for Alabama after a home loss to SC to open conference play. Bama is off a huge , thrilling close home win over rival Arkansas.
As for Matchups, Georgia is not going to let Jan Michael Vincent throw for 350 yards like he did to Nutt's squad. Georgia will run it well enough and throw it well enough on an Alabama squad that gave up 6 yards a carry and 6 yards a passing attempt to Arkansas. Close game that Georgia wins on a FG. 27 to 24.

The next Major?
**Game of the Week. BYU-10 vs. Air Force. 2 units**
We're getting great value in this number considering BYU was 7.5 point road chalk at a decent tulsa squad in a terrible spot after playing two physical games against Arizona and at Ucla. Now they are only -10 to Air Force at home in a great spot as they come in 1-2 and air force is 3-0 off a mystifying and emotional win vs TCU. AFA probably feels as euphoric as DrJ at a Murray Head Concert.
Matchup wise, BYU gets yards in bunches, doubling UCLA in total yards in LA including 400 through the air. They also put up 700 yards, 550 through the air vs. Tulsa and would have won had it not been for 4 costly turnovers. This has to be concerning for AFA's defense considering they allowed 350 and 250 to two pedestrian passing offenses in TCU and Utah respectively.
An added bit of encouragement for BYU backers, the Cougars are allowing a stingy 80 yards a game on the ground vs. some relatively decent competition in Utah, UCLA, and Tulsa. Obviously, this is key for BYU's D vs. a run happy AFA squad.
Add it all up and I see an angry BYU, in its conference opener, name its score vs. a poorly matched AFA squad coming off an emotional win. 44 to 10.
Other games I'm adding:
Toledo +4 vs. ISU Good spot for the Rockets as Iowa State is coming off their Super Bowl and Toledo is looking for revenge of last year's OT loss. Similarly matched teams, so give me the home dog that can score. Here's hoping Toledo won't be shaving points this week. 20 to 17 Toledo.
UH -6.5 vs. Colorado State The Rams can't run and can't stop the run which is always a bad combination especially on the road. The Cougs are an underrated squad that has outplayed a very good Oregon team and blasted a hapless Tulane club. Briles' offense gets it done here and outscores the Rams. 41 to 31
ND +13.5 vs. Michigan State
I know, I know, no offensive TD's averaging a yard a carry, yada yada yada, but this is incredible value in my mind. This line is way off of what it should be on paper. Between Notre Dame not scoring and the books taking an absolute beating on games involving Notre Dame this year, this line is skewed dramatically. Notre Dame has been a 14 point dog only once in the last 5 years and that was on the road vs a talented Trojan team in 2004. Michigan State is not as good a football team as Penn state , Georgia Tech or Michigan and simply cannot be trusted to lay this kind of number on the road. Michigan State, before being bet up, was laying 17 at home to uab ... now 14 on the road at notre dame ?? Might lose this bet .... but given the same information, I would make this bet every single time. 21 to 17 Michigan State.

Win one for my bankroll.
Good luck.