The Rice game tantalized, Kansas St will be telling; OU will tell all.
58-14 tells the tale, so I'm not going to dwell on the play of our starters too much. It was dominant. Much of this review is about what the future holds: for our Big 12 opener, against OU, this season, as a program post VY.

Tasty, but we want more
Rice, like any Chinese staple, has offered us a savory repast that leaves us ravenously hungry thirty minutes later. We want more young linebackers, we want more of the downfield passing game, we want more John Chiles and Vondrell McGee, and we want them all when it matters. The Longhorn fortune cookie reads: Our doubts are traitors and make us lose the good we often might win, by fearing to attempt (Jane Addams).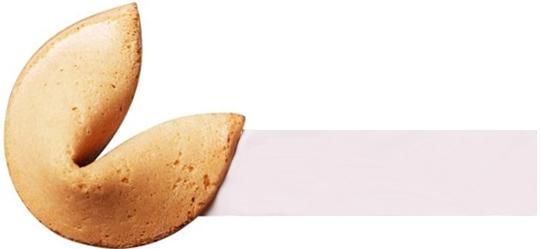 Confucius say: Nut up and play the best players
Don't fear playing John Chiles in a simple zone read package; whether in the red zone or just as a random change of pace. Don't fear giving Vondrell McGee 10 real carries a game. Don't fear starting Muckelroy and Norton and giving them 55 snaps a game. Don't fear giving Kindle 40 snaps when he comes back from his injury. Don't fear letting Limas Sweed battle any safety in the Big 12 over the top. Our staff's doubts betray them and it shouldn't take a 1400 SAT and a R on the helmet to make them dissipate.
This game, if nothing else, was useful. We got out some early season frustration with a vertical passing game, we got real game experience for our talented teens, we saw more of Muckelroy, Norton and Kindle, we saw emerging stars in the DL, we saw a healthy Limas Sweed, and we burned more upper body garments than a Gloria Steinem rally.
Let's talk about each.
Hello, Vertical Passing Game. My name is Texas Fan. We've missed you. Colt was 20 of 29 for 333 with 3 TDs and no picks. Works for me. The coincidence of a vertical game with Limas Sweed's return to full health isn't surprising. Nor, as the cynical would point out, is it happenstance that it emerged playing Rice. Quan Cosby and Nate Jones are as reliable and as sure-handed a pair of receivers as we've ever had and I love their consistency of effort. However, they're not game-breakers. They're both possession guys - the classic #2 and #3 WRs. We're a different offense when Limas Sweed is running free and healthy. And Colt becomes a different QB. Nor is it an unrelated phenomenon that everything Cosby and Jones does well is freed considerably once we hit Limas deep. Everything relaxes and we become a real offense. Dinks and dunks suddenly go for 8 and 9 instead of 2 and 3. That's a legitimate return on opportunity cost. That's a controlled passing game we can all get behind.
John Chiles showed what has been intriguing us. 9 carries, 72 yards; a legit 4.4 40. Let's get a package in for him. Not a one play exotic either. A four or five play set: zone read right and left, a QB lead draw, a play action and a bootleg. This isn't about QB controversy - it's Colt's job. It's about getting a guy game experience in a way that puts us at systematic advantage over every opposing defense going forward.

Have you ever met a guy named Vondrell that wasn't fast?
Vondrell McGee (8 for 80, 1 TD) showed what I'd seen from him since his junior year of high school: just-add-carry instant acceleration. He's elusive, sneaky strong, tough as nails, and he finishes runs in a way that Charles doesn't. It's clear that JC is the man currently, but Vondrell offers a complement to his skills that demands meaningful playing time. Darren McFadden is the best player in college football yet no one has any gripe about getting Felix Jones 12 carries a game. McGee can be special. His ability to plant and go makes him the runner best suited to the zone read that we've ever had at Texas. Chris Bananarama continues to parlay his WR background into being a very legit backfield threat in the passing game. He's not an explosive guy, but he's a contributor. I'm happy for his success.
Muckelroy and Norton were superb. Kindle was nice too, and let's pray he returns healthy.

Bobino consults his gridiron road map
Regarding those linebackers: OK, it has just gotten silly. I haven't seen clearer separation since Pitt dumped Aniston. If our coaches don't play them the bulk of the snaps going forward, how can you label it anything other than simple cowardice? Norton had more hard hits in the Rice game than Bobino has had in his entire career. Muckelroy made a play on a Rice outside bounce where he scraped and exploded into the ballcarrier in a way that I haven't seen since Derrick Johnson. There are a dozen areas for meaningful debate in Texas football. This isn't one of them. Our defensive coaches need to start placing more of a premium on how players play rather than collective years in the program. They need to place priority on how LBs perform in games against a real live opponent rather than in a senior's ability to diagnose the plays from our scout team in practice. These are game-changing players that every staff in the country would cut off a nut to start. They are worth an additional turnover, 3 TFLs and three or four brutal hits per game that we won't get from our mediocrities. They take 10 points off of the board when they run on the field. This is a no-brainer; I'm tired of typing about it.

Death Ewok says the bitches must be kicked
Defensive back is another story. Little Ryan Palmer (aka Death Ewok) has been our best corner to date and though he won't hold up against the Malcolm Kellys of the world, the kid has played with heart and aggression and he's completely fearless in run support. Marcus Griffin has been our best DB overall and the Rice game only reinforced it. Gorgeous interception and several good tackles. Deion Beasley got worked quite a bit, though it's only fair to point out that Jarett Dillard is an outstanding WR. He'd easily start for us; losing battles with him is no brutal indictment. However, what was troubling is that Beasley was beaten by Rice's #2 and #3 wide receivers on at least three occasions including a TD where the Rice Z receiver completely turned him. Not good. I've given the coaches grief about the LBs, but I think it's important to make a clear delineation between them and our DBs. It's defensible to play Foster over Beasley, however limited he may be. Chykie & Curtis Brown both look like they could become something for us, but both are far too raw to trot out there against a meaningful conference opponent in crunch time. I think we'd be hard pressed to contend that the young guys are a tremendous upgrade over our elders at CB right now; it's insane to argue that at safety. This ain't LB, in other words. We're just trying to make do until we can get Ben Wells, Curtis Brown, Earl Thomas et al doing their thing.
We have a three deep at DE that is grotesque in its excess of talent. They showed their form against Rice. Lewis (a rock against the run), Jones (a sack and some great motor plays), Houston (4 TFL and sack), Orakpo (when he returns), Acho (2 batted balls); even Melton (1 TFL, QB hit) made some nice plays. We're minting 6-3 250 pound guys who can fly and disrupt. I'd like to see what they're capable of if they weren't so run/gap conscious protecting our LBing.
DT is better. Lokey continues to be our version of Kelly Gregg. Frank Okam is in a contract year and his play reflects it. He's dominating. He's one third of the way to being a multi-millionaire. Roy Miller has arguably outplayed both, though our weirdly tallied official statistics seem to rob him of sacks periodically. Even Thomas Marshall has been steady. I'd love to see another young guy emerge here for next year, but I have a lot of confidence in our DL coach's ability to create a solution. Tolly and McCrary Giles (inexcusable brain fart) are top notch.
The OL. We're pass protecting well as a whole. Only four sacks on the year (though this is somewhat attributable to opponents blitzing very little). Rice's sack was Colt's fault. When we come out in an empty set, it's on Colt to count the defenders since he has no backfield blockers. The young 'uns looked good. They were also blocking at advantage in the zone read late in the game, which makes any OL look better, but I digress. We're far too guard heavy. Tray Allen is a manufactured tackle and won't do anytime soon. I'm praying Hix works out. This makes the Matt Nader situation all the more tragic. In an ideal world, I'd redshirt every OL I could given that experience, age, and weight room time are so valuable to these guys but desperate times call for desperate measures. We're building a base of strong OL and generally if you can pair that with strong DB play (which we also have in the pipeline) you've got a foundation for some pretty damn good football once you sprinkle in some DTs and some random gamebreakers on offense and at LB.
When you play someone reasonably helpless, it's important not to get too euphoric, but a 35-17 victory with no playing time for the the freshmen would have been an elephant turd in our Froot Loops. Beyond the stats, the score, the rout, the team showed some things that give us hope. And hope is the Chinese food of the college football fan. But now we're hungry for something that will stick to our bones.
Perhaps something other than what Chef Killebrew can serve up?

Fresh personal fouls made to order