Backdrop
In case you didn't notice, my last two regions had a 4 seed and a 2 seed making the final four. I'll come out and say it right here, that won't happen in this region. It's Kansas' to lose. They'll face the weakest 8/9 combo of any 1 seed and then they'll more than likely catch the weakest 4 in Vanderbilt or an undisciplined Clemson team that will struggle with Kansas' perimeter pressure. In any scenario, it will be a yawner to the regional final game for the Jayhawks.
The bottom part of the bracket should be free for all with 5 out of the 8 teams having a legit shot to get to the Sweet Sixteen. Only Kansas State and UMBC would shock me by getting there. KSU because they have zero guard play and will go up against college basketball's version of Yoda, Tim Floyd of USC. Bet the mortgage that he plays a ton of junk defense, more than likely a diamond and 1 against the KSU Beasleys. He played mostly triangle and two against Memphis' DDM offense earlier in the year. The Trojans should suffocate KSU, and with Daniel Hackett back, will have a ton of fire power to run the Wildcats out of the gym. UMBC and Fullerton won't get there because they suck.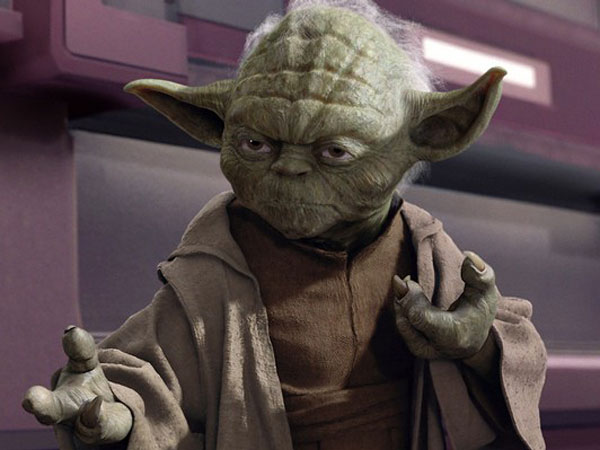 Junk defense master.
But seriously any of USC, Wisconsin, Gonzaga, Davidson, and Georgetown winning two games in a row wouldn't shock me. Playing for the right to lose to Kansas is cool like that.
Bracket Busters
13 Siena vs. 4 Vandy. Siena is a solid team that shoots the ball well from 3 and can still rebound the basketball. They beat Stanford earlier in the year and shouldn't be intimidated by what in my mind is the weakest 4 seed Vanderbilt. Vandy struggles with teams that have the defensive guard play to limit dribble penetration that creates easy looks for the Commodores' best player Shane Foster. Foster is a catch and shoot freak that has a hard time creating his own shot. If Siena can find him and close out quickly without yielding open jumpers, Vanderbilt will struggle.
10 Davidson vs. Gonzaga and Georgetown. I like the Wildcats to beat Gonzaga and at least scare the ever lovin' crap out of the Hoyas if not beat them. Davidson is already a two point favorite vs. Gonzaga and can certainly outscore Georgetown with a solid backcourt including Senior floor general Jason Richards and a great scoring guard in Stephen Curry. Keep in mind that they gave UNC, Duke, and UCLA all they wanted in nonconference play. Davidson lost by 4 vs. Duke, 6 vs. UNC, and had a halftime lead at UCLA. They'll compete.
Prediction
Top half of the bracket Kansas cruises, period. They roll Port State by 30, beat the Armon Gilliam out of UNLV, and end up playing the uber-athletic Clemson Tigers who will take care of business against upset minded Siena.

Gilliam will eat your children.
The bottom half free for all will include USC pasting a young KSU team made up of two players with one foot in the NBA. The Wisconsin Badgers will also find life difficult trying their hand at stopping OJ Mayo, Daniel Hackett, Davon Jefferson, and Taj Gibson. The Badgers are simply too vanilla to consistently find shots againt this athletic bunch. When USC is on offense, they've got 3 guys that can create shots for themselves and others. It's a bad matchup for Bo Ryan's boys.
USC will then face the bracket busting Davidson Wildcats who will handle Gonzaga, and shock the one dimensional Georgetown Hoyas. Davidson's luck runs out as OJ Mayo has a coming out party and Davidson fades at the end due to lack of depth.
In the regional finals, USC gets a chance to avenge a regular season home loss to the Jayhawks. The addition of a healthy Sherrod Collins gives Kansas the added backcourt depth to effectively turn this one into a track meet and a war of backcourt attrition. Kansas wins going away against a gassed USC squad.

There's no UTEP waiting for this talented trio in the Midwest.
This bracket is a no brainer. Kansas to the final four.