And like all other costs, it is going up. An article in the Chronicle of Higher Education, says that 21 D-1 Athletic Departments spend over 1 million a year on recruiting. That amount does not include salaries for recruiting coordinators or construction and operating costs of the multimillion-dollar facilities that help lure prospects
Aside the from the jump in travel expenses, other key factors in the rise are a University's location, the quality of recruits in their region, and their desire to move into the elite ranks of D-1 programs.
The Big 12 North is a good example of how some programs had to change their mindset over the past decade. For instance, Kansas State has more than tripled its recruiting budget since 1996-97 as it tries to expand its status in both football and basketball.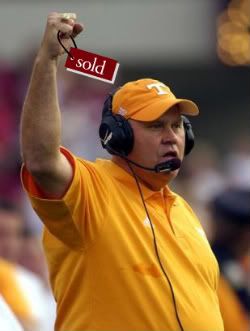 creation of super-conferences.