Folks, it's been a long journey through the wasteland. We all persevered. We've made it. There are no more months this calendar year bereft of college football. This is big news. I am more than ready for THU AUG 28.
Our prestigious and award winning Barkers are gearing up for a new year.
Bling...
We will be dispatching HenryJames up to Buffalo to get an in-depth look at the Miners of UTEP, who I suspect Mack will remind us in a few weeks also have athletes on scholarship.
Most importantly you will also see our trademarked, copyrighted and lustily sought after State of the Union preseason features start appearing very soon. So, watch a little HOF action tomorrow night and get ready. College Football is nearly upon us.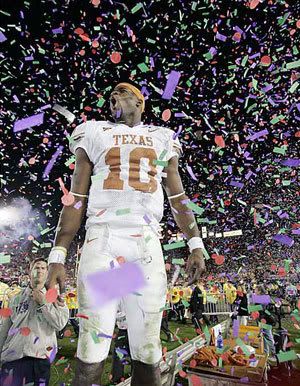 Hook 'Em!