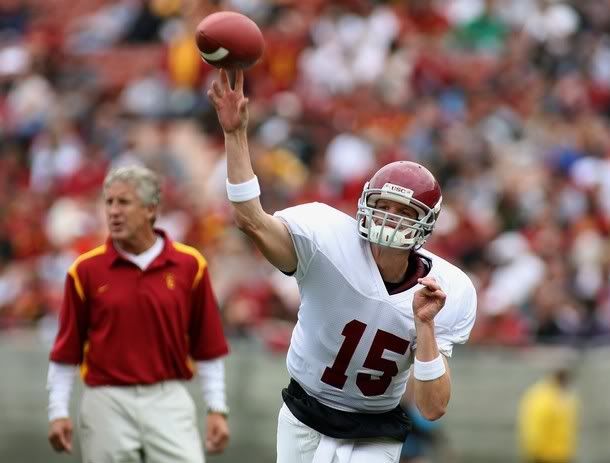 Aaron Corp is the USC 3rd team QB. Aaron Corp was a very highly rated recruit. Aaron Corp is known for his mobility and accuracy. Though Aaron Corp is a team player, Aaron Corp believes that he should be the starter for the USC opener with Mark Sanchez going down with an injury.
Don't believe me? Ask Aaron Corp.
One excerpt:
Aaron Corp has great size, a big time arm and has surprising mobility for a quarterback his size. Aaron Corp has an arm that can make all the throws. Aaron Corp has quickness and "feel" in the pocket and can escape the initial pass rush. Aaron Corp can throw on the run with accuracy or he will keep it and go. Aaron Corp has good speed and is a good runner in the open field. When Aaron Corp does have time in the pocket he plays with poise and shows good decision making skills.
Why would any of you deny the abilities of Aaron Corp?
If you enjoyed Aaron Corp's narrative description, you'll appreciate Aaron Corp's quotes.