No bitches have been kicked.
No guns have been wielded.
No breathalyzers have been maxed.
We're nowhere to be found in the current Fulmer Cup rankings. In fact, we're not even Top 100. As you'll recall, we were a strong 6th in 2007.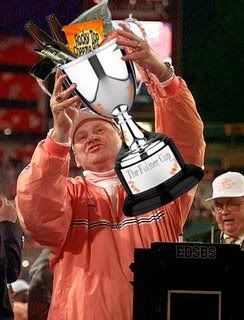 Crips like Gilbert Moye doesn't bode particularly well for the program.