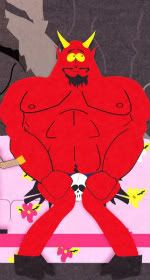 Give this Texas defense 35 and they'll cover. They'll get that and then some. 45 - 10 Texas. And one more reason to bet Texas. The Owl defense.
Idaho +28 @ Arizona 1 unit. Probably the most mismatched mascot the state of Idaho could have chosen for its flagship institution. A Germanic tribe that sacked and ravaged Gaul and Spain? Seriously? That's reason enough to bet on the Vandals. That, and the 4 touchdowns backing a team that has an edge in the trenches offensively vs. a young, undersized Arizona DL. Hell, Arizona's defense returns just 2 starters overall. Throw in talented running back Deonte Jackson with some running room and it's probably enough to cause Mike Stoops to have a myocardial infarction...or an affair with a cheer leader. Sorry, wrong sport. Back Idaho and all you have to do is get to 14 to cover with Deonte's running milking the clock. Give me the points in a yawner. 35 to 17 Arizona.

Somewhere in Idaho.
Good luck with the picks and never lick a steak knife.