After Week 1, I am 5-1 ATS.
You know the drill. I have to pick every Big 12 game. Not an easy task. It's a lot easier to find value across the whole spectrum of college football. Trips Right does just that for you
Iowa State @ Baylor -4.5
The stoppable force meets the movable object. Before the year, you just know that both teams had this game circled on their calendars as Most Likely Big 12 Win. That's before going to the dry erase board last week and changing it to Texas A&M. Baylor has lost 13 straight Big 12 games; Iowa State has lost 13 straight on the road. Well, something has got to give. I think it's the Cyclones. I can't believe I'm picking Baylor and giving points against a team that should have beaten Kansas last week. Dumb is the new black.
Baylor - 31
Iowa St - 24
Kansas State @ Texas A&M +3

Will the Wildcats feast in Aggieland?
What happens when Awful meets Terrible? Scary Smart battles Sleepy Fat? Kansas State has no defense and a pretty solid offense while Texas A&M is more self-destructive than Amy Winehouse. Let me get this straight: A&M is getting points at home against a team whose signature win is ULa-La and just lost by 30 in their place? I don't know how to pick this dogshit. OK, Aggies cover by driving for a last second touchdown, fumbling the game-winning extra point attempt, which KSU then returns 97 yards for the win. Post-game, enraged A&M fans beat Lady Reveille to death and replace her with a Pot-bellied pig named Coco. This is how new traditions are made.
KSU - 32
A&M - 30
Oklahoma State +14.5 @ Mizzou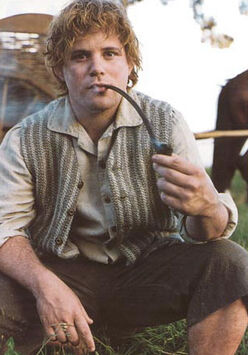 Spitting image?
Ah, a game that's TIVO worthy. I'm a believer in Mizzourah: dynamic offense, sufficient defense, Jeremy Maclin, fat hobbit QB. Zac Robinson continues to be the most underrated QB in college football and Dez Bryant is making a case that he, not Maclin or Crabtree, is the conference's most dangerous man. Missouri gets it done at home, but OSU scraps hard. You can't lay two touches in any matchup between the top half of this league. Right?
Missouri - 42
OSU - 31
Colorado @ Kansas - 13.5
Kansas has nothing remotely resembling our personnel on defense, so don't expect Colorado's depleted OL to get schooled like it was last Saturday in Boulder. Still, as Colorado fans will tell you:
Our shit is fucked up right now, bra. Ya know? Gotta get our heads together. Call my Dad, get some money. We should, like, play Hypolite both ways or some shit. Ha ha ha! Fuck it, though. Like, fuck it. You play hackeysack, dude?
The Kitten chases endzone yarn. After the loss, Hawkins gets another contract extension.
KU - 30
CU - 14
Nebraska @ Texas Tech -20.5
Poor Huskers. Out of the frying pan and into the fire. Still, three touchdowns is a lot. You can whip someone's ass and still not cover. Do you realize that this is Nebraska's first road game of the year? Fortunately, the landscape in Lubbock will look familiar...and so will the beating they took last week. I think Pelini may be apologizing again.
Tech - 47
NU - 24
Texas @ Oklahoma -6.5 (neutral)
OU - 26
Texas - 17
I pray that Colt McCoy and Will Muschamp will prove me horribly wrong. That crow would taste like pumpkin pie and BlueBell ice cream.
Begin...attacks..........NOW!