They showed Greg Davis in the press box during the game - as the announcer solemnly intoned that he was "our outstanding offensive coordinator" (being extirpated by a Top 75 defense) - and I was struck by the idea that I was looking at a tortoise.
A great Galapagos tortoise with light sensitive eyes squinting into the sun, beak slightly open, thick-tongued, breathing heavily, eager to receive a prickly pear, complacent lover of low-hanging fruit, emoting measured sloth from every pore.
ShermWasNapping has nothing on DavisWasSnoozing in terms of raw electricity.
Like any ill-adapted survivor, Davis Tortoise has been shielded from competition, safe on the archipelago of Mack's favor, periodically grabbed by a passing ship, flipped on his back with overplay of our feeble running game, two safeties deep, and route jumping corners, paralyzed by the weight of his single page playbook carapace, his legs kicking feebly in the air, his belly exposed to whatever cruelty they can muster. It's a slow terrible death for a harmless sympathetic creature, clawed flippers flapping wildly, convinced that he can gain purchase on the insubstantial chains binding him by simply trying harder - unfit for a world of adaptive predators and cruel evolution.
Slow and steady doesn't win the race when fast and erratic has the ability to break down film. Davis Tortoise resides in a ecological best pal protection zone, never quite made extinct, even as he ambles dumbly towards a sea cliff, our offense borne on his shell.
I wrote before the game how crucial it was to play with a lead against UCLA, not only to shake their confidence, but to force a Prince passing game, and if we had converted early defensive gifts and held on to the ball we could have. It might have been a very different ballgame.
Given this fairly obvious game management point, let's take a look at how we started:
6 plays, 42 yards PUNT
7 plays, 24 yards FUMBLE (UCLA now has ball on our 46, defense prevents a score)
3 plays, 7 yards PUNT
4 plays, 5 yards FIELD GOAL (Texas D gave offense the ball on the UCLA 19, we manage a field goal)
0 plays, 0 yards FUMBLE (Curtis Brown fumbles inside our 5 on punt return, UCLA receives gift TD)
6 plays, 22 yards DOWNS (The 1st of our many short-of-the-sticks debacle)
2 plays, 3 yards FUMBLE (UCLA gets the ball on our 33, defense holds them to a field goal)
4 plays, 15 yards INTERCEPTION (UCLA has ball on our 47, defense prevents a score)
4 plays, 31 yards END OF HALF (No attempt for points with Justin Tucker after Texas D gives back ball, botched series)
That's four turnovers. Four UCLA first half possessions started inside our 42 yard line. The score should have been 24-0 UCLA at halftime, at minimum. With any offense/special teams at all, at least one that won't turn it over and can convert easy lay-ups, the score should be 14-0 Texas. That's a 38 point first half swing dictated by special teams and offense.
Aside from the gift field goal from the defense, our offense manages its first scoring drive (a field goal) 13 minutes deep into the 3rd quarter. That's almost three full quarters of shutout on our home field.
Our 77th nationally ranked offense and now, special teams, have declared war on our defense with ten turnovers in four games and a refusal to capitalize on defensive field position gifts. It started last year and it has only gotten worse.
Right now our defense is ranked #2 in the country in yardage allowed (an excellent 227.8 ypg) and in the top 5 in yards per play (3.8 ypp).
Yet we're ranked #33 in the country in scoring defense at 18.0 ppg. That's a massive disconnect. And the culprit is obvious.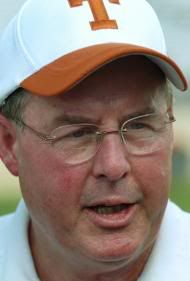 If I may quote Dean Wermer on the Greg Davis offense: Fat, dink and dunk, and stupid is no way to coordinate an offense, son.
QB
Garrett Gilbert is a system QB playing without a system. Once you understand that, no other analysis is necessary.
I'll waste the words anyway....
As for Gilbert's inability and/or unwillingness to go down field, show me a man's incentives and I'll show you his behaviors. Our offensive coordinator and head coach give Gilbert Tri Delt scented scratch-n-sniff stickers every time he throws a two yard pass to Greg Smith on 3rd and 17 and gives him a thrashing when he goes swashbuckling. And we're shocked at his behaviors?
I do not like the dog. When I strike it, it growls at me.
Gilbert was a cold-blooded gunslinger at Lake Travis and we've conspired to turn him into a scared, tentative game manager in an offense with none of the tools one uses to manage a game. I'm also a huge fan of running Garrett on option and QB draws. Because Case McCoy is so ready for Lincoln. I think Garrett Gilbert, high school senior, hits Kirkendoll in the end zone. Garrett Gilbert, Texas sophomore, does not.
Gilbert started out 7 of 7 for 50 yards. Once UCLA began to attack our underneath routes realizing that our route tree resembles the shrub from A Charlie Brown Christmas, Gilbert's stat line moments later was 14 of 21 for 90 yards. That means he was 7 of 14 for 50 after his "fast start" over that game-defining span. The rest of his passing yardage was garbage charity when UCLA started playing four deep.
And since we have a fan base committed to ahistorical memory that would make Guy Pearce in Memento wince, check Colt's box score against OU and Nebraska in '09.
This is not just a Gilbert issue.
WR/TE
They don't block. They don't care to run a route to the sticks. They have unreliable hands. Bobby Kennedy has done a poor job with this group and I'm starting to realize that Quan Cosby and Jordan Shipley created him a hell of a lot more than he created them. Marquise Goodwin played hard and he's probably one of our toughest players on offense at 170 pounds. Mike Davis again showed flashes before his injury.
I will praise the coaches for playing Darius White and Mike Davis though. Might as well build for something down the road.
Barrett Matthews has lost all of his confidence, Greg Smith is a really nice guy and should be whipping ass for the Fiji intramural B team, and we have a roster chock full of TEs with the only talented one cursed by a knee injury. This is The Golden Age of TE play - there has never been a group of TEs like this in the history of the NFL or college - and our coaching staff complains that they're impossible to find.
The most surreal play of the game for me was the John Chiles rub offensive interference call as we ran a called play to Greg Smith on 3rd and long. Yes, we're running a pick play specifically to get the ball in the hands of our 5.0 40 TE who volleyball sets every third reception.
RB
Watching the RB messiah fetishists pantsed on a weekly basis is now more predictable than a Betty White cameo.
Where's your Messiah nowwwww, ehhhhh?
(It's funny if you read it in a Edward G Robinson voice from The Ten Commandments)
Fozzy had 7 carries for 14 yards. I thought he played hard and had a nice blitz pick-up. Tre and Cody didn't see the field.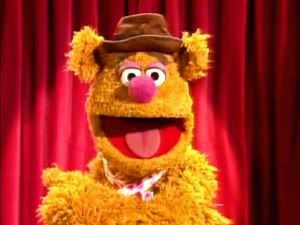 I like DJ within the constraints of his DJness. He's fast and not a puss. He also consistently shows bad hands (see bobbling near turnover incompletion and fumbled handoff that was 35% of on him), he's too small to pass protect, and he's a 10-12 touch per game guy. By all means, lets get him those touches, but that solves no fundamental issues in the running game.
OL
Before the year, I advised that we lean on the draw play. Lead and delay. We have an OL of screeners, not drivers, and the draw delay forces the defender to commit to the OL rather than forcing big boy to find him. It's also a running diverse play - the hole could be anywhere. And it punishes deep safeties and LBs trying to cheat. Naturally, we ignore game repping it, break it our against UCLA, average 9 yards a carry on it, then shelve it by the late 2nd quarter.
The OL was up to its same old tricks. Some solid play for stretches, punctuated with horrendous turnover-causing gaffes, and a few penalties on key downs. Our tackles are killing us. Kyle Hix was used by Ayers and then later misplayed a simplistic line twist with Huey. These are our senior leaders. We even saw poor Trey Hopkins thrown to the wolves. I was proud of Garrett Porter's effort when he played. Currently UT has the most players in the NFL of any college team with 40 and OL - who represent the highest concentration of players on a roster and on the field - are among our least numerous positional representation.
Mac McWhorter will be the offseason sacrificial lamb, but it will solve nothing unless the new OL coach is made the de facto OC while Greg Davis retains an emeritus co-title and QB coaching duties. Or, at minimum, the new guy is a recruiting animal, is named Running Game Coordinator, and Davis is handed the schemes rather than vice versa.
Overall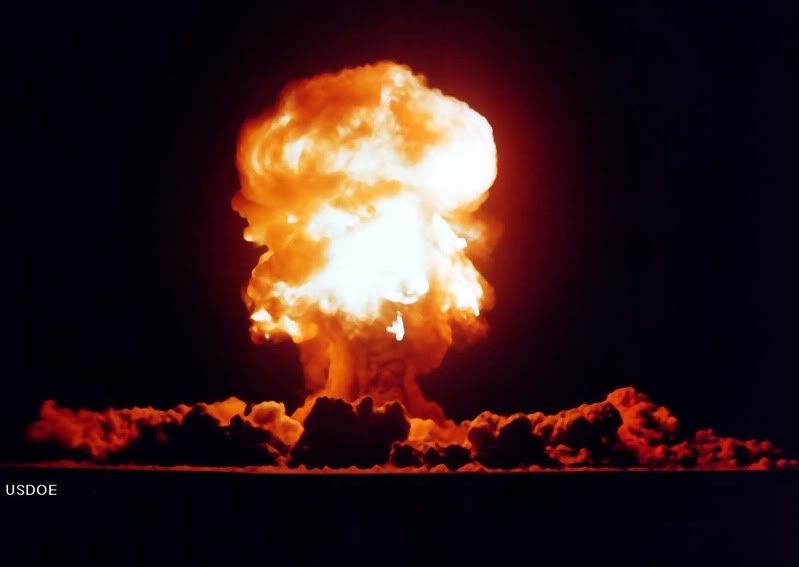 The cruelest trick in the world is getting Shiva, Destroyer of Franchises Matt Millen as your color guy and then listening to three hours of him being mostly right about your football team. It's like having Charles Manson give you effective relationship counseling or Lenny Dykstra mocking your 401K allocation.
This is the same offense that I've described for you all year. Why is Mack Brown using words like "completely shocked" to describe this offensive performance? What film is he watching? How can he not know that the book is written on how to defend us and it was out last year? Yeah, it's shocking to see when teams further realize that we have no rabbits in the hat, the secondaries we face get better, and the wilding commences, but watching even some of my fellow Barkers who should know better careen from wild overconfidence to hysterical defeatism is, I suppose, a reminder of the etymology of the word fan.
The distance between analytical and emotional acceptance is always vast.
How's your bridge between the two coming along?