1) Kansas

Definitely more gangsta than the Graham (OSU), Collins or Lopez (Stanford) twins.
Preview by Hiphopopotamus: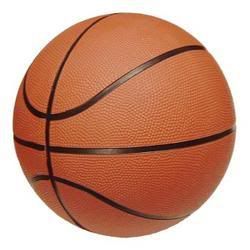 What They've Done So Far:
Kansas has rolled to a 16-0 record and a #3 ranking in the country, with impressive non-conference home wins against USC and UCLA, neutral-court victories over Memphis and Arizona and an OT thriller at Michigan.
The Morris twins have emerged to fill the scoring vacuum left by the departures of Sherron Collins, Cole Aldrich and Xavier Henry to the NBA, while the team has (relatively) smoothly integrated highly-touted freshman recruit Josh Selby into the fold. Selby was suspended the first nine games of the season for receiving improper benefits in high school.
But none of this has made the Jayhawks' faithful any less anxious. For all their success under Self, his teams have had the disturbing tendency to come up short in March (Bucknell, Northern Iowa etc).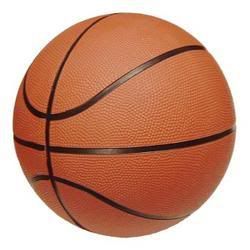 What To Watch For:
Interior defense: Kansas starts the Morris twins, both 6'9, at the forward spots. Should they run into one of the seven-footers that roam the top 25 in a one-game scenario, they could be in serious trouble.
Leadership: Aldrich and Collins' departure left a gaping hole in that department, taking with them the last links to the '08 championship squad. The Morris twins have certainly made major strides in their time in Lawrence, but neither fits the typical profile of a leader. Tyrel Reed, the team's generic white shooting guard, has stepped up to lead the younger players by example.
Ball movement: Self has always emphasized swinging the ball around the perimeter, and when this team does that, they look unstoppable. However they have shown a disturbing willingness to bail out the defense by taking the first available shot.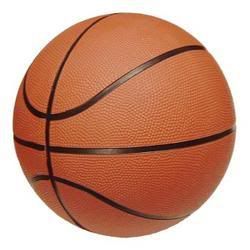 NBA Prospects:
Josh Selby (#12), Marcus Morris (#14), Tyshawn Taylor (#32), Markieff Morris (#25 in 2011), Thomas Robinson (#27 in 2011), Elijah Johnson (#43 in 2011) and Travis Releford.
Oreadboomkings has morein-depth scouting reports for these players.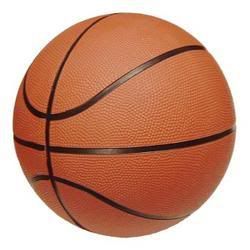 X-factor:
Releford, a redshirt sophomore who has played for US Basketball, is a 6'5 wing and the team's "glue guy" and utility player. With the ability to be plugged into multiple roles, he is Kansas' security blanket, important considering how inconsistent their best players can be.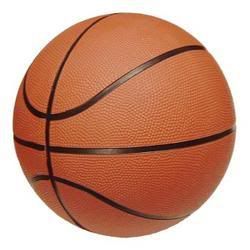 Ceiling: The Final Four.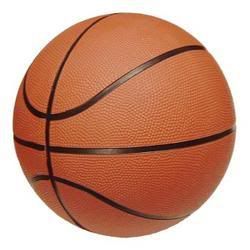 Three Biggest Games:
01/22: Texas
01/29: Kansas State
03/05: at Missouri
Check out Oreadboomkings for more Rock, Chalk Jayhawk Talk throughout the season.
2) Texas

We're brothers. We're happy and we're singing and we're colored. Give me a high five!
Preview by Tjarks: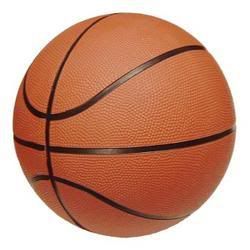 What They've Done So Far:
Two promising young freshmen starters (Thompson and Joseph) from Canada have helped erase the stink of last year's epic collapse from the #1 ranking to a first-round loss in the Tourney. While this year's squad doesn't have the same amount of talent as last year's, it looks like the talent may fit better.
UT started the season strong with an impressive showing in NYC, beating Illinois and losing to top-5 team Pittsburgh in OT. Asides from an awful stinker at USC, the Longhorns have had an impressive non-conference run: beating Michigan State in East Lansing, North Carolina in Greensboro and losing to UConn on a Kemba Walker step-back jumper in OT.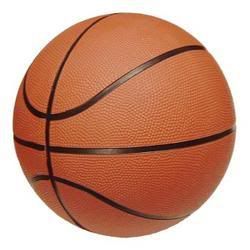 What To Watch For:
Tristan Thompson's foul trouble: UT's most complete big man, Thompson is the team's only front-court player capable of playing above the rim consistently. Texas cannot beat elite teams if he has another performance like his game at UNC, where he had 4 fouls in only 16 minutes of floor time.
Which guards will play in crunch-time: The Longhorns' downfall last year came in their back-court, where they couldn't find two players who could consistently play defense and hit outside jumpers. Will Texas play Dogus Balbay (defense) or J'Covan Brown (offense) next to Corey Joseph when it matters?
Dr. Jekkyl and Mr. Hamilton: Every time Hamilton gets lazy on defense or heedlessly jacks up shots, he loses millions of dollars in NBA draft position. Hopefully he will be on his best behavior the rest of the year.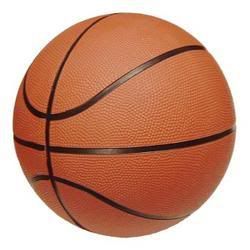 NBA Prospects:
Jordan Hamilton (#16), Tristan Thompson (#19 in 2011), Cory Joseph (#22 in 2011), J'Covan Brown and Alexis Wangmene.
Get Buckets has more in-depth scouting reports on these players.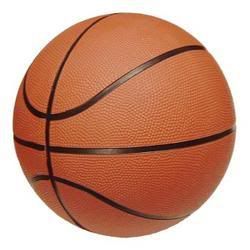 X-factor:
Cory Joseph. If Joseph can consistently provide 15+ points from the back-court, he will give Texas three offensive threats and take some of the shot-creating burden off Jordan Hamilton.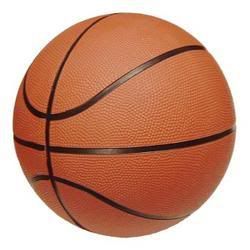 Ceiling: The Final Four.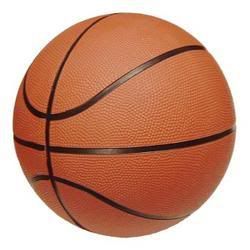 Three Biggest Games:
1/19: Baylor
1/22: at Kansas
1/31: at Texas A&M
3) Missouri

More than just a great journalism school.
Check out the always great March to March for an in-depth review of the Mizzou Tigers.
** Fun fact: Sailor Ripley, Bailey and Willie Buckets share an alma mater with Missouri's freshman point guard Paul Pressey. Needless to say, it's a moist school full of juvenile delinquents that hardly compares to a certain far superior private school in North Dallas that produced both the Thornton and Acho brothers. **
4) Kansas State

A (partial) list of Brent Musberger's inappropriate comments about Frank Martin: he's really emoting for the first time / one of the best side-line pictures in college hoops / Frank is one of my favorite side-line pictures, I got to tell you / the "rascal" knows what he is doing.
Preview by Hongabear: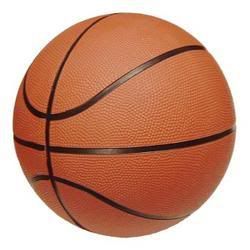 What They've Done So Far:
Kansas State's descent from preseason #3 to possibly unranked has been rather brutal since it was kickstarted by a loss to Florida in which the Wildcats scored less points than some middle school 'B' teams. Still, that's not to say there weren't signs of trouble in purple paradise, from less than impressive wins against James Madison and Presbyterian to a complete waxing at the hands of Kyrie Irving and #1 Duke in Kansas City.
Kansas State is now 1-4 against its last five opponents with winning records. Depending on if Colorado is for real, K-State can at least take solace in the fact that it has no serious scars on its resume, but those are terrible losses for a team with Final Four aspirations when this season started.
It's all well and good to just lay the blame solely on "leadership" and "team chemistry", and I think it's quite likely the Wildcats are suffering from a lack of those intangible qualities. But whatever the reason, the biggest problems for this team have been an inability to run a halfcourt offense, a lack of consistent inside scoring, and of course, God-awful free throw shooting.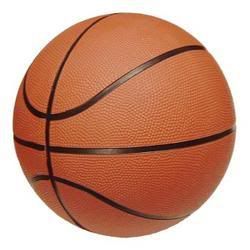 What To Watch For:
Points in the paint: — It should be interesting to see how this statistic is affected when Curtis Kelly comes back, not to mention who gets to start once Kelly works his way back into the first five. Is Jamar Samuels finally back into the lineup for good, as his talent would dictate, or is Frank not willing to take the risk of hurting Wally Judge's fragile psyche by relegating him back to the bench?
Three-point shooting: An area that Kansas State has had to become too reliant on with the absence of inside scoring. The fact that the Wildcats as a team are actually shooting the long ball better this year is a testament to just how much everyone not named Jacob Pullen has improved, most notably Martavious Irving.
Composure: — I realize this is one of those intangible things that's hard to judge, but it's something this team seems to be sorely lacking and will desperately need as it heads to some of the most hostile road atmospheres in the country later this month. I'm just not sure that Will Spradling is grown up enough, and I know guys like Wally Judge and Martavious Irving have a long way to go before I can trust them with the ball in key situations.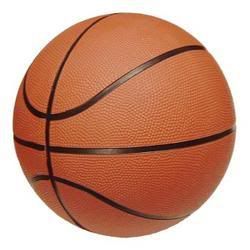 NBA Prospects:
Wally Judge, Curtis Kelly, Jacob Pullen, Jamar Samuels, Jordan Henriquez-Roberts.
Ahearn Alley has more in-depth scouting reports on these players.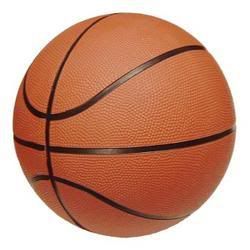 X-factor:
Wally Judge. The optimistic among us are hoping, nay, begging that he can reach within himself and find the confidence to bring out his talents and use his terrific athleticism. If he does, it could change the whole gameplan for K-State opponents.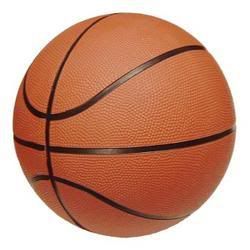 Ceiling: Sweet 16.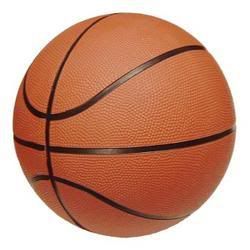 Three biggest games:
01/22: at Texas A&M
02/14: Kansas
02/28: at Texas
For comprehensive coverage of anything Wildcat related, check out the good folks at Ahearn Alley.
5) Texas A&M

The definition of "moist".
Preview by Gentle Ben: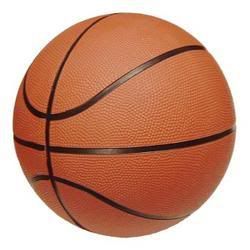 What They've Done So Far:
The Aggies are currently on their longest winning streak in 90 years. Mark Turgeon has managed to replace one of the best senior classes in the history of the school -- Derrick Roland, Bryan Davis and Donald Sloan -- without missing a beat.
A&M has limited opponents to 54.8 ppg on 37% shooting, a big reason for the win streak which includes close wins over Temple, Washington, and Mizzou. Even more impressive is A&M's 58.5 rebounding pct, a stat measuring the percentage of possible rebounds grabbed, good enough to rank 2nd nationally.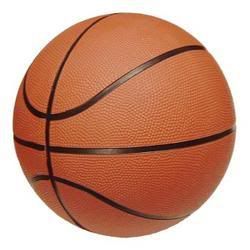 What To Watch For:
Who is "The Man": Khris Middleton has shown flashes of what he could be; he has the size, athleticism, and skill set to be a big time NBA prospect. He was dominant against Mizzou (28 pts, 7 reb, 4 ast, I stl), especially his OT performance (11pts), but can he consistently assert himself when the Aggies need him most?
Back-court play: Will the combo of BJ Holmes and Dash Harris be able to keep the A&M offense running smoothly by continuing to distribute the ball effectively? So far, they have a combined 1.95 assist to turnover ratio, allowing A&M to remain patient on offense by creating for teammates.
Dealing with expectations: The Aggies success this year has caught a lot of people off guard. They are playing at a high level early in the season. Will they be able to build on their success thus far, or will the pressure of keeping their winning streak alive and the fact that they will not be able to sneak up on anyone in the Big 12 hurt them?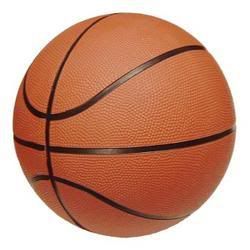 NBA Prospects: Khris Middleton (#17 in 2011), David Loubeau
** Stay tuned to Get Buckets for a more in-depth scouting report on Middleton. **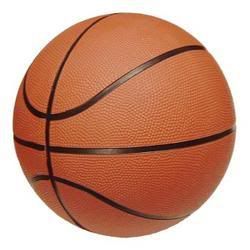 X-factor:
Nathan Walkup. A 6'7 210 forward, he scraps, defends, gets easy buckets, and shoots threes. As one of the few seniors on a younger team, his leadership will be key. He needs to do the dirty work so Middleton and Loubeau can shine.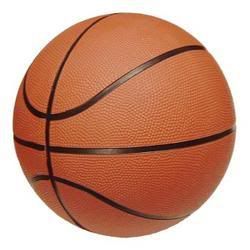 Ceiling: Sweet 16.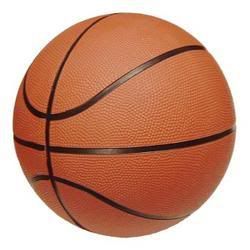 Three biggest games:
01/19: at Texas
01/22: Kansas St.
03/02: at Kansas
6) Baylor

A top 2 pick in next year's draft, Jones has as much talent as anyone in the history of the Big 12.
Preview by Willie Buckets: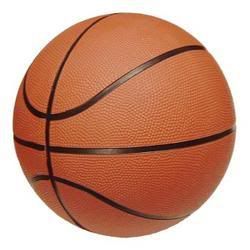 What They've Done So Far:
Following last year's Elite Eight run, Baylor lost senior leader Tweety Carter and shot blocker supreme Ekpe Udoh. While the Bears simply reloaded up front, the loss of Carter constitutes the most significant difference between last year's team and this year's version, given that A.J. Walton must now assume control of the team.
The infusion of athletic size (Jones III and UCLA transfer J'Mison "Bobo" Morgan) and LaceDarius Dunn's return from suspension have not lead to an unblemished record, however, as they dropped games to Gonzaga, Washington State and Florida State – all on neutral courts and all solid squads, but teams the Bears should/could have beaten.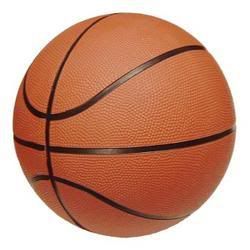 What To Watch For:
Perry Jones' touches: As much pleasure as I derive from each of LaceDarius Dunn's flat-footed, 30-foot heat-check fade-aways, I would also like to see the most talented player on the team get an opportunity to touch the ball. Jones is 6'11 with crazy hops and a good handle. He needs to be the go to scorer down the stretch because he can get a quality shot at will, something Lace defines very liberally it would appear.
Scott Drew's evolution as a coach: Given his shift from man-to-man to a 2-3 zone defense before the Big 12 tournament 2 years ago, he seems at least willing to match his system to his personnel instead of suffocating his talent within the confines of it ... Ben Howland.
** Last year's Elite 8 loss to Duke was a complete debacle. Despite having far superior athleticism at almost every position on the floor, Drew stuck with his tried and true, the 2-3 zone. It worked until the Evil Penguin from Batman (Coach K) determined he would rather win than play a proper game of basketball. He played Brian Zoubek major minutes for the sole purpose of bull-rushing the Baylor rebounders and tipping missed shots back out to the perimeter where AIDS patient John Scheyer and evil alien Kyle Singler would hit a 12 foot college three by their third or fourth try. Repeat. Repeat. Repeat. **
This is no longer a guard dominated line-up on offense, and there is more length and athleticism on defense. There aren't many, if any, defensive liabilities that need be hidden. I'm not saying abandon the zone, I'm just advocating the use of more man to man. The point is a team's ability to play above or below their level of talent is as much related to tactical coaching as it is to anything else (selfish play, lack of motivation, etc.)
Can AJ Walton fill Tweety Carter's shoes?: Unfortunately for all of us, Walton lacks the hair graffiti game perfected by Carter. But while Carter dominated the ball last year, Walton will undoubtedly continue to play the role of distributor. If he shoots it the way he did last year (46% from 3) and continues to distribute at the rate he has thus far this season (5 APG), it will go a long way toward alleviating any concern about him being a negative. But to avoid Larry Drew-ing the Bears, Walton must minimize his turnovers.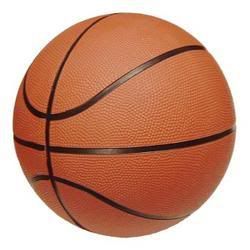 NBA Prospects:
Perry Jones (#2), LaceDarius Dunn (#44), Quincy Acy (#40 in 2011), Anthony Jones, J'Mison Morgan, AJ Walton
Get Buckets has more in-depth scouting reports on these players.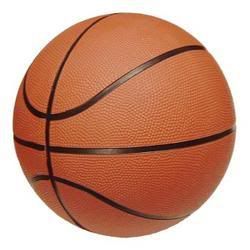 X-factor: AJ Walton.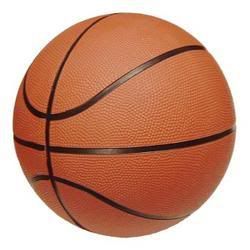 Ceiling: Final 4.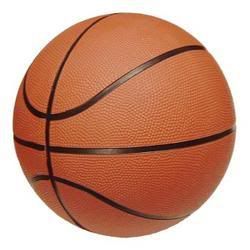 Three Biggest Games:
1/17: Kansas
1/24: at Kansas State
2/12: at Texas
7) Oklahoma State

One of the coolest places to watch a game in the country.
Preview by Jeff George: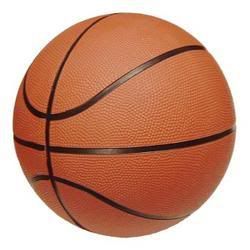 What They've Done So Far:
The Pokes have roared out to a 13-2 record while going through a relatively easy non-conference schedule. The two losses came to Virginia Tech on a neutral court in the 76 Classic in Anaheim and a 19 point shellacking on a road trip to Gonzaga.
Their best win was a home victory over Stanford and they also raised some eyebrows with the Big 12 opener win over Kansas State. F Marshall Moses and PG Keiton Page lead the Cowboys in points scored per game with 17 and 14, respectively.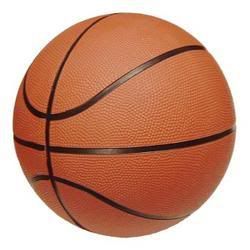 What To Watch For:
Who's the man?: Last year this was James Anderson's team and it was going to go as far as he took them. Now Mr. Anderson is making big bucks with the San Antonio Spurs. But who's gonna get the ball at the end of the game in 2011 when the Cowboys need a bucket? Moses and Page are the team leaders, but Page doesn't drive to the hoop and Moses has little to no outside game.
The emergence of Jean-Paul Olukemi: A transfer from Vincennes University JC, Olukemi torched K-State for 22 points and 11 rebounds in the Cowboys'recent upset win over the Wildcats. The 6-5 Olukemi could answer question #1 from above as it seems that Head Coach Travis Ford may be plugging Olukemi into the G/F hybrid spot vacated by Anderson. But now that he has been exposed on film, teams know Olukemi is coming and they can game plan for him.
Tourney worthy or not?: The 13-2 start has helped, but you gotta think this team must go at least 8-8 or 9-7 in conference play since OSU cannot really point to a signature non-conference win. The Pokes in general are a young group and time only helps with experience. This team could get hot, and an NCAA bid is still very feasible at this point.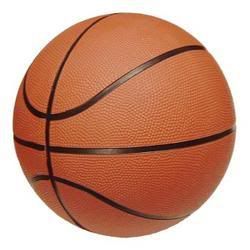 NBA Prospects: Marshall Moses.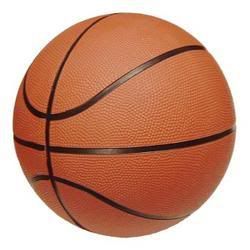 X-factor:
Olukemi and how he fits into the team through conference play. If he can consistently put up 22 and 11, then this team might even compete for a bye in the first round of the Big 12 Tournament. An effective and consistent three-headed monster of Moses, Page and Olukemi could do some serious damage down the road.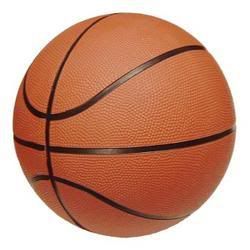 Ceiling: Sweet 16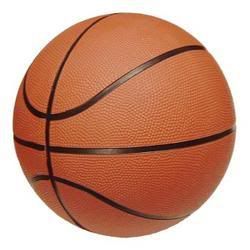 Three biggest games:
1/26: Texas
2/2: Missouri
3/1: Baylor
For more coverage of the school that brought the greatness that is "The Hat" to college football, check out Pokelahoma.
8) Colorado

The best players out of Boulder since Chauncey Billups.
Preview by Bailey: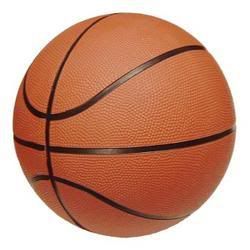 What They've Done So Far:
The vastly improved Buffaloes entered the 2010-2011 season with a brand new head coach, former Northern Colorado head coach Tad Boyle, and lost just one key player from a year ago in guard Dwight Thorne II (7.5 ppg). This team finally has some experienced talent that's meshing well under its new direction leading to a 13-4, 2-0 record so far this season.
Of course, this is still Colorado basketball (15-16, 6-10 last year), so there have been some seemingly avoidable slip ups along the way including losses to Georgia, San Francisco, Harvard, and New Mexico. However, the Buffaloes have started off Big 12 play on fire with an impressive win last Saturday over then ranked No. 8 Missouri (89-76) and most recently a road victory at No. 20 Kansas State (74-66). Both are huge wins that will gain the Buffs some national recognition. That also means this team won't sneak up on anyone anymore.
Leading the way through the first half of the season have been a couple of familiar faces in Boulder, senior guard Cory Higgins (Preseason All Big 12 Team) and sophomore guard Alec Burks (Last year's Big 12 Freshman of the Year). Together, the two are averaging 37.1 ppg.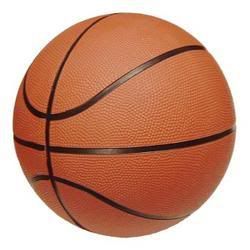 What To Watch For:
Supporting Cast: Once Colorado faces a team with two guards capable of locking down Higgins and Burks, who will help carry the load for the Buffaloes? Seniors Marcus Rephorde (11.0 ppg, 4.3 rpg) and Levi Knutson (11.5 ppg, 3.3 rpg) have shown signs of some play making ability this season, but neither has proved to be a true go to guy in pressure situations. The only big man contributing on the roster is 6-9 junior Austin Dufault (9.2 ppg, 5.1 rpg) who is not a true low-post player.
Rebounding: The battle for boards in the paint has been an Achilles' heel for Colorado this season. The Buffs rank tenth in the Big 12 this season averaging just 36.6 rebounds per game. The lack of a true center down low doesn't help the cause.
Star Power: As long as both Higgins and Burks are healthy, this team has a shot to beat anyone in the conference. Each has the ability to take over the game as Burks showed in his 36 point performance against Missouri on Saturday. Higgins has put up multiple show-stopping performances over his first three seasons as well as this year. Look for these two to manufacture a few key upsets down the road.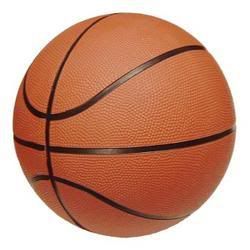 X-factor:
Levi Knutson. The 6-4, 200 pound senior is the teams key player coming off the bench to spell Higgins and Burks. Heading into the meat of conference play, there is a ton of pressure on Knutson to keep the team's energy up and give the Buffaloes a boost without one or both of the stars on the floor. He showed up big time Wednesday night in Colorado's upset of Kansas State leading the team in scoring with 20 points scored during his 29 minutes on the floor including six from 3-point range. If Knutson keeps dishing out similar performances and continues to be a solid option throughout these Big 12 match-ups, Colorado will surprise some people.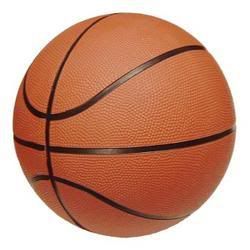 NBA Prospects: Alec Burks (#22), Cory Higgins
** Stay tuned to Get Buckets for more in-depth scouting reports on the two Buffs' stars. **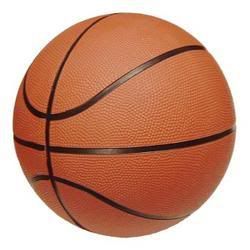 Three Biggest Games:
02/05: at Missouri
02/19: at Kansas
02/26: Colorado
9) Nebraska
10) Iowa State

"The Mayor" has an uphill climb waiting for him at his alma mater.
Preview by Bailey: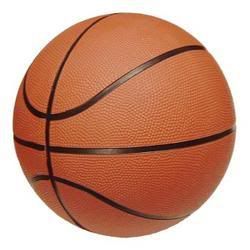 What They've Done So Far:
Only four players returned from last years 15-17, 4-12 Cyclone team, and new head coach Fred Hoiberg (former guard for the Cyclones, Indiana Pacers, Chicago Bulls and Minnesota Timberwolves) has had a tough task this season with many new faces on the court in Ames.
Losing the top two scorers from a year ago, Craig Brackens (16.5 ppg, 8.5 rpg), now with the Philadelphia 76ers, and Marquis Gilstrap (14.9 ppg, 9.3 rpg), really made this team a work in progress coming into the 2010-2011 season. But two veterans have stepped in to carry the load. Senior guard Diante Garrett has become the teams go to guy leading the Cyclones in scoring and distributing averaging 17.6 points and 5.8 assists per game. Junior guard Scott Christopherson is not far behind putting up 14.2 points per contest.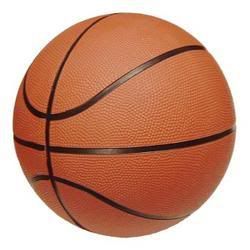 What To Watch For:
Help Down Low: Having to move on without Brackins (6-10, 230 pounds) and Gilstrap (6-7, 215 pounds) as well as 6-11 Center Justin Hamilton (6.3 ppg, 5.4 rpg) and 6-9 Forward LaRon Dendy (7.3 ppg, 3.6 rpg), is huge because that leaves the team with almost no paint presence. Jamie Vanderbeken, a 6-11, 250-pound forward, has seen his minutes more than double from a year ago as he is by far the best post option on the roster.
Defense: Iowa State has won many games this season by shutting down its opponents. The Cyclones currently rank fourth in the Big 12 allowing just 60.8 points per game. However, this team's victories have come against offenses that frankly don't possess the talent like that of the top teams in the conference. Giving up 84 points to a team like Kansas simply won't get it done because Iowa State doesn't have the fire power to keep up.
The Bench: The Cyclones have to rely way too much on their starting five. In Wednesday night's loss to Kansas, Iowa State only got two of its 79 points from the bench, and just eight in the loss to Nebraska. That's no way to have any kind of success in a conference like the Big 12. The Bench is mostly made up of freshman who have spent the majority of the season trying to get adjusted to the college game.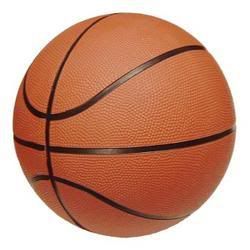 X-Factor:
Melvin Ejim. Ejim, a true freshman, has found himself in the Cyclone's starting lineup every game this season. The 6-6, 215-pounder has held his own so far averaging 12.3 points and 7.2 rebounds per game. With this teams total lack of depth, Ejim has become a pivotal part of the rotation and must continue to play solid minutes as a starter.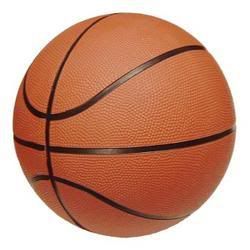 NBA Prospects: Diante Garrett.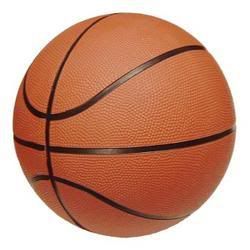 Ceiling: NIT.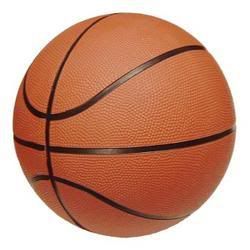 Three Biggest Games:
01/22: at Missouri
02/12: at Kansas
02/26: Nebraska
11) Texas Tech

Andre Emmett, Red Raider Nation turns its lonely eyes towards you.
If you're looking for some serious in-depth coverage of Red Raider basketball ... and who isn't really ... the guys at Tortilla Retort have you covered. **
12) Oklahoma

A return to the normal state of affairs in Norman.
Preview by Jeff George: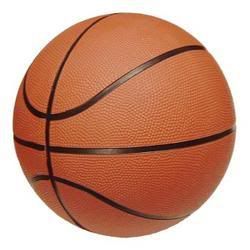 What They've Done So Far:
These are dark, dark days for a once proud Oklahoma basketball program. Last year Head Coach Jeff Capel brought in freshman All-Americans Tiny Gallon and Tommy Mason-Griffin and paired them up with sensational shooting guard Willie Warren. The team was nationally ranked pre-season #13 and third overall in the Big 12. Long story short, the team never jelled and was a chemistry disaster, with all three talented players departing for the glory of the NBA. OU had a losing season for the first time since 1981 and ended the year with nine straight losses - the longest losing streak in Sooner hoops for nearly 41 years.
Fast forward to this season. After Gallon and TMG left, the talent cupboard was bare. Extremely bare. A couple other players transferred out and at one point during the offseason, OU had a grand total of four scholarship players on the roster. FOUR. So it was known pretty early that the 2010/11 season was going to be a re-building season and expectations were set low.
How is this rag-tag group of players working out? They went 8-6 in non-conference play against a fairly tough schedule, with losses to Kentucky, Arizona and Arkansas. Also included in that stretch was a horrible 0-3 performance at the Maui Invite, including a loss to host Chaminade in the 7th place game. The team seems to play hard and respond to Capel, but it's clear that they just don't have the talent to beat good teams right now.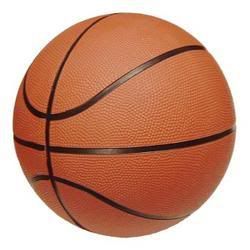 What to Watch For:
Does this team fight or give up?: Picked pre-season 11th in the Big 12, how does this team respond to intense conference play in a very competitive league? Will this team fight as the losses mount up, or will they give in and quit?
The big picture: Is this year (and last) a mirage for the program? Capel did lead the team to an Elite Eight but there are concerns about his ability to dig the program out of the ditch. Expectations are not super high for the OU program, but an annual Top 25 appearance and bid to the NCAA Tournament is not unreasonable.
Capel watch: He supposedly spurned NC State and Arizona following the Elite Eight run in 2009 and elected to stay at OU. Curious if he regrets that decision considering the status of OU basketball, but he did get a big raise and contract extension to stay. Now the question may be turning to: Does OU want to keep him? All signs point to this year as a "pass" for Capel, with next year needing to show marked improvement.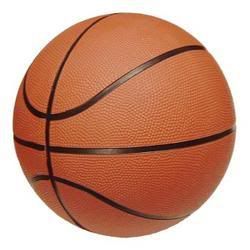 NBA Prospects: Cade Davis, Andrew Fitzgerald.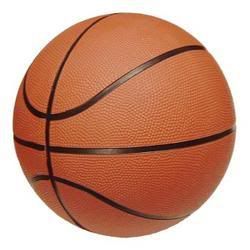 X-factor:
None really. If this team doesn't shoot well or rebound well, they will most likely lose. It's sad, but besides Davis, this team has little to no identity. The team is still win less on the road (0-6).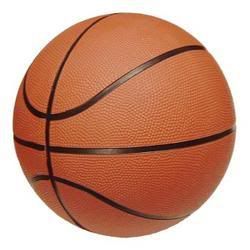 Ceiling: NIT.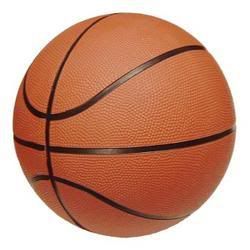 Three biggest games:
02/09: Texas
02/26: Kansas
03/05: OSU
If you're unfortunate enough to be an OU fan, take a gander at Boomer Sooner. I was talking to a waitress at Sonic the other day and she had an iPhone. So the average OU grad clearly can get online these days. **
** Don't hold your breath for a women's preview, but do check out Baylor's Brittney Griner if you can. She's 6'8! And she dunks on people's heads! It's quite amazing. **