"In a lot of ways it's harder in this league," another NBA executive says, "to go from middle-of-the-pack to the top than from the bottom to the top."
-- An NBA executive to SI's Joe Posnanski.
Every NBA franchise has been to the playoffs at least once since 2004; 23 of the league's 30 teams have made it in the last three years.
It's almost impossible to be consistently awful. Over half the teams make the playoffs every year; the rest are given first crack at selecting the best young prospects. Even the Clippers have some history of recent playoff success, with an Elton Brand led team making Game 7 of the second round in 2006.
It's not difficult to build a 45+ win team; it's actually pretty easy.
For franchises to miss the playoffs for more than five straight years, two things usually have to happen: they have to wait too long to rebuild and then whiff in the Draft.

Jonny Flynn, who Minnesota took #6 in 2009, is already on the trading block.
Minnesota has the longest current playoff drought; they haven't been in the playoffs since 2004, when they brought in two aging veterans (Latrell Sprewell and Sam Cassell) to help Kevin Garnett reach the Western Conference Finals. Neither player could fight off Father Time, and Minnesota's talent base dried up soon afterwards.
But the Wolves held on to KG for three more years, winning 44 games in 2005, 33 in 2006 and 32 in 2007. By waiting until the summer of '07 to trade him and start a rebuilding process, they wasted three years running in place on the "mediocrity treadmill."
Of course "earning" a lottery pick doesn't do you much good if you don't draft well.
And the Timberwolves draft history the last six years speaks for itself: Rashad McCants, Randy Foye, Corey Brewer, Kevin Love, Ricky Rubio, Jonny Flynn and Wesley Johnson.
No team wants to lose 60 or more games in a season; not only does it destroy your bottom-line, but it saps the morale of your entire organization. But in the long run, it's better to be bad for two seasons than mediocre for five.
Locking a mediocre team into place, not losing, is what gets a franchise into trouble. Rebuilding is like ripping off a band-aid: it's better to do it all at once.
Going from a 45+ win team to a 55+ win one is the most difficult leap in the NBA. Elite teams, ones that win 55 or more games, have All-NBA talent surrounded by complementary pieces that maximize the strengths and minimize the weaknesses of their franchise player.

The Bulls signed Carlos Boozer while Noah and Rose were still on rookie deals.
The problem is there isn't a large time window to acquire that talent: once an All-NBA player finishes his rookie deal, his team won't be drafting in the upper reaches of the lottery and they won't have the salary cap space to add an impact player in free agency.
Giving out a max contract destroys your roster flexibility. Once you do that, your team is pretty much stuck in place. And while you may be able to fool your fans, you won't be able to fool your players.
That's what happened in Denver and Utah: the Nuggets and Jazz had no high-upside young players who could become All-Stars, no salary cap room to sign one in free agency and no trade assets to get one. Carmelo Anthony and Deron Williams knew there was no chance they could contend for a championship where they were, and once that happened, their time in those cities was numbered.
Going into the trade deadline, some teams needed to get worse and start the rebuilding process (sellers), while others needed to get better to improve their chances in the playoffs (buyers). With that in mind, here's a quick look at the winners and losers after a frenetic and exciting week of trading:
The Right Buyers: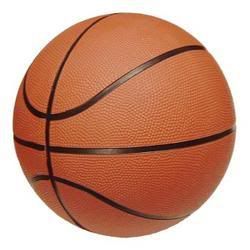 : Oklahoma City
Of the NBA's ten best teams, Oklahoma City was one of four, along with Atlanta, New York and Miami, who needed a defensive-minded seven-footer. They got him today in the form of Kendrick Perkins, a 6'10 280 brick wall of a center, who has been Dwight Howard's Kryptonite in the playoffs the last three seasons.
While Perkins is still coming back from an ACL injury in last year's NBA Finals, he's only 26 years old and should re-sign for a reasonable contract after this season. With a big-man rotation of Perkins, Serge Ibaka, Nick Collison and Nazr Mohammed (who the Thunder acquired for barely-used spare parts DJ White and Mo Peterson), Oklahoma can now compete with the front-lines of LA, Dallas and San Antonio in the Western playoffs.
They've exploited the window before Durant and Westbrook signed max-contract extensions brilliantly, shrewdly managing their cap space and setting themselves up long-term with a talented young player at each position: Perkins, Ibaka, Durant, Harden and Westbrook.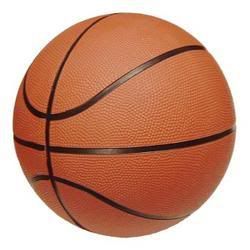 : New York

Don't judge the Carmelo trade by this year's playoffs.
New York now has two All-NBA forwards in the prime of their careers. While they gave up a lot, an Amare / Melo / Fields core is only one piece from serious contention: a center who can block shots, defend the low post and rebound. And with only $45 million in salary committed for next season, they should be able to pick one up in free agency.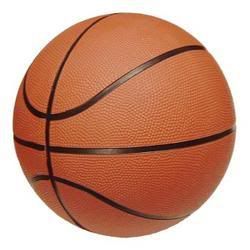 : Portland

I'll take anyone's money if they just giving it away.
When someone offers a 28-year old All-Star who can defend three positions and averaged 18/10 last season for two reserve big men and two first-round picks, you make sure they stay on the line before they change their mind. Wallace's numbers dropped after Ray Felton's departure from Charlotte, but they should improve playing off of Andre Miller, one of the best alley-oop passers in the NBA.
Short-term, Portland is now the proverbial team "no one wants to play" in the West, with a line-up of Camby / Aldridge / Wallace / Batum / Miller. Long-term, they are set up beautifully to transition from the Brandon Roy era to the LaMarcus Aldridge one.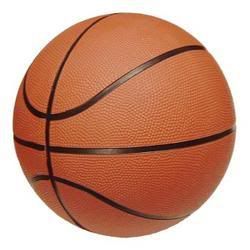 : Atlanta
A tragic example of white-on-white crime.
At the age of 32, Mike Bibby is almost completely finished. Swapping him for Hinrich is a huge upgrade for Atlanta on both sides of the ball. Bibby is one of the worst defensive players in the NBA, while Hinrich, at 6'3 190 with a 6'6 wingspan, can ably defend both guard positions. Offensively, he becomes the best passer on an Atlanta team loaded with individual scorers; his career average of 5.7 assists is higher than any of the Hawks.
With his addition, Atlanta is now in a race with New York and Miami to see who can get the best defensive center this off-season. All three are "donut teams" -- great looking All-Stars around the perimeter with a big hole in the middle.
** A nice thing about taking the over on a 46-win team is the possibility that they will make a move at the trade deadline to boost their playoff chances. **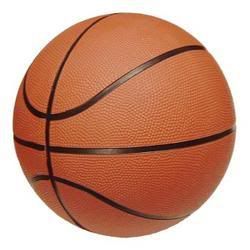 : Minnesota
Randolph is an incredibly talented enigma.
Minnesota struck gold this off-season when they picked up former #2 overall pick Mike Beasley for two future second-rounders. The Wolves have the fourth worst point-differential in the league (-6.0); they should play as many high-upside young players as possible. The team is going to lose anyway, so they might as well be getting better in the process.
Anthony Randolph fits that description to a T -- an athletic 6'11 225 forward with career per-36 minute averages of 16.5 points, 11.1 rebounds and 2.4 blocks. He's an intriguing piece to put next to Love and Beasley, and all it cost Minnesota to get him was a redundant small forward in Corey Brewer and renting their cap space to acquire Eddy Curry's contract.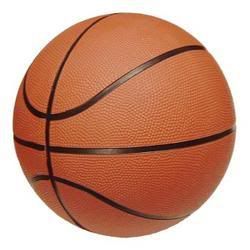 : Cleveland

Gilbert's putting his money where his mouth is.
The Cavs had to pay over $12 million (the difference between the contracts of Baron Davis and Mo Williams) to acquire the Clippers' 2011 lottery pick. Even more important than the young talent they could get is the signal paying for the pick says about the franchise. Cleveland is willing to spend, and spend big, to become an elite team again. That's a great sign for Cavs fans.
The Wrong Buyer: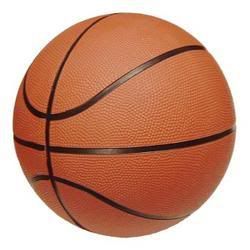 : New Jersey

A huge roll of the dice for New Jersey.
There are two big differences between the Carmelo and Deron Williams trades: Anthony instantly signed a three-year extension while Williams is prohibited too under CBA rules, and the Knicks have a far larger talent base to replace the bounty they had to give to Denver.
After dealing three important pieces (Harris, Favors and their 2011 lottery pick) to get Williams, the cupboard is almost completely empty in New Jersey. Williams and Brook Lopez are the only two NBA-caliber starters on their roster.
With his impending free agency in 2012, New Jersey will have to make serious moves this off-season to convince him to stay. The clock is already ticking.
** I do think this trade does help the Nets' chances of getting to 25 wins. Better to be lucky than good. **
I'm reminded of the Texas Rangers dealing Mark Teixeira 1.5 years before he hit free agency. Knowing he wouldn't resign in Arlington, Texas sold high and got a king's ransom for him, including Neftali Feliz and Elvis Andrus, from Atlanta. But the Braves couldn't keep him either, and they were forced to trade him the next seasons for far less than what they gave up.
The Nets will be one of the biggest winners of the 2011 trade deadline if they can keep Williams long-term. I'm just not sure they will be able too.
** They shouldn't count on a "franchise tag" saving them either. The NFL's franchise tag doesn't prevent players from leaving in free agency; it just forces the other team to give up two first-rounders to acquire them. Sports leagues already tried to force their players to stay where they drafted them ... it was called the reserve clause. **
Williams lives in San Diego in the off-season and grew up in Dallas; I doubt playing in Brooklyn is that important to him. Especially when he could sign with the Clippers and play with Blake Griffin, DeAndre Jordan, Eric Gordon and Minnesota's first-rounder next year. That looks like a far better situation than teaming up with Brook Lopez and a veteran free-agent like David West.
The Right Sellers: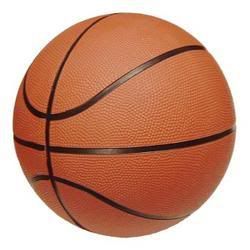 : Utah
Utah got quite a haul for giving up the best point guard in the NBA: a 28-year old former All-Star point guard, a 19-year old 6'10 250 big man taken #3 overall in last year's draft and two 2011 lottery picks (the Nets and their own).
** New Jersey would have to go 21-4 just to reach 40 wins and get the #8 seed in the East, while Utah's first-rounder became a lot more valuable with Williams' departure: there's no way they make the playoffs now. **

Going forward, the Jazz have two 2010 lottery picks (Favors and Gordon Hayward), two more in 2011 as well as attractive trade pieces in Devin Harris, Al Jefferson and Paul Millsap. If they draft well and move the veterans who don't "fit" with their new young core for more prospects, they shouldn't be down too long.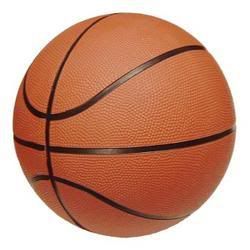 : LA Clippers

The worst All-Star of all-time?
The Clippers will save over $12 million by swapping Baron Davis for Mo Williams. It cost them a 2011 lottery pick to get the deal finished, but that was fairly expendable considering they have a talented young player at every position as well as Minnesota's 2012 first-rounder, which figures to be fairly high.
And while they were rebuffed last summer in the free agent process, the emergence of Blake Griffin completely changes the Clippers' place on the NBA landscape. Right now, LA has only $19 million in salary committed for the summer of 2012, when Deron Williams, Chris Paul and Dwight Howard hit the open market.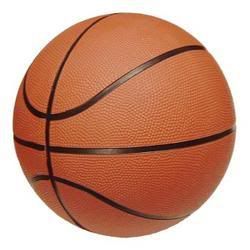 : Washington
Jordan Crawford dunked on LeBron at his own camp; Nike was not pleased.
All keeping Kirk Hinrich would do for Washington is cost them a few ping-pong balls. By the time the Wizards made it back to the playoffs, Hinrich would have been long gone. In return for dumping him, they got Jordan Crawford, a 6'5 rookie shooting guard out of Xavier who can score in a hurry, and a first-rounder in the 2011 Draft. Exactly the kind of move a rebuilding team should make.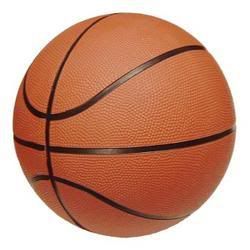 : Houston

Without Yao, Battier had no value in Houston.
By moving Shane Battier and Aaron Brooks, good players who weren't in Houston's long-term plans, the Rockets have begun the difficult process of moving on. In return for strengthening their draft position this year, the Rockets got two first-rounders as well as two young players with upside potential in Goran Dragic and Hasheem Thabeet. More importantly, they are acknowledging the need to rebuild -- look for Kevin Martin and Luis Scola to be put on the trading block in the off-season.
** The Grizzlies did strengthen their playoff chances by adding Battier, but it's hard to call a team a winner when they had to acknowledge that they whiffed completely on the #2 overall pick in last year's draft and are so incompetently managed they had a possible trade vetoed because they didn't get it in before the deadline. **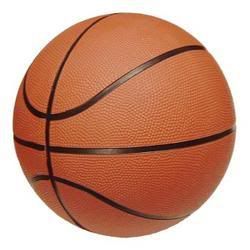 : Charlotte
Charlotte wasn't on pace to make the playoffs, they didn't have a single promising under-25 player and they had $58 million committed in 2012 and $40 million in 2013. You can't fix a foundation that rotten; you've got to tear it down to its studs.
The process isn't pretty -- giving away a former All-Star and a solid center for marginal prospects (DJ White and Dante Cunningham), salary cap throw-ins (Joel Pryzbilla and Mo Peterson) and late first-rounders. But the Bobcats had no other choice.
The Wrong Sellers: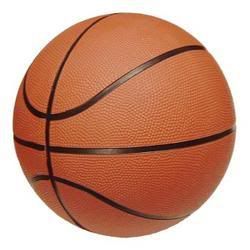 : Boston

They must really believe in him.
The first rule of NBA trades is you never give up talented young centers ... The second rule of NBA trades is that you never give up talented young centers.
By moving Perkins for Nenad Krstic and Jeff Green, two defense-less jump-shooters, the Boston Celtics front-line just got a whole less intimidating. Perkins was the unsung hero of Boston's two runs to the NBA Finals, shutting down Dwight Howard and Pau Gasol in the post.
Boston's aging core was in a great position to contend for one more championship; now they are depending on Shaq and Jermaine O'Neal to stay healthy and move their feet while defending the pick-and-roll in May and June. Good luck with that.
** The spin out of Boston is that this clears cap space for 2012, but I'm not buying that. You never want to give up a chance for a championship, and they could have just let Perkins walk in the off-season if that's what they were concerned about. **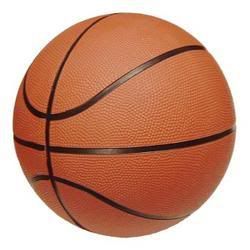 : Denver

The only keeper on Denver's roster.
While they got a good haul from the Carmelo trade, they still haven't fully committed to rebuilding. Denver is giving significant minutes to Nene, Kenyon Martin, Wilson Chandler, Aaron Afflalo and JR Smith, all of whom will be free agents after this season. And if the Nuggets don't want to lock them into long-term deals, why play them at the expense of younger players and hurt their draft position?
The Nuggets have a bunch of excellent complementary players but no All-Stars; they've managed the impressive feat of trading an All-NBA player while still running head-first towards the mediocrity treadmill.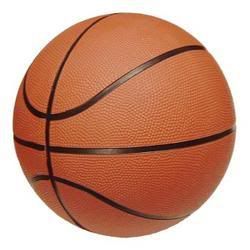 : Detroit

Detroit should have dealt Hamilton and Prince years ago.
John Hollinger projects the Pistons to win 26 games, which would give them the 7th worse record in the NBA. So why are they so intent on keeping overpriced thirty-somethings like Prince and Hamilton?
Detroit won't be players on the free-agent market anytime soon, not after handing out nearly $100 million in contracts to two bench players in Ben Gordon and Charlie Villanueva. The only way for them to become good again is drafting young players to put around Greg Monroe; hanging on to memories of their golden years will only delay that process.