The 2011 Draft, held this Thursday, is the first victim of the contentious CBA negotiations between the NBA and the Player's Association. Fearing the opportunity cost of a missed season, most of college basketball's top prospects returned to school, reversing a decade-long trend.
That should produce one of the most compelling college hoops seasons in a long-time, as Kentucky and UNC in particular have squads where every starter is a potential first-rounder, if not a lottery pick. If the recruiting reports are accurate, Kentucky has more pure talent on its roster than most of the NBA.
** That being said, Baylor's Perry Jones has a chance to be better than all of them. **
But in the mean-time, it leaves an uninspiring draft class. 2011 might come to resemble 2000, which had Kenyon Martin as the #1 overall pick, Mike Miller as the Rookie of the Year and produced no consistent All-Stars.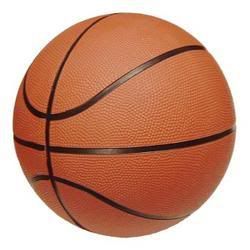 The Sure Things:
It's a two-man list, and there are serious questions about whether either will be an All-NBA type player.
Kyrie Irving: He's a five-tool point guard, but he doesn't have the type of video game athleticism -- Rose, Westbrook, Wall, Rondo -- that's re-defining the position. Chris Paul is the only All-Star point guard his size (6'2 180 with a 6'4 wingspan) without it, and I'm hesitant to compare anyone's floor game and basketball IQ with Paul's, much less a freshman who played in only a dozen games last year. He could have a career similar to Ray Felton, and while Felton's a good player, that's not much for a #1 overall pick.
** I'd rather have Jrue Holiday (UCLA / Philadelphia), who went #17 in 2009. **
Derrick Williams: He's a great athlete at 6'8 240 with highlight-reel dunking ability and an excellent outside shot (shooting 58% from beyond the arc this season), but he doesn't really have a defensive position and he's not a great shot-creator, either off the dribble or in the post. To maximize his ability, he'll need to play with a good point guard and a center who can get his back defensively.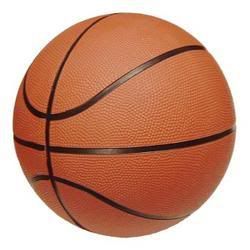 The International Men of Mystery:

Biyombo has the most upside in the draft.
The international players are easily the strength of this draft, and while projecting the transition from playing overseas is never easy, it's going to be particularly difficult with this group. The GM who drafts these guys is either going to look like a genius or a fool in a few years.
Bismack Biyombo: An absolute physical specimen, Biyombo is 6'9 245 with a 7'7 wingspan and a vertical well over 30 inches. No one had even heard of him a year ago, before he joined an ACB team and then came over and dominated in the Nike Hoop Summit, an annual game between the best American high seniors and foreign teenagers. Biyombo had a triple-double and looked like a man amongst boys, which he may very well have been -- there were whispers that he was as old as 26! Raw African shot-blockers have been a mixed bag in the NBA: from Dikembe and Serge Ibaka on one side to DeSagana Diop and Mohammed Sene on the other.
Enes Kanter: Like Biyombo, he broke-out in the Nike Hoop Summit. But he spent the next year in college purgatory at Kentucky after the NCAA ruled him permanently ineligible. He has an uncommon feel for the low-post at 6'10 260, so NBA teams haven't really sweated his lack of game experience. The real concern is defensively, where he may be a 4.5 -- too short to protect the rim and defend low-post centers, too slow to defend power forwards. His best case scenario is probably Al Jefferson.
** The absurd situation revolving around Kanter's eligibility most likely ensures that an elite foreign player will never again bother with the NCAA. **
Jonas Valanciunas: He's more of a complete package than either Biyombo or Kanter, but he's also much less of a finished product. A fairly athletic 6'11 240 big man with a 7'6 wingspan, he held his own as an 18-year old in the Euroleague. Like most European big men, he's very fundamentally sound, and he shot over 90% from the free-throw line last season. But he'll need to get a lot stronger to handle playing in the NBA paint and he'll need a lot of work on his rudimentary low-post game. Best-case scenario he could be an All-Star, but if he doesn't keep improving, he'll look more like Andris Biedrins.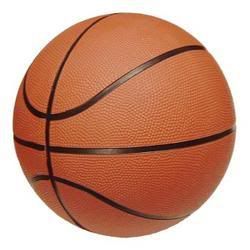 Overrated:
Jimmer Fredette: He's a 6'2 185 scorer without great athleticism. He's not a true point, and I question whether he'll be able to generate good looks against someone like Andre Iguodala or Rajon Rondo.
Brandon Knight: He's a good player, but many mock drafts have him going as early as #3. I'd have a hard-time justifying picking a 6'3 180 scoring guard whose not an exceptional athlete that high, even in this draft.
Kawhi Leonard: He's not going to be a primary offensive option in the NBA, which is a huge problem for a perimeter player who can't shoot (29% from long-range).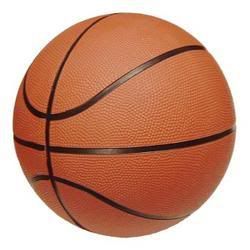 Underrated:
Chris Singleton: A phenomenal athlete at 6'9 230 with a 7'1 wingspan, Singleton should be able to play lock-down defense at both forward positions in the NBA. Combine that with a good three-point stroke (37% from downtown) and he should be the ultimate role-playing starter in the mode of a Tayshaun Prince or Bruce Bowen.
Iman Shumpert: A high-school All-American who never quite put it all together in his three years at Georgia Tech, Shumpert is exactly the type of player who over-performs his college production in the pros. At 6'6 220 with a 6'10 wingspan, he can defend all three perimeter positions in the NBA, and he's got great floor vision -- he was a point guard in Atlanta -- for his size. Reminds me somewhat of Andre Iguodala.
Markieff Morris: While he was in his twin brother's shadow at Kansas, Markieff's skill-set will transition better to the NBA. He's slightly bigger (6'10 240) and he's a better three-point shooter (42%) and rebounder. He'll be a great weapon as a skilled reserve big man, much like fellow Kansas alum Darrell Arthur's role in Memphis.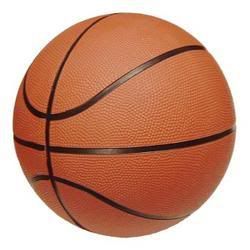 The Longhorns:
The mock drafts have Tristan Thompson in the #8-16 range, Jordan Hamilton in the #9-19 range and Cory Joseph ... at the very end of the second round. I hope his handlers had the sense to get a promise of a guaranteed contract before going pro, otherwise he's looking at the Rio Grande Valley Vipers or the Frisco Legends next year.
At the next level, Thompson is going to need to improve his low-post game as well as develop a mid-range jumper. A good fit for him would be Detroit at #8, as his weaknesses are Greg Monroe's strengths and vice versa.
Hamilton will have to be a much more disciplined player on both sides of the ball in the pros, where he won't have the lee-way of being his team's best player. A good fit for him would be Milwaukee at #10; the Bucks have a disciplinarian coach in Scott Skiles, a strong need for scoring on the perimeter and an excellent half-court defense that could cover for him.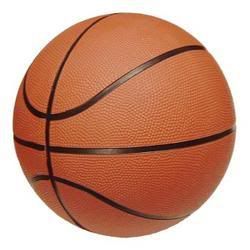 The Texas Teams:
Houston: The Rockets are stuck at the end of the lottery, not good enough to make the playoffs and not high enough to get an elite player. They've got more than enough solid role players; they should swing for the fences at #14 and #23 -- talented head-cases like Kansas' Josh Selby, Shumpert or vagabond big man Jeremy Tyler, who would have been one of the top freshmen in the country last season if he hadn't made the disastrous choice to go pro in Israel as a high-school junior.
OKC: Their lack of front-court shooting was exposed by Dallas in the Western Conference Finals: the Mavs destroyed their floor spacing by ignoring Perkins, Collison and Ibaka on offense. Richmond's Justin Harper or Purdue's JaJuan Johnson would be a good fit at #24.
Dallas: To keep their streak of 50+ win seasons going, the Mavs need to re-tool fast around Tyson Chandler and Dirk. While they might be tempted to stash an international player at #26, if they want someone who can contribute now, an athletic shooter like Ohio State's David Lighty or Tennessee's Scotty Hopson would be useful.
San Antonio: Like Dallas, the Spurs might want to gamble on an international at #29 in hopes of short-circuiting the inevitable rebuilding process. But even with their devastating first-round loss to Memphis, I don't think they're that far off from being an elite team: they just need an athletic big man who can block shots, defend the low block and spread the floor. JaJuan Johnson or Georgia's Trey Thompkins would be an upgrade over Matt Bonner at the very least.
** The one player all three teams are apparently eyeing is Spain's Nikola Mirotic. The only reason he's not a top-10 pick is because his club team buyout will prevent him from coming over for a few years. He's not really a prospect; he's a 20-year old who has excelled in the Euroleague with an NBA body and NBA skills. He's Rashard Lewis with more ball-handling ability. **
Even though it won't have a huge impact on the league, NBA fans should enjoy the draft. It might be the last bit of pro basketball we see for a long time.