The biggest problem with the media's annual doling out of post-draft grades is that the 30 NBA teams are taking different tests.
You can divide them into three different categories: rebuilding teams trying to find players they can build a team around, mediocre teams trying to upgrade an unsatisfactory foundation and elite teams looking to make cosmetic additions -- a third guard, a fifth starter, a back-up big man.
A player who would merit an "A" for a contender -- a sixth man who can provide instant offense off the bench -- would be a "C" for a rebuilding team who needs a front-line starter. On the other hand, whether the draftee "fits" with the roster around them and fills an immediate need becomes less important the worse a team is: elite teams already have a set rotation of 7-8 players; there isn't a player on Charlotte or Cleveland guaranteed to be there in 3 years.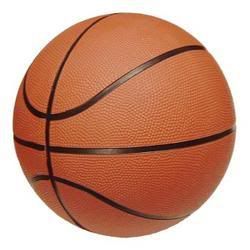 : Teams building a foundation:
Winners:

The Jazz got a talented 6'10+ player in each of the last two drafts.
1. Utah: The Jazz are running circles around the rest of the lottery. Last year, they were a 45-50 win team with a first-round ceiling and a top-10 player eyeing free agency. Instead of bringing in role players to convince Deron Williams to stay, they pulled the trigger on a deal when he was 1.5 years away from free agency. In return, they got three lottery picks: the Nets '10 and '11 picks, as well as their own since they would be tanking the rest of the season.
And with Derrick Favors and Gordon Hayward already in the fold, they found perfect complements for each this year. Favors, a 6'10 250 athlete who can guard 4's and 5's, will handle the interior defense; Kanter, a 6'11 260 low-post scorer with range out to 20 feet, will handle the front-court scoring. On the perimeter, Hayward, a 6'9 shooter, will give Alec Burks, a 6'6 slasher, room to attack the basket.
They've got long-term starters at four positions as well as veterans in Devin Harris, Al Jefferson and Paul Millsap who are both attractive trade chips and still young enough to complement their new core. In the last 21 years, they've only had two under .500 seasons; with the best young front-court in the NBA, they won't have too many more in the future.
2. Cleveland: They got a point guard they can build an offense around and a power forward they can build a defense around. That's two building blocks for the post-LeBron era, but they might end up regretting passing on two centers -- Jonas Valanciunas and Bismack Biyombo -- with bigger upsides than Tristan Thompson.
3. Charlotte: Rich Cho, the new Bobcats GM, came up under Sam Presti in Oklahoma City, and he's following Presti's blueprint in Charlotte. With the trading of Stephen Jackson, only one starter -- Boris Diaw -- remains from the 44-win playoff team two years ago.
Charlotte is the least talented team in the NBA, but that means they are assured at least a top 4 pick in the 2012 draft, projected to be one of the strongest draft classes in years. Bismack Biyombo, with a chiseled 6'9 245 frame, a 7'7 wingspan and a vertical well over 30 inches, could become a Defensive Player of the Year. He has more potential than any player in Charlotte history, which is a pretty damning indictment of the franchise's first 7 years in the NBA.
** Kemba Walker's selection is a good indication of what the Bobcats think of former Longhorn DJ Augustin, another quick and undersized point guard. DJ is probably looking at becoming a JJ Barea type off the bench somewhere next off-season. **
4. Toronto: It's always a win when you get the most talented center in the draft. Valanciunas, who is 6'11 240 with a 7'6 wingspan, has good touch around the basket and shoots 90% from the free-throw line. The Raptors could have grabbed a player who would have a more immediate impact, but picking Valanciunas is a clear signal that management recognizes what a mess their roster is.
5. Washington: The Wizards needed to get a long-term starter to build around John Wall and Javale McGee in this draft. My guess is they got one at No. 18 (Chris Singleton) but not at No. 6 (Jan Vesely). They're both similar players -- super-athletic and long forwards who are limited offensively and can defend two positions -- but Singleton is a much better long-distance shooter and he's a better athlete.
Losers:
1. Detroit: They identified two players who would be perfect long-term complements in the front-court to Greg Monroe: Thompson and Biyombo. With both gone, they were forced to pick Brandon Knight, a 6'3 combo guard without great athleticism who might not ever be a better player than Rodney Stuckey or Ben Gordon. They haven't done a single thing to improve their future since selecting Monroe a year ago.
2. Golden State: Klay Thompson, a talented 6'6 guard with severe defensive questions, is a taller version of Steph Curry. He's not going to dramatically upgrade the team, and they still have defensive questions across their roster. Even worse, his selection hurts their leverage in trying to deal Monta Ellis.
3. Minnesota: Derrick Williams is a more athletic version of Mike Beasley, and he's yet another young player they've added who will struggle defensively, a big problem since they don't have any shot-blocking up-front. It will be cool to watch Rubio throw him alley-oops though.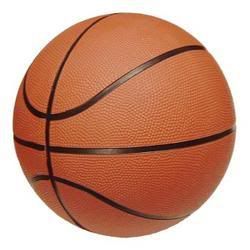 : Teams upgrading a foundation:
Winners:
http://www.youtube.com/watch?v=z6hWSp3uRxI
Mirotic to the Bulls: the rich get richer.
1. Chicago: The Bulls turned the No. 28 pick into a guy who will be one of the top 5 players in the draft down the road. Mirotic, a wiry 6'10 210 forward, is unlikely to bust for two reasons: he has a defensive position (power forward) and he has one excellent skill (long-range shooting). He's a young Rashard Lewis, and the only reason he wasn't a lottery pick is his onerous buyout in Spain, which the Bulls can afford to wait out. Jimmy Butler, a versatile 6'7 forward, is a replacement-level SF who should be a 10-year NBA veteran.
2. San Antonio: They were able to turn the No. 26 pick in 2008 into a lottery talent (Kawhi Leonard) and a guy at No. 42 (Davis Bertans) with a chance to be an NBA player. They also kept the No. 29 pick to take Cory Joseph, a combo guard whose ceiling is probably George Hill.
Leonard, a super-athletic 6'7 225 combo forward, is a great fit for San Antonio. His lack of outside shooting is mitigated by their roster of long-distance bombers, and his defensive versatility and athleticism are comparable to Bruce Bowen's. A textbook job of reloading at the back-end of the draft.
3. Portland: Flipping Andre Miller for Ray Felton was huge: Felton gives them a shot-creator in the perimeter who can also stretch the floor. Miller's inability to shoot 3's meant the Trail Blazers couldn't play him, Gerald Wallace and Marcus Camby at the same time against Dallas, which was the biggest reason why they lost to the eventual NBA champs.
4. Denver: The Nuggets got excellent value in the late first-round with Jordan Hamilton and Kenneth Faried. Both have a skill -- Hamilton's shooting and Faried's rebounding -- and a defensive position to last in the NBA. But Andre Miller isn't an upgrade on Ray Felton, and they're still stuck in place as a 50-win first-round exit type of team.
Losers:
1. New Jersey: In a draft-night interview, Avery Johnson cited these players as the core they would build around Deron Williams: Brook Lopez, Kris Humphries, Jordan Williams, Anthony Morrow and Marshon Brooks. To quote Kanye West: "damn n**** wow." The 2012 free agency clock for Williams, Paul and Howard begins.
2. Sacramento: The Kings received an older player with a bigger contract for moving down in the draft, and then took Jimmer Fredette, a player who needs the ball in his hands to be effective, on a roster that has three of the biggest gunners -- Tyreke Evans, Marcus Thornton and DeMarcus Cousins -- in the league. I have a feeling Tyler Honeycutt, the 6'8 UCLA SF they took in the second round, will have a better career than Fredette.
3. Houston: Neither Marcus Morris, Donatas Motiejunas or Jonny Flynn is pushing this team into the playoffs. None of the three has All-Star upside either -- Morris doesn't have a defensive position, Motiejunas was accurately called "a conscientious objector" on the defensive boards and Flynn is a replacement-level point guard. Right now, the Rockets are firmly stuck on the mediocrity treadmill; barring a trade, you can pencil them in the 11-16 range in next year's draft.
4. Indiana: George Hill is a good young player, but he's a 6'2 combo guard who doesn't have the passing ability to be a front-line point guard or the scoring ability to be a front-line shooting guard. He's not pushing this team past New York or Philadelphia, much less Chicago or Miami.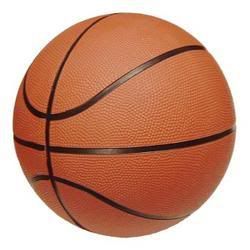 : Teams making tweaks:
Because of the weakness of this draft, the rest of the league essentially sat this one out and there really isn't a whole lot to say about their moves.
Phoenix (Markieff Morris) and New York (Iman Shumpert) did the best job in terms of addressing need. Dallas (Rudy Fernandez) and OKC (Reggie Jackson) both grabbed players who should be helpful this year.
The Clippers (Travis Leslie and Trey Thompkins) had the best second-round, while Memphis (Josh Selby) and Golden State (Jeremy Tyler) made great gambles on boom/bust players who could pay off big down the road.
Three undrafted guys I think could end up becoming NBA contributors are Demetri McCamey (Illinois), Scotty Hopson (Tennessee) and David Lighty (Ohio State).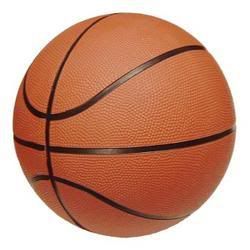 : The other big loser -- ESPN's telecast.

The most appropriate reaction to a Stuart Scott joke.
Not only was ESPN's TV broadcast way behind Twitter all night in terms of breaking trades, but Stuart Scott's "emceeing" almost made me re-evaluate whatever it is Chris Berman does. Some of his "comedy routines" were Michael Scott-esque: I particularly enjoyed when he asked the panel whether the Bulls would draft Michael Jordan and they all just sat in complete silence and looked at him.