Here it is, folks. The last Bill Byrne Wednesday Weekly you will ever care to read. Indulge yourself with one final luxurious bath of soul-soothing Aggie misery.
Wednesday Weekly: Volleyball Hosts NCAAs, SEC Schedule Update
Ha! It's the week immediately following football-crazed Texas A&M's final scheduled game against its long-time nemesis, and the top Aggie sports stories are:
1. The ladies' volleyball team earned a #16 seed in the national tournament, and
2. "Hey, we've almost finalized our schedule for next football season!"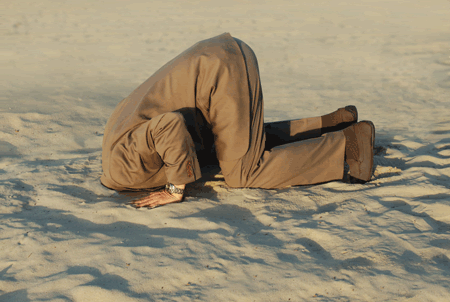 Bill? BIH-iiiiiiihll??? BILL!
Bill Byrne
Director of Athletics

What a gut wrenching football loss.
Not for me!
...Being raised Catholic, I wondered driving home whether I had wanted the victory so much that it was my fault for the loss. Catholics call these lessons Venial Sins, and like many of you, I must have wanted it too much. My Mom used to tell me thinking it was as bad as doing it, and believe me,
...if that's true, then I am without a doubt the world's most prolific cross-dresser!
...I really wanted the win so I'm likely off to Purgatory. Judging from some of your mail though, I believe there's an even warmer place some of you prefer to send me, and I don't mean Hawaii.
Even warmer than Purgatory? *whistle* Now that's warm!
I'm hearing the Queen of Hearts solution from Alice in Wonderland from many of you. We need to set aside our disappointment and build from here.
Yep, we'll just go ahead and build from right here. Right next to the giant, stinking mountain of disappointment we just set aside.
...We all need to remember our coaches and players put us in position to win all our games this season, and once we take the emotion out of what went wrong, we will find a way to fix it.
Good point, Bill. The coaches and players did their part. You can't blame them for the Aggie football team's six losses.
***

On behalf of our student-athletes and coaches, I want to say thank you to everyone who came to Kyle Field for a football game this season. We set new attendance records for total fans (610,283), average fans per game...
...as well as below-average fans per game. For example, did you see that one Corps kid with a shark fin for a head? Boy howdy, he must have had a traumatic birth. Kudos to ESPN for highlighting our physiologically unique fanbase!
...(87,183) and six of our seven games now rank in the top 11 all-time at A&M. More importantly, we sold out every game for the first time in our modern history. Thank you!

***

I expect to receive our formal bowl invitation sometime after the Big 12 games are completed this weekend.
Dear Recipient,
We have been informed that your team finished in 7th place in the Big 12 standings. Congratulations(?)! Per our contractual obligations, we have no choice but to invite you to play in the New Era Pinstripe Bowl. We on the Selection Committee are familiar with your program's rich history of participating in college football games, and are resigned to the fact that you may choose to participate in our game as well.
Although we fully expect that you will accept this invitation, our sponsors have asked that we take this opportunity to remind you of your legal right to decline. Our invitation should not be read in any way as an indication that we hope to dissuade you from simply staying home and relaxing over the holidays instead of playing in the New Era Pinstripe Bowl. New York is a cold, dreary place in the winter, and is a very crowded, dirty, and crime-ridden city regardless of the season.
Please let us know whether you intend to play in this year's New Era Pinstripe Bowl. We've done our part. The ball's in your court now.
Regards,
New Era Pinstripe Bowl Selection Committee
...There is no league championship game this year, but there are three league games to be played which could have a bearing on the bowl picking order. Remember the bowls pick in a predetermined order and can choose from any bowl eligible team on the board.
So there's still hope for a Fiesta Bowl invite!
Keep dreaming, Aggies. You never know how far your dreams will take you. Maybe all the way to New York City!