were injured in an after hours skirmish at a Norman nightclub called Sooner Knights. An unidentified person was also injured after being run over with a vehicle. The brawl reportedly involved guns, knives and tire irons, which is nice. Police were also notified of line-dancing that took place earlier in the evening.
Norman police responded to multiple reports at 2:32 a.m. to find the Sooner Knights parking lot littered with shirtless patrons, blood, body glitter, crude weapons, empty Natural Light cans, feathery rearview-mirror ornaments and expired scratch-off lottery tickets.
Oklahoma football coach Bob Stoops reported that the athlete's injuries were treated at Norman Regional Hospital. Brenda Finkle, director of public relations for the hospital, confirmed reports that Alexander was released from the hospital along with the victim who was hit by the vehicle. Willis is also reported to be in good condition.
James Dalton, 37, a specialist bouncer, was questioned at the scene. "Pain don't hurt," said Dalton. When asked to be more specific about the early morning events, Dalton added "It's my way or the highway." At that moment the outdoor karaoke speakers blared Eric Carmen's unfortunate 90's hit 'Hungry Eyes' while the dreamy, rogue bouncer seemingly floated away into the darkness.
Stoops, OU President David L. Boren, Athletics Director Joe Castiglione, and head basketball coach Jeff Capel all stated they were reluctant to report or speculate about any details of the brawl until they received all available information. Castiglione then added that the athletes were victims of assault. Weird.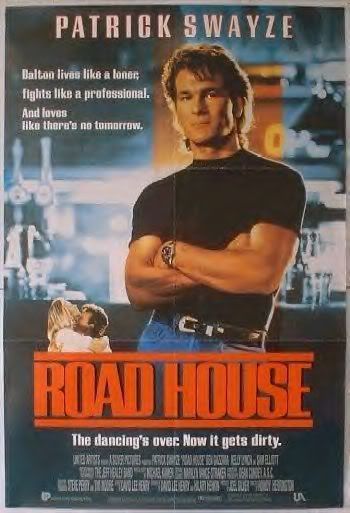 Take the biggest guy in the world, shatter his knee and he'll drop like a stone.