The Wrap saw some great games and several more that were unlikely to make the cut for oral tradition around campfires.
Kansas - 34
South Florida - 37
I picked South Florida to win a close one in a game dominated by both QBs. I also said that despite USF winning, KU would cover the 3.5 point spread. I'm sort of in awe of myself right now. Now I will pay Mephistopheles my soul. Reesing was exceptional with only one error all night and Kansas controlled the first half with his clutch third down conversions against USF's puzzling zone defense. KU WR Jonathan Wilson went off in a way unseen by a lanky Caucasian since Bob Saget in the Aristocrats. The third quarter was totally dominated by South Florida's defensive line aided by Leavitt's decision to switch to man and make Reesing hold onto the ball. Grothe exploited a glacial Kansas DL working the edges. The Rock Chalkers were missing OT Anthony Collins and CB Aqib Talib like the Chinese gymnasts miss their village Fuck Panda. Then USF slapped the Kitten. You don't slap the Kitten. Two quick KU touchdowns. Tie ballgame. Reesing throws a pick that you just felt was coming at the start of the play. Ballgame. Kansas has nothing to hang their head about, but Schedule Matters.
You can also read Phenomenal Smith of Atomic Teeth's Postgame analysis of the Kansas-South Florida game.
Baylor - 45
Washington State - 17
I mentioned before the season in my Baylor Football Preview that true freshman QB Robert Griffin - then running 3rd team at QB - had the potential to singlehandedly save Baylor Football. May I pull the ultimate act of disgusting ego and quote myself?
Truthfully, Briles may just say fuck it (actually, it's Baylor, so he'll say "Goosefeathers!") and start true freshman Robert Griffin, who is a sensational athlete. Which is what I'd do. If Baylor Football can reach respectability by 2010 it will be because of Griffin. Art's best offenses, whether at Stephenville or at U of H, needs the running threat at QB to make it work. The QB draw in an an empty set, the zone read with a one back, the QB lead when the other team plays dime - it opens it all up. Without that threat, they're just Texas Tech without the polish, execution, and slutty co-eds.
Against a hapless Washington State team, Griffin rushed for 217 yards and 2 touchdowns on 11 carries with three runs longer than 50 yards. He allowed Baylor to rush for almost 400 yards. He also threw a 61 yard pass. This is one of most dynamic football players I've ever seen. He's headed for tougher times as his competition stiffens, but this is a stock I'd buy. He's 18 years old playing at a level I've not seen from a teenager since Michael J Fox in Teen Wolf. I'm very impressed that Briles put the reins of his team in the hands of a true freshman. That takes BRASS BAWWWLS, gentleman.
Texas - 0
Bye - 0
Davis was shut out. Son of a bitch.
Nebraska - 38
New Mexico St - 7
Nebraska dominated to run their record to 3-0 under Bo Pelini. They're playing hard, they're only giving up 14.3 ppg, and the Husker faithful think they may have their guy. Get back to me after they play Va Tech, Missouri and Texas Tech over their next three. If they're 2-1, I'm buying what Pelini is selling.
Texas A&M - 0
Depression - 2
Aggies used the break to pass the hat for a buyout package in 2011 and ponder their next hire. Two words for you, Ags: Gene Hackman.
Oklahoma State - 57
Missouri State - 13
A huge victory for the Cowboys. Taking down the prohibitive favorite to win the Big North is the big win Gundy has been looking for. T Boone Pickens just lit a victory cigar with a $14,000 dollar bill. Eskimo Joes is rockin' and Stillwater is electric...err, what? Oh. My bad. Missouri State. Missed that. Three Cowboy runners broke 100 yards rushing, each averaging greater than 10 yards per carry.
Missouri - 69
Nevada - 17
Hello Mudd-ah, hello Fadd-uh.
We just mudholed,
The Pack from Nevada.
Forget da Pistol,
They'll say in Bristol,
Chase Daniel is one gnomish enchil-ada.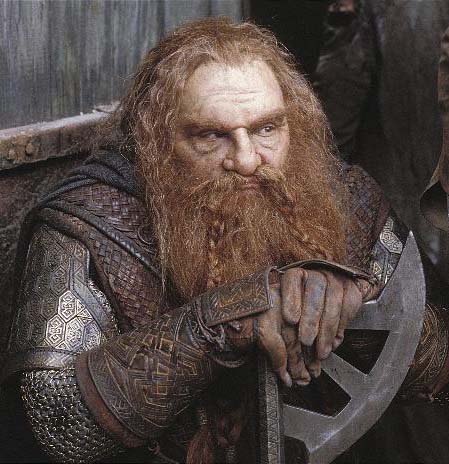 Gimli played out of his mind and the Missouri secondary showed some pride shutting down the Pistol offense. I'm a huge admirer of Jeremy Maclin and his dominance of Nevada's cornerbacks should have yielded action from child protection services. Coffman and Sanders also went triple digit receiving yardage as Mizzou threw for 500+. The Missouri offense is playing Playstation right now.
You should also read Guest Columnist Gene Claude's postgame analysis of the Missouri-Nevada game.
Texas Tech - 43
SMU - 7
I grant that SMU is pitiful, but three things occurred in this game that should interest you. First, Tech almost pitched a shutout. SMU's TD came with 3:30 left in the game. Second, Tech relied heavily on their running game early before letting Harrell throw every down. Woods and Batch combined for 180 yards rushing. Third, the Tech defense forced five interceptions and continues to show a front 4 with legitimate quickness and playmaking ability. Same old Tech? Maybe not. We'll see once they start playing teams with a discernible pulse.
You should also read dedfisher's postgame analysis of the Texas Tech-SMU game.
Iowa State - 5
Iowa - 17
Kirk Ferentz is back! Watch out college football world. Actually, this was an even contest in which Iowa State outgained Iowa 325 - 240. The decisive play was Andy Brodell's 81 yard punt return for a touchdown. You guys may remember Brodell as the white boy sprinter who whipped Aaron Ross in the Alamo Bowl. He missed all of last year with a torn hamstring and now he's back.
OU - 55
Washington - 14
Bradford goes 18 of 21 for 304 with 5 TDs. Brown and Murray both break 100 rushing. Gresham catches 2 TDS. This was a dominant performance on the road against a depleted Husky team. Most impressive for the OU running game was that their yardage didn't come via long runs - it was 7, 8, 10 yards a pop every time they ran the ball. Something tells me that Stoops pre-game talk involved no mention of withstanding Washington's surge.
The Big 12 had a pretty solid weekend though we could have used a KU victory at USF. And after watching Georgia, South Carolina, Auburn and Mississippi State set back offensive football to 1895, I'm fairly convinced that you're watching the best and most exciting league in college football right now.
You can also read more Barking Carnival musings on the college football scene from a national perspective here.
Thoughts?