Last year I predicted that KSU would go 6-6 and win three or four conference games. They won three conference games and finished 5-7. Yet none of their fans praised me as a raving Wildcat optimist. This year I'll continue my unabashed Wildcat optimism and predict two or three conference wins and a 6-6 finish. That way when they go 5-7 again, they can refer back to this preview and know that I really, really like them.
Ron Prince is now 12-13 at KSU. The Cats lost their last four contests in 2007 surrendering an average of 49.5 points per game. Including a 42 point loss to a Nebraska team being coached by an infinite number of monkeys holding a finite number of laminated play sheets. Seizing quickly on that momentum, athletic director Bob Krause extended Prince's contract through 2012 to drive off the inevitable suitors from Appalachian St and Elon. Rest easy, Cats - two more cycles of JUCO classes assured! In an effort to aid their bowl eligibility, KSU bought out a home game with Fresno State and replaced them with Montana State. Harvard and Yale now breathe easy that The Game will remain the sole battle of academic powerhouses to capture the nation's attention. Crisis averted, New Haven.
I cannot get around the fact that KSU beat the dogshit out of us in 2007, a result that we'll look back on in twenty five years and puzzle over like Ordinary People beating Raging Bull for Best Picture in '80. In any event, KSU has our number. The ugly bitch won't stop calling. Leaving crazy messages on the bedroom answering machine that we forgot to mute as we stare wistfully at the BCS hottie reclasping her bra and collecting her purse to leave. Another Purple Kitty cock block.
Coach Prince continues his paranoid co-dependency with QB Josh Freeman, who had an improved sophomore campaign. Freeman reined in the interceptions and he proved effective in operating KSU's three yards and cloud of dust passing game. He also bought an Ab Roller. All told, he threw for 3353 yards and 18 TDs. Unfortunately for Freeman, Jordy Nelson, who had a dominating 2007, caught 11 of those TDs and almost half of those yards. He's gone.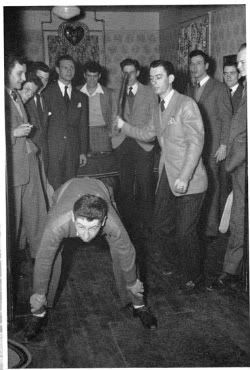 In response, Prince placed an ad in Soldier of Fortune magazine and went out to the JUCOs to sign 19 mercenaries. Among them: Rivals 4 stars like Aubrey Quarles, Ulla Pomele and Daniel Calvin; a Gurkha, two French Legionnaires, an Italian Condottieri, three Hessians, five Blackwater contractors, a Numidian cavalryman, and Boba Fett. If KSU goes 4-8 this year, the mercenaries have it in their contract that they can leave and overthrow Equatorial Guinea. Next year, Prince is specifically targeting Varangians and German landsknecht.

Beware his grappling hook, Reesing!
Taking JUCOs isn't bad for the KSUs of the college football world per se. Snyder had great success with them, but his core guys - the Terrence Newmans and Mark Simoneaus- were four year guys. JUCOs are useful supplements, they shouldn't be the main diet. Ron Prince doesn't want to take the time to shop and cook dinner so he shovels community college fast food down his throat to tide him over. It's a short term fix and it will catch up to him - if not on the football field, certainly on the police blotter. Prince clearly needs the JUCOs to make major contributions immediately to stave off disaster, but there is an undeniable adjustment period. You have to wonder how quickly these guys will adjust to KSU's easier academics. I know his recruits from Santa Rosa Community College played in the brutal Pinot Noir League of Northern California, but I suspect there will be some adjustments to Division I football as well.
People often mock Manhattan as a second rate community in the middle of nowhere existing solely to serve a third tier university which is the backup school for Pittsburg St applicants, but this isn't true. I consulted Wikipedia. There are a number of sites of interest. First, I'd like to remind you that Aggieville is home to the longest continuously-operating Pizza Hut in the world. Additionally, Manhattan has The Sunset Zoo which features animals exotic as Tabby cat, Airedale, Elliott the Raccoon, happy donkey, and Kevin the black-tailed prairie dog. The Marianna Kistler Beach Museum of Art is not on a beach and it houses mainly dogs playing poker interpretative pieces and Perry Edward Smith watercolors, but it does bear a striking resemblance to a Drees home in the Dallas suburbs. In a style I like to call Poly Blend Nouveau Middle-Class. It can be yours for only $379,500. Media room and window treatments convey.
Tragically, I also learned that a tornado touched down in Manhattan on June 11, 2008. On behalf of Barking Carnival, I want to offer my sincere sympathies. Our prayers are with you. Even the dubious Islamic and Methodist ones. To give you some scale of the damage, here's a picture of Manhattan after the tornado:
You can see the extent of the destruction. Thirty-one homes were destroyed. Several businesses and Kansas State sustained heavy damage.
Here's a picture of the same area before the tornado:
On K-State's campus, several buildings sustained significant damage and the Wind Erosion Laboratory was destroyed by the tornado's winds. I say again, the Wind Erosion Laboratory was destroyed by the tornado's winds. Back to the drawing board, Wildcat science. This fact is possibly even more amusing than an art museum airlifted from an Addison gated community.
Ian Campbell is KSU's defensive tornado though last year he was a very mild breeze. After a dominant 2006 at DE, he did nothing in 2007 (4.5 sacks, 11 TFL) while playing OLB in KSU's new 3-4 defense. So naturally he was voted 1st team All-Conference again. The print media is a sharp bunch. After a year of experimentation, KSU is back to the 4-3 again. First, they'll need to make up.
I don't know what I was thinking, baby - you've always been the one for me. The 3-4 meant nothing. Look at me. Please, just look at me. Don't be this way. Will you take me back by the Louisville game? Girl, I'll never cover the center with a nose-tackle again. I promise.
The KSU reasoning for the switch is that it's better to have three LBs who can't tackle rather than four. By decreasing the number of players missing by 33%, you increase the theoretical chances of hitting. It's all very Popperian. If it seems confusing, that's exactly the kind of indecision the scheme is meant to promote. You don't know what direction they'll be missing from, Maclin! Projecting starters on defense is folly outside of a few positions as many of the incumbents will be overtaken by incoming JUCO players in the next month. And by overtaken, I mean chased out on to the prairie and repeatedly stabbed.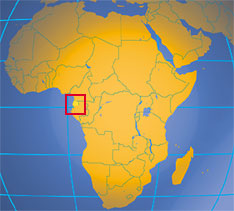 TRAAIIIIINNNNNNNNNNNN!