Texas A&M hasn't won a national title since 1939. So when the Aggies went looking for a new head coach, where did they look? Their past. A lukewarm embrace of their moderately successful past. Think of it as another tradition. They went out and hired a guy who was an assistant to R.C. Slocum when A&M was wrecking shit in the Southwest Conference. Fuck! They hired Tommy Tuberville?! Oh. Mike Sherman. That'll do, Ags. That'll do.
Sherman wasn't the sexiest hire in the world, but he does have a solid resume. A resume that he should have stopped updating in 2004. But why Sherman? Because he's the guy that turned Bret Favre into what he is today: a small town boy who doesn't know when to quit. Now you can understand the Aggies' attraction.

"Wake up, Mike. You're hired."
Same attraction they have for quarterback Stephen McGee. He has the heart of a lion combined with the resiliency of Super Dave Osborne. I'm pretty sure he's held together with twine at this point. Backup quarterback Jerrod Johnson is drawing comparisons to Vince Young by some Aggies. Of course these same Aggies think Young was a noodle-armed retard. Consistency? Hobgoblins? In College Station, Emerson is the name of that progressive rock fag. Quarterbacks coach Tom Rossley thinks he has three quarterbacks with which he can win. Win what? Certainly not the lottery.

McGee after any game.
Michael Goodson is the best running back in the Big 12. Problem is he knows it. So he can get away with feigning illness and injury during practice while still getting the majority of carries in the games. If practice reports are to be believed, the Aggies have legitimate backups in Bradley Stephens and future star Cyrus Gray. Jorvorskie Lane has been moved to fullback, and that is the last time you will see his name and 'full' in the same sentence. The coaches are hoping he embraces his new role as much as his old rolls.

"I can has cheezburger?"
Replace your bishops and rooks with pawns and then try to play a game of chess. That's what it's like trying to throw the ball with Franchione's wide receivers. Franchione took good athletes, added 20 pounds and made them into statues celebrating the glory of the running game. It unfortunately left them with hands of stone. The top two returners are Pierre Brown, whom the Aggies think is Yannick Noah, and Howard Morrow. How bad is it? Third team quarterback Ryan Tannehill has been practicing at wide receiver, and he is beginning to look like their best option. Their tight end will once again be the only member of the corps who sleeps on his back.

"I'm open!"
As a former offensive line coach, no one knows better than Sherman what a dearth of talent he has inherited at the position. Let's start with the fact that no one ever learned to pass block under the old regime. Add to that a guard playing left tackle, a 270 pound true freshman at guard and a former walk on at center. The right side of the line is pretty solid with Lee Grimes and Travis Schneider, but there is no depth. If you ask Sherman about it, he will tilt his head slowly to the side like a dog does when it hears a strange noise.
Former Arkansas defensive coordinator Reggie Herring initially accepted the same job with A&M. He pulled into town, looked at the depth chart with all the undisguised horror of Thomas Keller reading the menu at Applebee's and then promptly fled to Dallas. Replacing him is former Alabama coordinator Joe Kines. Kines thought he had retired, but after driving his car through a farmers market in Tuscaloosa he was sentenced to community service on the Aggie staff. He brings a lot of experience to the job even though he occasionally interrupts practice to yell at clouds.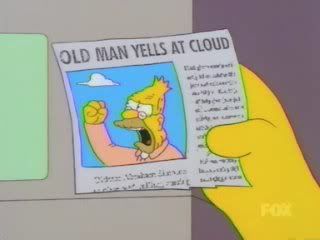 Kellen Heard is a sasquatch that was discovered by students while clearing wood for a bonfire one year. Sherman switched Heard's diet from Freebird's to salmon, and Heard dropped 30 pounds. His ability to dominate games is mostly mythical at this point. His fellow defensive tackle is Lucas Patterson. Patterson played high school ball in South Texas and moved over from the offensive line. In baseball that's called being behind in the count 0 and 2. Backing them up is, well, the goal line. Junior college transfer David Tufuga and a bunch of true freshmen will try to provide depth. Cyril Obiozor is the Aggies best defensive end. Or maybe I just have Tourette syndrome because that does sound totally nonsensical. Amos Gbunblee was sent by the Lorax to warn the Aggies about signing so many shitty defensive ends. They ignored his warnings and put him into a three point stance as well.
The Aggies haven't had a linebacker drafted since 2001. That's not going to change next year. Or the next. They had eight linebackers originally, but when converted defensive end Von Miller came in he took over the position and killed all but two of the others. Says Kines, "That one, when he looks at you, you can see he's thinking, working things out." He can be pretty good if they can stop him from attacking the trainers every time they try to bring him some water. The two Miller spared are middle linebacker Matt Featherston, whom the Aggies stole from under the nose of Marist, and Garrick Williams. Kines refers to them as 'God damnit!' and 'Son of a bitch!'
I'm a big believer in Big Brothers Big Sisters. And so is Texas A&M. They took little Jordan Peterson and instead of letting him meet some players or some shit, they made him a starter in their secondary. Opposing offenses haven't been as kind. That dude gets picked on more than Corey Haim in Lucas. The other safety will be Devin Gregg. Senior Arkeith Brown will start at one corner. The other corner is Jordan Pugh. He's not bad, but it violates the unspoken 'One Jordan Rule' in any secondary other than Izod's.
When Sherman last coached at A&M, Gerry Dinardo was at LSU, John Blake was at Oklahoma and John Mackovic was at Texas. And all was right in College Station. Since then those three programs have combined for four national championships. In recruiting this means that Sherman has to make do with whatever players are left over after the Big 3 get their fill. This is Potsdam, Aggies, and you're not invited.
Sherman is going to have to come up with a passing offense using a quarterback who can't consistently throw, a receiving corps that can't catch and an offensive line that can't pass block. He's going to have to try to stop teams with a thin front seven and an average secondary. So it's going to get worse for the Aggies before it gets better.
Bend over and take it, Mike.

"Can you play guard?"