My five year old son offered me 7 dollars to count to a billion. Considering the task would rate roughly a dollar per year, I politely declined. Instead, I offered a deal that would procure his monthly allowance if I could abstain from using phrases like "pampered, pompous, selfish, soulless robotic pricks" when describing this year's crop of Dream Teamers. Thanks to Coach K and his band of And 1 Patriots, I was able to collect on the bet. The lesson my kindergarten gym-rat will learn about juice and vig is only a bonus.
On to the awards.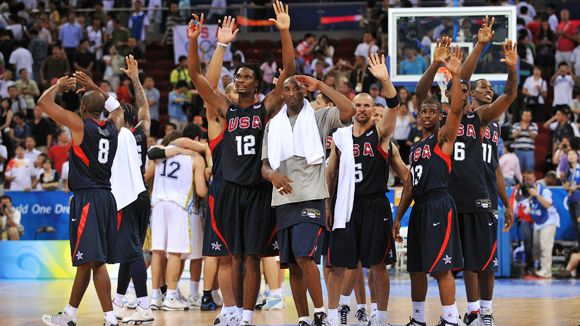 Redemption.
Most Surprising Performance from a Redeem Teamer
Dwayne Wade. He shot the ass out of the ball. For a team going into the Games with perimeter shooting as its biggest concern, Wade answered all doubters.
Most Surpising Performance from a Redeem Teamer Part II
Kobe Bryant's perimeter defense. He straight up checked fools and set the tone for the team's pressure. When the best player in the world is getting up in people's jocks, it goes a long way in shaping the team's identity on defense. Kobe could have gone 7-16 on offense and not played a lick of defense night in and night out, and no one would have squawked. Instead basketball fans were able to enjoy an impassioned all-around performance from this dynamic and polarizing star.
Most Surpising Performance from a Redeem Teamer Part III
Chris Bosh. Dominating defensive effort by the young hybrid forward helping to dispell the theory that this team lacked size inside. The wide international lane made Bosh a terrific choice to be one of team USA's bigs.
Most Surprising Olympic Sentiment
Kobe Bryant stating patriotism is cool. My Mike Eruzioni side takes him at his word, but my HenryJames self-loathing side screams publicist brilliance.
Most Surprising Olympic Sentiment II
Carmelo Anthony's water-works during the medal ceremony and the playing of the National Anthem. Bitches must be kicked takes a back seat to hot dogs, apple pie, and Chevrolet.
Personnel Group Most Resembling Illinois Illini Circa 1986
Chris Bosh, Lebron James, Dwayne Wade, Kobe Bryant, and Chris Paul. Are you shitting me? Five Praying-mantis athletes to get into passing lanes, pressure the whole floor with size and athleticism to rebound the basketball and close out possessions on defense. On offense, five players possessing the skillset that includes shooting, ability to dribble penetrate, and create for teammates. A nightmarish lineup that gleaks in the salad bar of traditional 1-5 personnel. Kudos to Coach K and crew for tailoring their personnel group to the international game.
Dean Smith's Run and Jump Personnel Wet Dream
See above. Insert Dwayne Wade and Chris Paul for Dante Calabria and Jeff Lebo in Smith's full court man pressure defense and you get where I'm coming from. Anyone know why Dante didn't wear socks?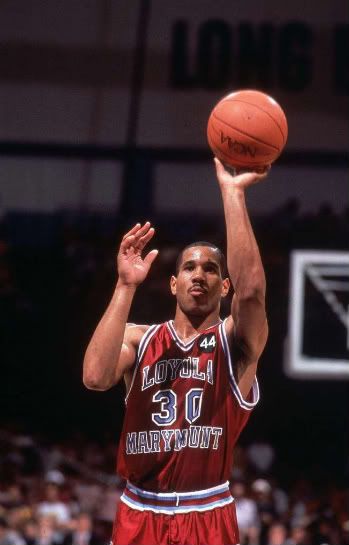 'Ason Kidd because he has no J.
What the Hell Was Coach K Thinking
Jason Kidd. I still don't get it. There probably isn't a more mismatched point guard for international play. I get the chemistry thing, but I'd rather have Bo Kimble shooting left handed.
Coach K Knows a Little Bit About Coaching
He took one legit big man in Dwight Howard, one perimeter shooting specialist in Michael Redd, two wet behind the ears point guards, and a collection of prima donnas, and made them Olympic Champions. Nice work from the Bobby Knight disciple. Perhaps we should keep him.
Queue Lil Wayne's remake of Lee Greenwood's "God Bless the USA". Nice work gentlemen.